Current:

IDC Australia Opens Nominations for the 2019 Smart City Asia Pacific Awards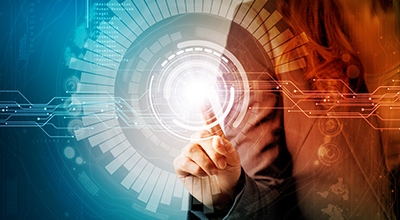 06 Mar 2019
IDC Australia Opens Nominations for the 2019 Smart City Asia Pacific Awards
IDC PRESS RELEASE
IDC Australia Opens Nominations for the 2019 Smart City Asia Pacific Awards
IDC Smart City Asia Pacific Awards features the best practice examples of urban innovation - focused on the use of technology and data, unique partnerships, funding models and/or community involvement
Sydney, Australia, March 7th, 2019 – IDC announced today that it has opened its nominations for the 2019 IDC Smart City Asia/Pacific Awards (SCAPA). Running on its fifth year, SCAPA is IDC's way of recognizing deserving agencies, private or public organizations that IDC deemed to have excelled across the 12 Smart City functional eService categories using IDC's Smart City Development Index framework. IDC is looking for the next best smart city initiatives, that will join the 50 projects awarded in the past four years.
Phase 0 - Public Nominations (March 2019)
Phase 1 - APeJ In Country Analysts Tracking, Inputs and Ranking (March 2019)
Phase 2 - Public Voting (April-May 2019)
Phase 3 - International Advisory Council Voting (May 2019)
Phase 4 - Results Compilation (May 2019)
Phase 5 - Announcement of Winners and Awards (June 2019)
Phase 6 - Report Publications (Nov 2019)
This framework is a rigorous six-step process that involves input from various stakeholders – the public, IDC analysts' assessment, and International Advisory Council, will be used to determine this year's winners. The 2019 IDC Smart City Asia/Pacific Awards will recognize the top Smart City initiatives in Asia/Pacific excluding Japan in 12 categories: Administration; Civic Engagement; Digital Equity and Accessibility; Economic Development, Tourism, Arts, Libraries, Culture, Open Spaces; Education; Public Health and Social Services; Public Safety – Disaster Response/Emergency Management; Public Safety - Smart Policing; Smart Buildings; Smart Water; Sustainable Infrastructure; Transportation – Connected & Autonomous Vehicles, Public Transit, Ride-Hailing/Ride-Sharing; Transportation – Transport Infrastructure; and Urban Planning and Land Use.
Nominate your project now by visiting bit.ly/JOINSCAPA2019 . Nominations will only be open for three weeks, so make sure to submit your nominations on or before 25 March 2019.
"Recent risks of a global economic slowdown have kept many national, and state or local governments on edge. But to invest in multi-year, multi-billion-dollar city projects, they must. For the Asia Pacific region, IDC created a proprietary SCAPA framework and awards since 2015 to capture the progress of more granular and grassroots-level of smart cities growth. We are proud to be in our 5th annual run to recognize smart city best practices across wide-ranging transformation categories of protecting citizen well-being and effective social welfare programs, safeguarding critical infrastructures and resources, and catalyzing domestic and cross-border socioeconomic growth. Today, IDC is running this award across North America; Western and Central Europe, and Central Asia; and the Middle East and Africa (MEA) regions. We are humbled by the robust interests in our awards programs and projects benchmarking. I look forward to receiving your nominations for 2019," says Gerald Wang, Head of Public Sector, IDC Asia/Pacific.
Any organization can nominate a city project or initiative that has been implemented, including the municipality itself, state or provincial agencies, solutions providers, and other partners. IDC also encourages vendors working with the public sector to participate in this nomination phase.
The judging criteria will be based on IDC analysts' benchmarking assessment (50%), public/citizen votes (25%) and rating from the IDC International Advisory Council (25%).
All shortlisted smart city projects will be up for public voting, which will be announced later in April 2019 via the IDC Smart City Website, Smart City Facebook Page, and IDC NZ Twitter.
For more information about IDC Smart City Asia Pacific Awards, visit www.idc.com/ap/smartcities. For queries about the methodology used for the Smart Development Index, or media inquiries, contact Rebecca Baily rbaily@idc.com.
- Ends-
About IDC Government Insights
IDC Government Insights assists government policy, program, and IT leaders, as well as the suppliers who serve them, in making more effective technology decisions by providing accurate, timely, and insightful fact-based research and consulting services. Staffed by senior analysts with decades of government and IT industry experience, our global research analyzes and advises on business and technology issues facing the Federal/Central and local/provincial Governments.
About IDC
International Data Corporation (IDC) is the premier global provider of market intelligence, advisory services, and events for the information technology, telecommunications, and consumer technology markets. With more than 1,100 analysts worldwide, IDC offers global, regional, and local expertise on technology and industry opportunities and trends in over 110 countries. IDC's analysis and insight helps IT professionals, business executives, and the investment community to make fact-based technology decisions and to achieve their key business objectives. Founded in 1964, IDC is a subsidiary of IDG, the world's leading technology media, research, and events company. To learn more about IDC, please visit http://www.idc.com/anz. Follow IDC Austalia on Twitter at @ IDC Australia
For press enquiries, please contact:
Rebecca Baily

Events Manager New Zealand

IDC ANZ

+64 9 374 6691
Coverage
Regions Covered
Topics Covered
Vertical Markets