Current:

Smart Cities Spending in Asia/Pacific excluding Japan Will Reach USD 35.4 Billion by 2022, IDC Reports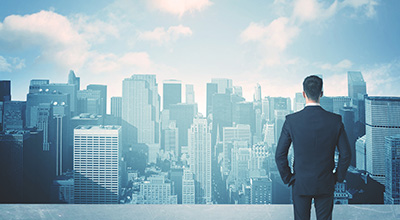 03 Apr 2019
Smart Cities Spending in Asia/Pacific excluding Japan Will Reach USD 35.4 Billion by 2022, IDC Reports
SINGAPORE, April 4th, 2019 – The latest IDC Worldwide Semiannual Smart Cities Spending Guide   reveals that smart cities initiatives in Asia/Pacific excluding Japan (APEJ) will reach USD 35.4 Billion by 2019, an 16.8% increase over the 2018 forecast. Combined spending from smart cities programs from Singapore, Beijing, Shanghai, and Seoul are expected to hit over USD 4 Billion this year.
"Prior to 2018, cloud solutions dominated digital transformation imperatives for smart cities. As city governments shift from digitalizing siloed cloud-first endeavors, to integrated and cross-agency hubs, interconnected ecosystems such as transport and public safety become increasingly demanded," says Gerald Wang, Head of Public Sector Research at IDC Asia/Pacific. "The intelligent edge will also be a new phase of development for maturing smart cities. As edge-based smart solutions gain stronger compute capabilities, cloud platforms can be leveraged as a grid computing architecture to fully coordinate and optimize the city's disparate compute powers, thereby furthering automation within the city.
Hardware represents the highest spending, accounting for nearly 40% of the overall smart cities-related spending in 2019. Services is the second-largest technology group in terms of spending, followed by Software and Connectivity. Interestingly, services spending is expected to overtake hardware spending by the end of the forecast with a five-year CAGR of 17.9% (2017-22).
Strategic priorities related to data-driven public safety, resilient energy and infrastructure, and intelligent transportation will bring in the largest part of spending in 2019. The top five use cases among leading strategic priorities that are driving smart cities investments are fixed visual surveillance, advanced public transit, intelligent traffic management, nonrevenue water (NRW) management and smart outdoor lighting. Combined spending of these use cases accounts for 40.7% of the overall investments in 2019. Likewise, connected back office and smart kiosks are the key use cases in the fields of economic development, civic engagement, and sustainable planning and administration that will receive sizeable investments.
China will account for majority of the smart cities−related technologies investment spending in Asia/Pacific. Spending will largely come from fixed visual surveillance in 2019, with the increasing demand of video information sources to track down and monitor citizen activity.
This spending guide also reflects the use cases IDC has been observing in the market. Singapore is creating its own Digital twin while South Korea has become one of the most IoT-connected country; other countries such as China, India, Australia, and Indonesia governments are also taking steps to follow IoT adoption. Moreover, demand for technological investments are increasing in India as a result of the increasing urban population.
"Asia Pacific is an epicenter of innovation, and governments are finally realizing and focusing their energy and investments on smarter technological choices, so that cities across region can manage growth and ever-increasing market opportunities. IDC expects APEJ's regional spending to accelerate during the forecast period, as more cities and communities start adopting the better equipped, connected and sustainable model of living," said Swati Chaturvedi, Senior Market Analyst, IT Spending team at IDC Asia/Pacific.
IDC's Worldwide Semiannual Smart Cities Spending Guide quantifies the expected technology opportunity around smart cities initiatives from a region and worldwide level. Spending data is available for more than 100 cities and 30 use cases, as well as the overall smart cities market size. The spending guide is designed to provide IT vendors with insights into this rapidly growing market and how the market will develop over the five-year forecast period.
For additional information about the IDC Smart Cities Spending Guide, please contact Ashutosh Bisht abisht@idc.com. For media inquiries, contact Tessa Rago trago@idc.com or Alvin Afuang aafuang@idc.com.
To learn more about IDC's Customer Insights & Analysis Group, visit  www.idc.com/promo/customerinsights
-Ends-
About IDC Spending Guides
IDC's Spending Guides provide detail on key technology markets from a regional, vertical industry, use case, buyer, and technology perspective. The spending guides are delivered via pivot table format or custom query tool, allowing the user to easily extract meaningful information about each market by viewing data trends and relationships.
About IDC
International Data Corporation (IDC) is the premier global provider of market intelligence, advisory services, and events for the information technology, telecommunications, and consumer technology markets. With more than 1,100 analysts worldwide, IDC offers global, regional, and local expertise on technology and industry opportunities and trends in over 110 countries. IDC's analysis and insight helps IT professionals, business executives, and the investment community to make fact-based technology decisions and to achieve their key business objectives. Founded in 1964, IDC is a wholly-owned subsidiary of International Data Group (IDG), the world's leading media, data and marketing services company that activates and engages the most influential technology buyers. To learn more about IDC, please visit www.idc.com. Follow IDC on Twitter at @IDC  and LinkedIn
Coverage