Current:

Explore The Next Normal in Business and How Enterprises Can Enable Departments to Be Battle-Ready in IDC LIVE Future of X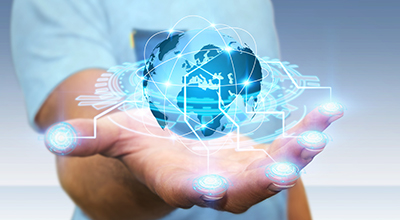 07 Jul 2020
Explore The Next Normal in Business and How Enterprises Can Enable Departments to Be Battle-Ready in IDC LIVE Future of X
SINGAPORE, July 8th, 2020 – With the gradual reopening of workplaces and factories, it's clear that Asia/Pacific is raring to jumpstart its COVID-19 recovery journey. As businesses plan towards recovery, every department in an organization has a role to play in leveraging technology to 'flatten the curve' – a persona-driven approach must be taken to better plan investments. On July 13th, IDC LIVE will explore how each department can work together, leveraging technology, to address each business units' requirements in the 'Next Normal'.
"If there's anything to be learned from past DX successes of organizations, it's that innovation is no longer the exclusive domain of the IT department, and LoBs are playing an active hand in determining what and how they want their respective organizational functions to innovate. Now more than ever, digital transformation must be treated as a team sport," says Sandra Ng, Group Vice President, Practice Group at IDC Asia/Pacific.
To learn more or register for IDC LIVE Summit, click here !
Even if parts of the region are exhibiting different stages of progress on how they're battling the pandemic, IDC's COVID-19 Tech Index shows a gradual increase in technology spending sentiment in Asia/Pacific compared to other parts of the world. As the Next Normal emerges, IDC projects the following scenarios in Asia/Pacific:
Every "best employer" will have a holistic WFH/WAH program in place. At least 40% of employees will be working from home half of the time.
Almost all work processes will embrace tele-/digital capabilities. Automation and contactless use cases will be essential parts of all business processes, regardless of industries.
Online engagements, eCommerce, transactions/payments, helpdesk/support, and partner-customer collaboration will represent at least 50% of all interactions. With customer-facing platforms pivoting to digital-first, physical storefronts and retail outlets will be downsized or at least reconfigured.
At least 70% of all communications, collaboration, learning, and co-creation will be done via video collaboration tools.
Security and privacy will be redefined. Increased digitalization will increase more security awareness and yet up the threshold to share data. Trust will be the key driver.
The use of analytics/AI/ML will accelerate to manage risk and uncertainty, as well as to predict customer behavioral changes and market demands. Intelligence will become the core pillar at the end of business resiliency stage.
IDC LIVE is an immersive, virtual event experience which will explore how we can work together – within our teams, organizations, and industries – to create ecosystems that positively affect the lives of others in our communities, while still addressing individual businesses units' technological requirements. This digital conference will help organizations further understand what digital transformation looks like for different business functions in and outside IT. Whether from Finance, Human Resources, IT, Marketing or Operations, IDC LIVE has focused tracks that can give essential guidance for enterprises.
Visit https://www.idc.com/misc/covid19 to explore the journey from crisis to recovery and how technology will enable organization each step of the way. For media inquiries, please contact Tessa Rago at trago@idc.com or Alvin Afuang at aafuang@idc.com.
*Note: Asia/Pacific excluding Japan
-Ends-
About IDC
International Data Corporation (IDC) is the premier global provider of market intelligence, advisory services, and events for the information technology, telecommunications, and consumer technology markets. With more than 1,100 analysts worldwide, IDC offers global, regional, and local expertise on technology and industry opportunities and trends in over 110 countries. IDC's analysis and insight helps IT professionals, business executives, and the investment community to make fact-based technology decisions and to achieve their key business objectives. Founded in 1964, IDC is a wholly-owned subsidiary of International Data Group (IDG), the world's leading tech media, data and marketing services company. To learn more about IDC, please visit www.idc.com. Follow IDC on Twitter at @IDC and LinkedIn. Subscribe to the IDC Blog for industry news and insights: http://bit.ly/IDCBlog_Subscribe.
Coverage
Regions Covered
Topics Covered