Current:

IDC Identifies Solvency, Agile Infrastructure, and Digital Capabilities as Top Priorities for Asia/Pacific Banks and Insurers to Recover & Thrive in 2021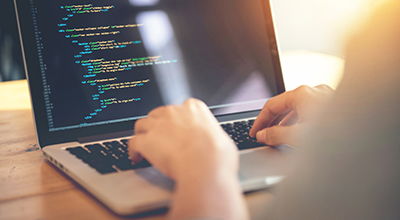 29 Jul 2020
IDC Identifies Solvency, Agile Infrastructure, and Digital Capabilities as Top Priorities for Asia/Pacific Banks and Insurers to Recover & Thrive in 2021
SINGAPORE, July 30th, 2020 – Similar to most industries, COVID-19 tested the resilience of the financial services industry. Yet according to the latest IDC Financial Insights' COVID-19 impact survey, there are unique characteristics that will enable the accelerated recovery of Asian financial services: well capitalized structures; ability to use technology for frequent stress-testing; and established business (and fiscal) continuity measures to minimize business disruption. In fact, IDC estimates that Asian financial services technology spending will reach US$ 66.6 billion by the end of 2020, a 5.2% increase from US$ 63.3 billion in 2019.
"We will all come out of this eventually, but who will barely scrape through, who will bounce back quicker, and who will manage to turn the crisis into an opportunity? All of this will depend on the firm's digital maturity, their ability to respond quickly with a new partner and data ecosystems, and firm board-level support to truly turn the organization from a financial intermediary to a new life-style partner," says Cyrus Daruwala, Managing Director at IDC Financial Insights Asia/Pacific.
With this, there is real talk about accelerated recovery – but not all banks or insurers are on the same page. On August 03 – 07, IDC Asian Financial Services Congress (AFSC) 2020 unveils its latest research on best responses and new capabilities that Asian financial institutions are taking on their recovery journey.
To learn more register for IDC AFSC 2020 at www.idc.com/afsc2020
Themed as Determined to be Different, IDC AFSC 2020 will explore both internal and external aspects of Asian financial services institutions. Internal, which includes technology, operations, and processes; and external, such as client-fronting, and customer-centric technology that banking and insurance leaders will need in the next normal. IDC Financial Insights will also be revealing the 40 solutions driving the region's financial services industry quick response to the challenges of 2020, and which will help put other bankers and insurers on the path of recovery.
"40 institutions have distinguished themselves in their transformation as underscored by their decisive and agile response to the crisis. These 40 institutions have raised the standards for cost management, operational efficiency, and platform-building in Asia/Pacific," says Michael Araneta, Head of Research and Consulting at IDC Financial Insights Asia/Pacific.
IDC's Financial Insights analysts will unveil at AFSC 2020 several frameworks that takes into consideration the 40 solution areas that could help banks and insurers "flatten the curve" and get on a fast-track to growth in the next normal. These 2020 frameworks cover:
Crisis Analytics
Cybersecurity Analytics, Incident, Response, and Orchestration (AIRO)
Data-to-Digital
Contextual Banking
Cloud Infrastructure and Multi-Cloud Environments
Core Banking
Agile/DevOps
AFSC 2020, which will be a 100% virtual congress, will cover 10 key themes aligned with IDC Financial Insights' research on topics that directly affects the financial services sector including specific challenges and best practices of each market. For more information on the agenda of the five-day congress, click HERE. Visit www.idc.com/afsc2020 for more information. For media inquiries, please contact Tessa Rago at trago@idc.com or Alvin Afuang at aafuang@idc.com.
-Ends-
About IDC Financial Insights
IDC Financial Insights assists financial service businesses and IT leaders, as well as the suppliers who serve them, in making more effective technology decisions by providing accurate, timely, and insightful fact-based research and consulting services. Staffed by senior analysts with decades of industry experience, our global research analyzes and advises on business and technology issues facing the banking, insurance, and securities and investments industries. International Data Corporation (IDC) is the premier global provider of market intelligence, advisory services, and events for the information technology market. IDC is a subsidiary of IDG, the world's leading technology, media, research, and events company.
About IDC
International Data Corporation (IDC) is the premier global provider of market intelligence, advisory services, and events for the information technology, telecommunications, and consumer technology markets. With more than 1,100 analysts worldwide, IDC offers global, regional, and local expertise on technology and industry opportunities and trends in over 110 countries. IDC's analysis and insight helps IT professionals, business executives, and the investment community to make fact-based technology decisions and to achieve their key business objectives. Founded in 1964, IDC is a wholly-owned subsidiary of International Data Group (IDG), the world's leading tech media, data and marketing services company. To learn more about IDC, please visit www.idc.com. Follow IDC on Twitter at @IDC and LinkedIn. Subscribe to the IDC Blog for industry news and insights: http://bit.ly/IDCBlog_Subscribe.
Coverage