Current:

India's Smartphone Market Expected to Recover in the Second Half of 2020 After a Steep Decline in the 2Q2020: IDC India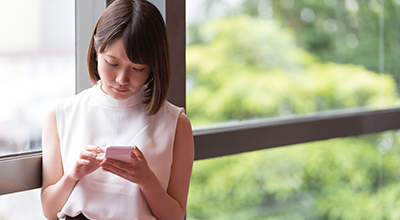 07 Aug 2020
India's Smartphone Market Expected to Recover in the Second Half of 2020 After a Steep Decline in the 2Q2020: IDC India
NEW DELHI, August 7th, 2020 - According to the International Data Corporation's (IDC) Quarterly Mobile Phone Tracker, India's smartphone market registered a sharp year-over-year (YoY) decline of (-50.6%) in the second quarter to 18.2 million units, as the country remained under lockdown through the first half of the quarter. Vendors faced major supply chain disruptions at the beginning of the quarter, and the shortage continued into the rest of the quarter as factories operated at partial capacity even after the lockdown was lifted. Components and parts remained at the ports waiting to be cleared, especially for China-based vendors. By June, sales increased mainly due to the pent-up demand from the lockdown period. However, purchases were mainly driven by availability rather than by choice.
The online channel registered a high market share of 44.8% but declined 39.9% YoY in unit terms due to lockdown restrictions on the delivery of electronics as well as severely limited stock for most of the quarter. "Many offline channel partners adopted new ways of marketing by reaching out to consumers through social media platforms, WhatsApp, references, etc., for doorstep demos and deliveries, as well as accepting contactless payments. However, these initiatives were limited to big and medium-size retail outlets in metros and Tier 1/2 cities, and was not able to arrest the steep annual decline of -56.8% for the offline channel," says Upasana Joshi , Associate Research Manager, Client Devices, IDC India.
The average selling price of smartphones remained flat at US$161 in 2Q20. Brands were forced to increase prices due to the GST hike in April and the depreciating rupee. The sub-US$200 segment reached a high of 84% share due to dampening consumer sentiment. The sub-US$100 segment increased to 29% share in 2Q20 from 20% a year ago. The Redmi 8A Dual alone contributed 33% of the shipments in this segment. The US$200-300 segment fell (-71.6%) YoY. The mid-premium segment of US$300<500 with a share of 4.8% declined YoY by (48.4%) with top models such as Samsung's Galaxy A51 and A71, vivo's V19, Apple's iPhone SE (2020), and the OnePlus 7T. Shipments in the premium (US$500+) segment declined by (-35.4%) YoY in 2Q20; Apple continued to dominate there with a market share of 48.8%, followed by Samsung and OnePlus. The iPhone 11 and iPhone XR together accounted for 28% shipments in this segment with Xiaomi's Mi 10 and the OnePlus 8 series as new entrants in 2Q20.
Feature phone shipments declined by (-69%) YoY to 10 million units in 2Q20, leading to a contribution of 35.5% to the overall mobile market, the lowest ever for this segment.
Samsung led the overall mobile phone market with a market share of 24.0%, followed by Xiaomi and vivo.
India Smartphone Market, Top 5 Company, Shipments in million, Market Share, Year-on-Year Growth, 2Q20

Company

2Q20 Shipment Volumes

2Q20 Market

Share

2Q19 Shipment Volumes

2Q19 Market

Share

Year-Over-Year

Unit Change

(2Q20 over 2Q19)

1. Xiaomi

5.4

29.4%

10.4

28.4%

-48.7%

2. Samsung

4.8

26.3%

9.3

25.2%

-48.5%

3. vivo

3.2

17.5%

5.6

15.1%

-42.9%

4. realme

1.8

9.8%

2.8

7.7%

-37.0%

5. OPPO

1.8

9.7%

3.6

9.7%

-51.0%

Others

1.2

7.3%

5.1

13.9%

-74.0%

Total

18.2

100.0%

36.8

100.0%

-50.6%

Source: IDC Quarterly Mobile Phone Tracker, August 2020
Note: The "Company" represents the current parent company (or holding company) for all brands owned and operated as subsidiary
Top 5 Smartphone Vendor Highlights
Xiaomi continued to lead with total shipments of 5.4 million in 2Q20 despite falling (-48.7%) YoY. Four out of the top five models in 2Q20 were Xiaomi models, namely the Redmi Note 8A Dual, Note 8, Note 9 Pro, and Redmi 8, accounting for 21.8% share. Xiaomi launched its Mi Commerce solution to create an omnichannel experience for partners but also continued its dominance in the online channel with 42.3% share in 2Q20.
Samsung surpassed vivo for the second slot despite a strong YoY decline of (-48.5%) in 2Q20 to 4.8 million units. The Galaxy M21 was among the nation's top 5 shipped models in 2Q20 and most of its online-exclusive Galaxy M series was opened to offline channels, though at higher prices. Samsung stood in second place in the online channel with a share of 22.8% and was the leader in the offline channel with 29.1% share in 2Q20. The brand also partnered with Benow and Facebook, enabling offline retailers to start sales using digital platforms, thus adhering to social distancing norms.
vivo slipped to the third position, with shipments of 3.2 million units, declining by (-42.9%) YoY in 2Q20. Though it retained its fourth position in the online channel on the back of its Z/U series, vivo slipped to the second slot in the offline channel with 26.5% share in 2Q20. The affordable Y series continued to garner the majority of its volumes, though stock issues remained.
realme was at the fourth position with 1.78 million units shipped in 2Q20, declining by (-37%) YoY. The vendor faced stock issues owing to factory closures through May. The affordable C3/C2 accounted for the majority of its shipments (36.3%), followed by the newly launched Narzo series.
OPPO at fifth position witnessed a (-51.0%) YoY decline to 1.76 million units in 2Q20. The brand had severe stock issues and even imported completely built units directly in June, as the factory remained closed owing to multiple COVID-19 cases. The same factory manufacturers devices for realme and OnePlus, which also faced challenges in stocks. OPPO also launched its first 5G device, the Find X2, in 2Q20.
IDC India Forecast
Navkendar Singh , Research Director, Client Devices & IPDS, IDC India mentions, "The ongoing supply chain challenges forced the brands to go for direct imports to meet the pent-up demand post-lockdown, especially in June, adding extra cost pressures. Further, this surge in demand is expected to continue throughout the first half of 3Q20 as well, requiring a steady supply of devices in the market. IDC expects the market to show signs of recovery in the second half of the year, as we approach the festive quarter with the majority of the consumers looking to buy low-end and mid-range devices. However, this will be dependent on brand marketing and channel initiatives, especially by eTailers during the festive sales. Brand initiatives around multi or hybrid channel strategies will also play a key role as offline partners and brands will be looking for pockets of growth in these crucial next few months."
About IDC Trackers
IDC Tracker products provide accurate and timely market size, company share, and forecasts for hundreds of technology markets from more than 100 countries around the globe. Using proprietary tools and research processes, IDC's Trackers are updated on a semiannual, quarterly, and monthly basis. Tracker results are delivered to clients in user-friendly excel deliverables and on-line query tools. The IDC Tracker Charts app allows users to view data charts from the most recent IDC Tracker products on their iPhone and iPad.
About IDC
International Data Corporation (IDC) is the premier global provider of market intelligence, advisory services, and events for the information technology, telecommunications, and consumer technology markets. With more than 1,100 analysts worldwide, IDC offers global, regional, and local expertise on technology and industry opportunities and trends in over 110 countries. IDC's analysis and insight helps IT professionals, business executives, and the investment community to make fact-based technology decisions and to achieve their key business objectives. Founded in 1964, IDC is a wholly-owned subsidiary of International Data Group (IDG), the world's leading tech media, data and marketing services company. To learn more about IDC, please visit www.idc.com. Follow IDC on Twitter at @IDC  and LinkedIn. Subscribe to the IDC Blog for industry news and insights: http://bit.ly/IDCBlog_Subscribe.
All product and company names may be trademarks or registered trademarks of their respective holders.
Coverage