Current:

New IDC Report Says More Than 50% Of Healthcare Organizations Expect an Increase in Demand for AI-Based Solutions During and After the Pandemic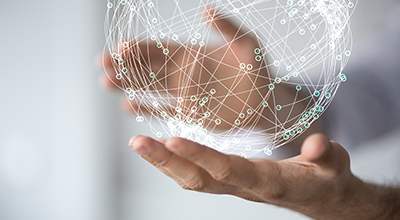 22 Sep 2020
New IDC Report Says More Than 50% Of Healthcare Organizations Expect an Increase in Demand for AI-Based Solutions During and After the Pandemic
IDC INDIA PRESS RELEASE
NEW DELHI, September 22, 2020 – A new report by IDC Healthcare Insights, 'Artificial Intelligence in India Healthcare in the Time of COVID-19 ', says it is imperative for the healthcare organizations in the country to drive human-machine collaboration and AI-driven interfaces to address the future care needs in the country. IDC's COVID-19 Impact survey showed that more than 50% of healthcare organizations expect an increase in demand for AI-based solutions during and after the pandemic in the Asia/Pacific region (excluding Japan). The report picturizes the changing state of AI adoption in India, starting with pre-covid scenario, during the outbreak and future potential of AI adoption, post COVID-19.
The report zooms in on certain potential AI start-ups in India by underlining their innovative solutions as well as examining the barriers for healthcare organizations in adopting AI solutions. AI-specific case studies from leading organizations, along with respective technology providers, will inspire many care providers. The section on new standards for AI in healthcare can act as a trigger for decision-makers to think beyond technology while opting for AI solutions. The report concludes with a set of guidance for technology buyers while prioritizing AI adoption.
"The pandemic has put healthcare organizations in India on the path to accelerate their adoption of AI solutions, taking drive from the COVID-19 pandemic. Moving forward, healthcare providers in India are set to reprioritize the adoption of electronic medical records (EMRs). While deploying AI solutions, CIOs will have to look beyond technology by ensuring strict adherence to regulatory compliance, along with data governance and ethics, to ensure public trust and scalability," says Manoj Vallikkat, research manager for IDC Asia/Pacific Healthcare Insights.
Highlights of the report include:
• Care providers in the country that were already into EMR and AI-based imaging solutions tools were quick in deploying AI to tackle COVID-19
• Healthcare providers in India will have increased priority on EMR in the post–COVID-19 scenario. This will get further catalyzed by the Digital Health ID, recently announced by the government.
• As the complexity of diseases increases and to ensure a value-based care system, physicians will look for support for a clinical decision support system (CDSS), leveraging the power of quality patient data and AI.
• The cost of the solution, lack of skilled personnel, and trustworthiness of data are areas that need to be addressed by healthcare organizations in the country for the seamless adoption of AI solutions.
• CIOs of care providers will start prioritizing trusted data as their organizations migrate from a fee-for-service model (FFS) to value-based care. Data stewards will have a critical role to play in ensuring the trust factor.
AI adoption in the country will gain momentum with the recently announced 'Digital Health ID' by the government of India. This will also tend to generate an increased number of digital assets, leading to enhanced AI-based solutions to augment physician efficiency in the Indian healthcare system.
"We are seeing the demand for AI/ML bolster in the Indian Healthcare space primarily driven by use cases like diagnosis, drug discovery, patient monitoring, and others. Although the cost, lack of skilled personnel, and data trustworthiness are among the top barriers in the adoption of AI solutions, digital patient data, access to resources, and expertise in selecting the right algorithms will gain priority in the areas to be addressed for the healthcare organizations in the country," says Rishu Sharma, Principal Analyst, Cloud and Artificial Intelligence, IDC India.
For more information about this report or IDC's India research services, please contact Shivani Anand (sanand@idc.com).
About IDC
International Data Corporation (IDC) is the premier global provider of market intelligence, advisory services, and events for the information technology, telecommunications, and consumer technology markets. With more than 1,100 analysts worldwide, IDC offers global, regional, and local expertise on technology and industry opportunities and trends in over 110 countries. IDC's analysis and insight helps IT professionals, business executives, and the investment community to make fact-based technology decisions and to achieve their key business objectives. Founded in 1964, IDC is a wholly-owned subsidiary of International Data Group (IDG), the world's leading tech media, data and marketing services company. To learn more about IDC, please visit www.idc.com. Follow IDC on Twitter at @IDC  and LinkedIn. Subscribe to the IDC Blog for industry news and insights: http://bit.ly/IDCBlog_Subscribe.
All product and company names may be trademarks or registered trademarks of their respective holders.
Coverage