Current:

P&G and Ninja Van win 2020 Top Awards at the 4th IDC Digital Transformation Awards Singapore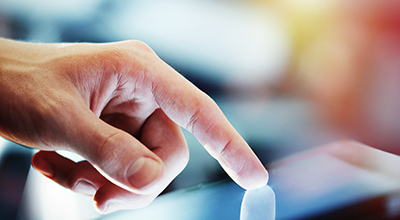 05 Oct 2020
P&G and Ninja Van win 2020 Top Awards at the 4th IDC Digital Transformation Awards Singapore
SATS and seven other companies also recognized by IDC for excellence in their digital transformation (DX) efforts
SINGAPORE, October 6th, 2020 – IDC Asia/Pacific announced today that P&G and Ninja Van are the 2020 Digital Transformer and 2020 Digital Disruptor respectively at this year's IDC Digital Transformation Awards (DXa) Singapore 2020. Now on its fourth year, IDC's DX Awards celebrates the tech-enabled resilience of enterprises as they reimagine their business in the new normal. This year's DX champions were chosen based on their successful implementation of digital initiatives that address new customer requirements, development of new capabilities, deployment of new critical infrastructure, and pursuit of new industry ecosystems.
Other winners for Singapore include Commune, DHL Express Asia Pacific, NTUC Income, OCBC, SATS, Singtel, and United Overseas Bank (UOB). These organizations distinguished themselves from other nominees displaying the best planning and implementation of digital transformation (DX) initiatives across five DX dimensions.
Figure 1: 2020 Singapore IDC Digital Transformation Awards Winners
"This year, we saw an unprecedented crisis disrupt the world as we know it. Despite all these challenges, we saw how technology kept many businesses in the region going, building resiliency against the uncertainty of each day. We now know that pace of digital transformation has been accelerated many times over, and this has been instrumental in the recovery of markets across Asia/Pacific. When we launched our awards program earlier in 2020, we called on organizations which are preparing themselves for the demands of the emerging digital economy, guided by the CEO's agenda of new customer requirements, capabilities, critical infrastructure, and industry ecosystems. These winning leaders and organizations from Singapore have shown that the spirit of innovation can persist against all odds - they are champions of digital transformation, ready for what the Next Normal could bring," says Sandra Ng, Group Vice President for ICT Practice at IDC Asia/Pacific.
These are the top winners of the 2020 Singapore IDC Digital Transformation Awards, and the outstanding digital transformation initiatives that distinguished them:
P&G Digital Brand and Consumer Transformation Asia Pacific Middle East & Africa (AMA) named as Singapore DXa's 2020 Digital Transformer:
P&G has been at the forefront of leveraging digital transformation across Asia Pacific, the Middle East and Africa (AMA). Key end-to-end disruption areas have been in consumer, customer, brand building, and supply chain with use of state-of-the-art technologies of cloud, big data, IoT and data science to bring forth new business models. Amid a very competitive consumer packaged goods (CPG) landscape, P&G has been investing strategically on digitalization across the value chain to fuel its growth and drive productivity. P&G's Data Strategy Disruption and Digital Consumer Transformation strategy for growth and value spans five key pillars of P&G Superiority Vectors to grow the category and serve its consumers through consistent brand innovation: Superior Product, Superior Packaging, Superior Communication, Superior Retail Execution, and Superior Consumer/Customer Value Equation. An agile digital transformation approach to innovating and scaling fast to 105 markets has enabled P&G to scale best technical capabilities and models while protecting systems with the best security and stewardship operations.
Ninja Van named as 2020 Digital Disruptor for Singapore:
Using algorithms for route optimization, Ninja Van has disrupted the traditional delivery model, allowing drivers to save fuel and deliver online purchases into the hands of customers in a timely manner. With demand for delivery services fluctuating from country to country, Ninja Van analyzes historical data using a cloud solution for capacity planning, allowing the organization to hire more drivers during holiday seasons to ensure on-time delivery for its customers. Ninja Van can operate under a pay-as-you-go, per-second billing scheme and has flexibility in using computing resources. For instance, with the collection of hundreds of gigabytes of data daily – from driver location data generated by the Ninja Driver app to click tracking on the website – Ninja Van can easily run analyses and forecast manpower demand.
Joshua Koh of Commune named as 2020 DX CEO for Singapore for Commune in Motion:
Joshua Koh's vision for digital transformation was born out of the desire to revolutionize a traditional furniture industry e.g. to pave a new way for technology to be integrated. Under his leadership, Commune in Motion was developed which consists of two main parts – an enhanced cloud-based customer relationship management (CRM) system and an augmented reality (AR) app.
Lim Khiang Tong, Executive Vice President and Head of Group Operations & Technology of OCBC named as 2020 DX Leader for Singapore:
In support of the overall OCBC Group's Digital strategy, Khiang Tong established the Operations and Technology (O&T) Digital Transformation strategy with the objectives of increasing agility, enhancing flexibility in delivering value-added products and services, and achieving superior customer experience through a high-performing digital workforce.
NTUC Income named as 2020 DX Gamechanger for Singapore courtesy of its Critical Illness Pay-Per-Trip (CIPPT) initiative:
Critical Illness Pay-Per-Trip (CIPPT) is Southeast Asia's first stackable insurance proposition, which NTUC Income launched in collaboration with GrabInsure, Grab's insurance arm, in August 2019. It reimagines the way insurance is accessed, engaged, purchased, and used. This product is designed to make Critical Illness (CI) protection more accessible to Grab driver-partners. Workers of the gig economy such as Grab drivers see the value of insurance protection but are hindered by a lack of affordable options that offer flexibility in premium payment and coverage.
SATS named as Singapore DXa's 2020 Information Visionary and Omni-Experience Innovator for its Artificial Intelligence-assisted Decision-Making System (AIDeMS) initiative:
To provide relevant information such as the proximity of the arrival and departure gates, possible airport restrictions, and return flight details to airport personnel, SATS introduced AIDeMS, an Artificial Intelligence (AI)-assisted decision-making tool to facilitate decision-making by processing different data streams, using historical data, and providing recommendations.
Singtel named as Singapore's 2020 Operating Model Master for its Singtel Operating Model Transformation Program:
In 2019, it launched the Singtel Operating Model Transformation Programme (SOMTP) to transform the organization's operating model for developing and enhancing its digital products and services. It provides the framework for the development of innovative digital business models and ecosystems, and in doing so, enables Singtel to penetrate new markets.
United Overseas Bank named as 2020 Talent Accelerator for Singapore for UOB Enterprise Data and Analytics Transformation:
UOB's Enterprise Data and Analytics Transformation strategy is accelerating the adoption and usage of data and analytics to drive business transformation across UOB Group. Underpinning the Bank's strategy is its holistic approach that focuses on enhancing people and data capabilities, processes, and technology. In 2019, UOB's Data Management Office and the Bank's Human Resources function created a Group-wide learning and development programme called Better U to help the bank's more than 26,000 employees deepen their digital and data skills. Better U is the first in-house designed digital, data, and soft skills training programme to receive accreditation by the Institute of Banking and Finance Singapore. UOB is also a leader in nurturing a pipeline of future talent in data analytics through traineeships and scholarships, such as the Master of Science in Accounting (Data and Analytics) scholarship at the Singapore Management University.
DHL Express Asia Pacific named as recipient of the 2020 Special Awardee for Resiliency in Singapore for its Every Employee Counts program:
DHL Express Asia Pacific has approximately 900 facilities located across more than 36 countries and territories. To respond to the COVID-19 pandemic, DHL Express Asia Pacific quickly enacted its situation and business continuity plan for its 6,000+ staff from contact centers, commercial, IT, finance, and management to allow them to work from home seamlessly and effectively. By imbibing the spirit of unity and collaboration, all of DHL Express Asia Pacific's personnel were supported through additional mobile unit allocation, regular check-ups and meetings, and data package allowances, among others, in the new teleworking arrangement. Moreover, it established a crisis management team that is carefully monitoring the situation and working closely with local and national authorities.
IDC's DX Awards follows a two-phased approach to determine country and regional winners. Each nomination is evaluated by a team of local and regional IDC analysts against a standard assessment framework based on IDC's DX taxonomy. All country winners will qualify for the regional competition to be decided by a panel of judges comprised of IDC analysts, industry practitioners, thought leaders, and academia around the globe.
All the winning Singapore digital transformation projects were selected as part of almost 1300 high-quality entries received from more than 640 end-user organizations across Asia/Pacific. Country winners will then be pitted other country winners for the same category to ultimately determine the region's best of the best.
The regional winners will be announced on the 23rd of October 2020 in IDC Arena, IDC's new integrated content hub that takes IDC thought leadership events online, and exclusive analyst essential guidance videos on-demand. To get a preview of this game-changing virtual events platform for the ICT industry, click HERE. For more information on IDC DX Awards, please visit www.idcdxawards.com.
IDC defines Digital Transformation (DX) as the approach where organizations drive changes in their business models and business ecosystems by leveraging 3rd Platform technologies (e.g. Cloud, Mobile, Big Data/Analytics, Social and IoT) and competencies. IDC's Asia/Pacific Digital Transformation Strategies research program studies the transformation efforts of organizations across five critical dimensions (leadership, omni-experience, data, operating model, and worksource) in their use of 3rd Platform technologies. This program examines organizations' maturity, key market trends, competitive landscape, and end-user buying behavior from an IT and LOB standpoint. Users can expect both quantitative data and qualitative insights as well as strategies for revenue growth in the marketplace. By combining both supply and demand perspectives, this research helps vendors identify key areas of growth across countries and industries. To learn more about IDC's Asia/Pacific Digital Transformation Strategies and research, visit HERE.
For more information about IDC DX Awards, contact Celeste Narvaez cnarvaez@idc.com or Paula Jalosjos pjalosjos@idc.com. For media inquiries, contact Tessa Rago trago@idc.com or Alvin Afuang aafuang@idc.com.
- Ends -
About IDC
International Data Corporation (IDC) is the premier global provider of market intelligence, advisory services, and events for the information technology, telecommunications, and consumer technology markets. With more than 1,100 analysts worldwide, IDC offers global, regional, and local expertise on technology and industry opportunities and trends in over 110 countries. IDC's analysis and insight helps IT professionals, business executives, and the investment community to make fact-based technology decisions and to achieve their key business objectives. Founded in 1964, IDC is a wholly-owned subsidiary of International Data Group (IDG), the world's leading media, data and marketing services company. To learn more about IDC, please visit www.idc.com. Follow IDC on Twitter at @IDC.
Coverage