Current:

Blue Bird and KoinWorks leads 2020 Top Awards at 4th IDC Digital Transformation Awards Indonesia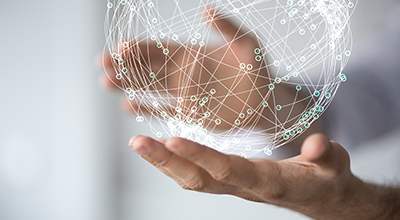 12 Oct 2020
Blue Bird and KoinWorks leads 2020 Top Awards at 4th IDC Digital Transformation Awards Indonesia
Bukalapak and six other companies also recognized by IDC for excellence in their digital transformation (DX) efforts
INDONESIA, October 12, 2020 – IDC announced today the Indonesia winners of the IDC Digital Transformation Awards (DXa) 2020 which named Blue Bird and KoinWorks as the 2020 Digital Transformer and 2020 Digital Disruptor respectively for Indonesia. Now on its fourth year, IDC's DX Awards celebrates the tech-enabled resilience of enterprises as they reimagine their business in the new normal. This year's best-in-class have been chosen as DX champions for being able to successfully implement digital initiatives that address the CEO's new agenda on meeting new customer requirements, developing new capabilities, ensuring new critical infrastructure, and participating in new industry ecosystems.
Other winners for Indonesia include Bank Mandiri, Bank Danamon Indonesia, Bukalapak, Petrosea and Jabar Digital Service, who all distinguished themselves with notable and measurable success in the execution of their organization's digital transformation (DX) initiatives across the five DX masteries and significant efforts to transform or disrupt the market.
Figure 1: 2020 Indonesia IDC Digital Transformation Awards Winners
"With a prolonged pandemic impacting ASEAN businesses, IDC is noting a heightened acceleration of DX initiatives across all countries. More than 40% of ASEAN businesses are moving towards targeted investments by the end of 2020, and this is expected to help them re-organize technology goals to intersect with business requirements in 2021," says Sudev Bangah, Managing Director for IDC ASEAN.
"In IDC, we have seen Indonesian enterprises have realized, responded, and reprioritized their spending on technology to remain resilient and adaptable during uncertainties. This year has been challenging for many of us, yet we have seen great comebacks and determination with digital initiatives and innovation from Indonesian enterprises to thrive in the market. DX has driven and given more chances for organizations to be able to reintegrate with business and customers' needs," says Mevira Munindra, Head of Operations for IDC Indonesia.
These are the top winners of the 2020 Indonesia IDC Digital Transformation Awards, and the outstanding digital transformation initiatives that distinguished them:
Blue Bird named as 2020 Digital Transformer for Indonesia:
Through its adoption of digital technologies, the Blue Bird Group is committed to delivering customer-centric and value-driven innovations. With Blue Bird One, the Group has created a 360-degree digital ecosystem under its Mobility-as-a-Service (MaaS) framework. Blue Bird One shifts from product- to customer-centric offerings, delivering one integrated brand with multi-channel access and digital engagement. The initiative is built around an intelligent, robust, and scalable cloud-based platform as an orchestrator of Blue Bird's central intelligent dispatching system, IoT devices in all fleets, mobile and web applications for customers, drivers, and staff, API partner integration, modern and centralized data warehouse, machine learning and AI capabilities, and many more. Blue Bird One has led to the satisfactory journeys and experiences of customers, drivers, and staff, greatly impacting revenue generation and cost reduction, as well as productivity and talent retention – demonstrating a holistic and pervasive impact on the organization.
Koinworks named as 2020 Digital Disruptor for Indonesia:
KoinWorks is a leading P2P fintech lending platform in Indonesia, and the first fully licensed and supervised P2P lending company by the by Indonesia Financial Authority (OJK). KoinWorks offers its one-stop financial platform to Indonesia's unbankable and underbanked, with the mission to provide accessible and affordable services and raise financial inclusivity in the country. With multiple financial products for its 370,000 users, both individuals and SMEs can manage their assets and liabilities on a single app. Powering the KoinWorks app are the key technologies of big data and analytics, artificial intelligence, and machine learning.
Setiaji, Head of West Java ICT Agency, Jabar Digital Service named as 2020 DX Leader for Indonesia:
Jabar Digital Service aims to narrow the digital divide, improve the efficiency and accuracy of policymaking based on data and technology, and revolutionize governance and citizens' livelihoods in West Java. The Head of West Java ICT Agency, Setiaji, directed Jabar Digital Service to create modular products to allow many services to be delivered in a single platform. During his first 100 days, he was able to implement Open Data, One Data, and One Map. One of his first breakthroughs is Sapawarga, an application designed for sub-village community leaders (Ketua RW) to communicate with the provincial administration.
Bukalapak named as 2020 Information Visionary for Indonesia:
Bukalapak is one of the largest e-commerce companies in Southeast Asia and has served as marketplace for individuals and small business owners on its O2O platforms since 2010. In 2018, Bukalakapk launched BukaReksa, a suite of mutual fund products that offers micro-investing features to the financially underserved market. With its users unfamiliar with mutual funds, Bukalapak makes use big data and analytics, artificial intelligence, and machine learning to uncover insights from hidden patterns, correlations, market trends, and customer preferences to better serve these users.
Petrosea named as 2020 Talent Accelerator for Indonesia:
Petrosea recognized at the very beginning that employee engagement was critical to the success of the program, which required the implementation of a strong and effective change management strategy across the organization. With an evolving working culture that has become more dynamic and innovative, Petrosea employees were fully engaged with the transformation efforts through technical training, leadership and character building, and upskilling through digital boot camps. Petrosea also launched its e-PetA (Petrosea Academy), an education platform for independent learning.
Bank Mandiri named as 2020 Omni Experience Innovator for Indonesia:
With customer centricity as its key digital transformation focus, Bank Mandiri developed its Campaign Management project. Customer value, customer experience, and customer journey are the three key tenets of this transformation program, driving the Bank to deepen its understanding of customer needs and preferences. With a big data and analytics platform, data warehouse, and real-time data system, the initiative allowed Bank Mandiri to develop a 360-degree view of its customers, developing push and real-time campaigns
Petrosea named as 2020 Operating Model Master for Indonesia:
Petrosea is a multi-disciplinary contract mining, engineering and construction, and oil and gas services company with a track record of achievement in Indonesia for over 48 years. Project Minerva, which stands for "Mining Engineering and Construction Advanced Analytics," is one of the most significant initiatives launched by Petrosea as a strategic step to carry out the digital transformation of its mining operations. The aim of Project Minerva was to catalyze Petrosea's transformation in order to ensure sustainable superior performance in the years to come.
Bank Danamon named as 2020 DX Gamechanger for Indonesia:
In 2018, Bank Danamon established its digital strategy, accelerated by the strategic investments of the Mitsubishi UFJ Financial Group (MUFG) and MUFG Innovation Partners in partnerships with Indonesia's prominent digital players. Bank Danamon launched its API Central in 2018; notable strategic partnerships have also been established with Go-Pay, Tokopedia, and Carsome, as well as Investree with which Bank Danamon has signed its first loan channeling agreement to cater to SMEs. In addition, Bank Danamon has also launched the D-Bank app for online account registration and D-BisMark app for business owners involved in the supply chain community.
Noni Sri Ayatai Purnomo, President Director and CEO of Blue Bird named as 2020 DX CEO for Indonesia:
Noni Sri Ayatai Purnomo, President Director and CEO, is at the helm of Blue Bird's three-pillar digital transformation journey focused on people and organization, IT fundamentals, and digital innovations. Through its adoption of digital technologies, the Group is committed to delivering customer-centric and value-driven innovations. With Blue Bird One, the Group has created a 360-degree digital ecosystem under its Mobility-as-a-Service (MaaS) framework.
IDC's DX Awards follows a two-phased approach to determine country and regional winners. Each nomination is evaluated by a team of local and regional IDC analysts against a standard assessment framework based on IDC's DX taxonomy. All country winners will qualify for the regional competition to be decided by a panel of judges comprised of IDC analysts, industry practitioners, thought leaders, and academia around the globe.
All the winning Indonesia digital transformation projects were selected as part of almost 1300 high-quality entries received from more than 640 end-user organizations across Asia/Pacific. Country winners will then be pitted other country winners for the same category to ultimately determine the region's best of the best.
The regional winners will be announced on the 23rd of October 2020 in IDC Arena, IDC's new integrated content hub that takes IDC thought leadership events online, and exclusive analyst essential guidance videos on-demand. To get a preview of this game-changing virtual events platform for the ICT industry, click HERE. For more information on IDC DX Awards, please visit www.idcdxawards.com.
IDC defines Digital Transformation (DX) as the approach where organizations drive changes in their business models and business ecosystems by leveraging 3rd Platform technologies (e.g. Cloud, Mobile, Big Data/Analytics, Social and IoT) and competencies. IDC's Asia/Pacific Digital Transformation Strategies research program studies the transformation efforts of organizations across five critical dimensions (leadership, omni-experience, data, operating model, and worksource) in their use of 3rd Platform technologies. This program examines organizations' maturity, key market trends, competitive landscape, and end-user buying behavior from an IT and LOB standpoint. Users can expect both quantitative data and qualitative insights as well as strategies for revenue growth in the marketplace. By combining both supply and demand perspectives, this research helps vendors identify key areas of growth across countries and industries. To learn more about IDC's Asia/Pacific Digital Transformation Strategies and research, visit HERE.
For more information about IDC DX Awards and Media Queries, contact Almira Genesia agenesia@idc.com and Fulvia Siregar fsiregar@idc.com.
- Ends -
About IDC
International Data Corporation (IDC) is the premier global provider of market intelligence, advisory services, and events for the information technology, telecommunications, and consumer technology markets. With more than 1,100 analysts worldwide, IDC offers global, regional, and local expertise on technology and industry opportunities and trends in over 110 countries. IDC's analysis and insight helps IT professionals, business executives, and the investment community to make fact-based technology decisions and to achieve their key business objectives. Founded in 1964, IDC is a wholly-owned subsidiary of International Data Group (IDG), the world's leading media, data and marketing services company. To learn more about IDC, please visit www.idc.com. Follow IDC on Twitter at @IDC.
Coverage