Current:

PLUS Malaysia Berhad and EasyParcel Sdn Bhd win 2020 Top Awards at the 4th IDC Digital Transformation Awards Malaysia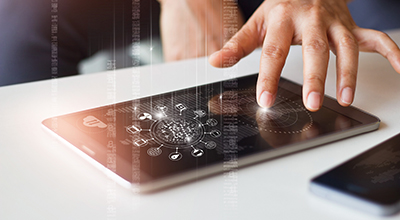 12 Oct 2020
PLUS Malaysia Berhad and EasyParcel Sdn Bhd win 2020 Top Awards at the 4th IDC Digital Transformation Awards Malaysia
Ministry of Health Malaysia and seven other companies also recognized by IDC for excellence in their digital transformation (DX) efforts
MALAYSIA, October 12, 2020 – IDC announced today the Malaysia winners of the IDC Digital Transformation Awards (DXa) 2020 which named PLUS Malaysia Berhad and EasyParcel Sdn Bhd as the 2020 Digital Transformer and 2020 Digital Disruptor respectively for Malaysia. Now on it is fourth year, IDC's DX Awards celebrates the tech-enabled resilience of enterprises as they reimagine their business in the new normal. This year's best-in-class have been chosen as DX champions for being able to successfully implement digital initiatives that address the CEO's new agenda on meeting new customer requirements, developing new capabilities, ensuring new critical infrastructure, and participating in new industry ecosystems.
Other winners for Malaysia include Ministry of Health Malaysia, Affin Bank Berhad, Celcom Axiata Berhad, CIMB Bank Berhad, Credit Guarantee Corporation Malaysia Berhad, GLC/GLIC Disaster Response Network (GDRN), IOI Corporation Berhad, and Star Media Group Berhad, who all distinguished themselves with notable and measurable success in the execution of their organization's digital transformation (DX) initiatives across the five DX masteries and significant efforts to transform or disrupt the market.
Figure 1: 2020 Malaysia IDC Digital Transformation Awards Winners
"With a prolonged pandemic impacting ASEAN businesses, IDC is noting a heightened acceleration of DX initiatives across all countries. More than 40% of ASEAN businesses are moving towards targeted investments by the end of 2020, and this is expected to help them re-organize technology goals to intersect with business requirements in 2021," says Sudev Bangah, Managing Director for IDC ASEAN.
These are the top winners of the 2020 Malaysia IDC Digital Transformation Awards, and the outstanding digital transformation initiatives that distinguished them:
PLUS Malaysia Berhad named as Malaysia's 2020 Digital Transformer for Toll of Tomorrow - PLUS Towards the Smart Highway:
PLUS launched Toll of Tomorrow, an initiative which aims to modernize the existing outdated expressway and tolling systems. As the focal point of its digital transformation, PLUS implemented several projects under this campaign. PLUS built it is PLUS Data Lake which serves as the foundation for advanced analytics and data science to address rising customer expectations. Employees at all levels can utilize data for fast, conclusive decisions and continuous delivery of innovative products and services. Other initiatives include the chatbot 'PUTRI' which has reduced workloads of call centers by enabling road travelers to receive real-time information on traffic, toll fares, reward points, promotions and events. Finally, the PLUS mobile app delivers better care and services to customers traveling on PLUS highways. The app provides a journey planner to travelers where they can access camera feeds, toll fares information, and live incident notifications along the highway. PLUS' Toll of Tomorrow has delivered a 4-point increase in the 2019 customer service index and almost 350,000 total downloads of the PLUS app from the end of 2018 to 2020.
EasyParcel Sdn Bhd named as Malaysia's 2020 Digital Disruptor for Delivery Made Easy:
As Southeast Asia's first web-based courier delivery platform and eCommerce shipping solution provider, EasyParcel is a single-point logistics company that continues to grow and adapt based on consumer needs by leveraging digital technologies. Operating fully online, EasyParcel allows it is small business patrons to skip queues, compare courier services, book multiples couriers, print autogenerated air waybills, and track parcels without the need to pay any monthly fee. Since it is launch in 2014, the EasyParcel team has grown from five core members to 250 employees in four countries but maintains its startup agility to meet and cater to evolving needs of small businesses. Currently, more than 600,000+ SMBs and individuals in Malaysia use the EasyParcel platform because of its affordable and dependable delivery services, with over 19 million parcels delivered from Malaysia, Singapore, Thailand, and Indonesia to more than 200 destinations around the globe.
Ministry of Health Malaysia named as Malaysia's 2020 Information Visionary for MyHDW-Malaysian Health Data Warehouse:
Previously, the collection of national health data was done manually, with siloed electronic systems in place. To address this, it established the Malaysian Health Data Warehouse (HDW), which was modeled after best practices from various developed countries, and in consultation with international bodies such as WHO, UNICEF, and UNHCR. As the national healthcare information gathering and reporting system, it covers all government and private healthcare facilities and services, and produces high-quality, integrated, comprehensive, and timely health information. Furthermore, it complies with all security and privacy guidelines issued by the Malaysian government, such as MAMPU and RAKKSSA, as well as international ISO standards.
CIMB Bank Berhad named as Malaysia's 2020 Talent Accelerator for TCJ Agile PMO Scrum Capability Building:
In September 2019, the CIMB Bank Berhad's Transforming Customer Journeys (TCJ) team rolled out the Individual Development Plan, a process that helps employees with goal setting and building personal plans to improve knowledge and competencies through self-assessments and counter assessments. Under this plan, each employee creates target goals and developmental plans from identified capability needs and skill gaps. Incorporating agile fundamentals, each team member is required to work in real-time with the immediate supervisor. At the end of every quarter, employee capabilities are baselined against a role-specific capability maturity matrix, with overall progress reported to organization leaders. Besides offering formal training, TCJ promotes employee lifelong learning by introducing brown bag lunches, or "Lunchtime Learning," which runs fortnightly. CIMB Bank Berhad's heavy investment in talent growth and development has produced engaged, satisfied, and high-performing, employees.
Affin Bank Berhad named as Malaysia's 2020 Omni-Experience Innovator for AFINITY:
To build better brand loyalty and create better business outcomes with true omnichannel engagement, Affin Bank launched its Contact Center Transformation project, AFINITY, in 2017. Affin Bank adopted an Omnichannel Contact Center solution, which serves as the foundation of its digital roadmap to offer 100% digital banking by 2020. AFINITY empowers agents to resolve requests and re-engineers the business to become a customer-centric organization, with innovation at its core through the use of intuitive digital products in all customer touchpoints. The rapid deployment of the platform allowed Affin Bank to gain immediate advantage of omnichannel capabilities and improved customer analysis.
Credit Guarantee Corporation Berhad named as Malaysia's 2020 Operating Model Master for Robotic Process Automation:
The Robotic Process Automation (RPA) project was initiated to reduce the turnaround time (TAT) of business processes. Through this project, the CGC has successfully refined the customer repayment posting process. CGC utilizes real-time information to facilitate customer account status checks across volumes of documents from multiple application screens and processes. The team remotely launched the bot due to COVID-19, and with the RPA project, CGC has seen a tenfold increase in throughput, a 50% reduction in turnaround time and unreconciled payments, and a 95% increase in productivity, leading to unlocked business value and heightened quality and accuracy of reports as marked by zero errors.
Celcom Axiata Berhad named as Malaysia's 2020 DX Gamechanger for Celcom becomes a Digital Transformation Trailblazer:
Celcom introduced a new set of streamlined digital apps and channels to revitalize the customer journey. These helped Celcom establish itself as a digital innovation leader in the Malaysian telecommunication field, as it rolled out new front-end channels including a web portal, a consolidated single mobile platform, an e-store, and a mobile app. Its mobile app for retail operations significantly enhanced the sales experience and back-office capabilities of dealers nationwide. Besides a refreshed digital channel, Celcom has introduced best practices by developing a new digital approach across the business which optimizes processes via automation and leveraging data for insights. This has resulted in call center volume decline, improved Net Promoter Score (NPS), and operational cost savings.
Dato' Lee Yeow Chor of IOI Corporation Berhad named as 2020 DX CEO for Malaysia:
Employing over 28,000 people in several countries, IOI Corporation Berhad is a key player in the global integrated and sustainable palm oil market. With Dato' Lee Yeow Chor at the helm, IOI Corporation Berhad continues to adopt innovative technologies to enhance its plantation and resource-based manufacturing operations by partnering closely with all its stakeholders. In this regard, IOI Corporation Berhad deployed the ONE IOI platform with the goal of optimizing asset utilization, improving response time between business units, and monitoring both its upstream and downstream business segments in an integrated manner. This holistic approach also strengthens the organization's business fundamentals and IOI's ability to create long-term value based on its integrated palm oil business model. Going forward, the company is exploring ways to further automate and systematize time-consuming manual activities by enabling Robotic Processing Automation (RPA). Through the leadership of Dato' Lee Yeow Chor, IOI Corporation undertakes its business digitalization and transformation journey to become an Intelligent Enterprise.
Freddy Loo of Star Media Group Berhad named as 2020 DX Leader for Malaysia:
To thrive in the digital economy, Freddy Loo, Senior General Manager for Digital Products & Analytics, has developed and executed a plan to move Star Media's positioning from being an "attention business" to an "engagement business." With changing user habits and shortened attention spans, consumers want to read less, watch more video, and interact with more content and content creators. Loo is revamping Star Media Group into becoming an ecosystem business that operates a platform providing relevant products, services, and content to specific audiences. Under his guidance, Star Media Group is exploring the use of machine learning to show content based on customers' previous interactions and other acquired customer knowledge. To further its digital journey, Loo plans to help editors and producers identify the type of content that sparks consumers' interest and the device that content works best on. With data analytics at the heart of this transformation, Freddy Loo has helped Star Media track and understand customers' life events to provide more personalized experiences.
GLC/GLIC Disaster Response Network (GDRN) named as Malaysia's 2020 Special Award for Resiliency for Managing the Supply and Distribution of PPE in Malaysia During COVID-19:
In March 2020, GDRN members came together to streamline it is medical-related support to assist the Ministry of Health (MoH) and direct humanitarian aid to vulnerable communities. GDRN launched GDRN Bantu a one-stop, cloud-based solution that aided in recording, tracking, and matching medical donations. GDRN Bantu was instrumental in the accounting and coordination of pledges and deployment of supplies, ventilators, and personal protective equipment (PPE) to hospitals as well as other health-related organizations under the Ministry of Health. Moreover, the app improved credibility, transparency, and governance as the system tracked dispatch and receipt of supplies by requesting organizations. GDRN Bantu has partially contributed towards GDRN's total contribution of RM20.2 million for ventilators and PPEs and assisted in tracking a large sum of pledges to requests.
IDC's DX Awards follows a two-phased approach to determine country and regional winners. Each nomination is evaluated by a team of local and regional IDC analysts against a standard assessment framework based on IDC's DX taxonomy. All country winners will qualify for the regional competition to be decided by a panel of judges comprised of IDC analysts, industry practitioners, thought leaders, and academia around the globe.
All the winning Malaysia digital transformation projects were selected as part of almost 1300 high-quality entries received from more than 640 end-user organizations across Asia/Pacific. Country winners will then be pitted other country winners for the same category to ultimately determine the region's best of the best.
The regional winners will be announced on the 23rd of October 2020 in IDC Arena, IDC's new integrated content hub that takes IDC thought leadership events online, and exclusive analyst essential guidance videos on-demand. To get a preview of this game-changing virtual events platform for the ICT industry, click HERE. For more information on IDC DX Awards, please visit www.idcdxawards.com.
IDC defines Digital Transformation (DX) as the approach where organizations drive changes in their business models and business ecosystems by leveraging 3rd Platform technologies (e.g. Cloud, Mobile, Big Data/Analytics, Social and IoT) and competencies. IDC's Asia/Pacific Digital Transformation Strategies research program studies the transformation efforts of organizations across five critical dimensions (leadership, omni-experience, data, operating model, and worksource) in their use of 3rd Platform technologies. This program examines organizations' maturity, key market trends, competitive landscape, and end-user buying behavior from an IT and LOB standpoint. Users can expect both quantitative data and qualitative insights as well as strategies for revenue growth in the marketplace. By combining both supply and demand perspectives, this research helps vendors identify key areas of growth across countries and industries. To learn more about IDC's Asia/Pacific Digital Transformation Strategies and research, visit HERE.
For more information about IDC DX Awards, contact Rushanthine Velayutham rvelayutham@idc.com .For media inquiries, contact Jane Yap jqy@idc.com
- Ends -
About IDC
International Data Corporation (IDC) is the premier global provider of market intelligence, advisory services, and events for the information technology, telecommunications, and consumer technology markets. With more than 1,100 analysts worldwide, IDC offers global, regional, and local expertise on technology and industry opportunities and trends in over 110 countries. IDC's analysis and insight helps IT professionals, business executives, and the investment community to make fact-based technology decisions and to achieve their key business objectives. Founded in 1964, IDC is a wholly-owned subsidiary of International Data Group (IDG), the world's leading media, data and marketing services company. To learn more about IDC, please visit www.idc.com. Follow IDC on Twitter at @IDC.
Coverage