Current:

New IDC PlanScape Reveals Artificial Intelligence Use Case to Develop Smart Relationship for Community-Based Marketing of Asia/Pacific* Banks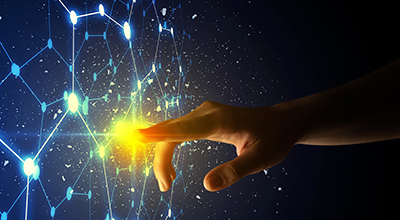 14 Oct 2020
New IDC PlanScape Reveals Artificial Intelligence Use Case to Develop Smart Relationship for Community-Based Marketing of Asia/Pacific* Banks
SINGAPORE, October 15th, 2020 – IDC's recent report, IDC PlanScape : Smart Relationship Development for Community-Based Marketing Using Machine Learning in Asia/Pacific Banking reveals an opportunity to leverage artificial intelligence (AI), and machine learning (ML) methods in particular for the customer relationship area. The opportunity also covers implementation in the noncustomer side through community-based marketing. The research includes the combination of three things: relationship development; community-based marketing; and ML usage.
"As the competition becomes increasingly fierce in the banking consumer market in Asia/Pacific, banks must implement greater effort in their marketing process. Relationship development is not only for a bank's customers, but also for its prospective customers (i.e. specific communities in their target market). With this in mind, AI/ML technologies can be leveraged for relationship development analysis," says Handojo Triyanto, Lead for Customer Centricity at IDC Financial Insights Asia/Pacific.
AI/ML has existing algorithms found many years ago by academic scientists and industry practitioners, with each algorithm having an advantage or disadvantage – depending on the specific issue to be solved, user requirements or expectations, and data availability or conditions. This research found three important areas of implementation in community-based marketing: customer profiling, customer prediction, and customer understanding.
Competition in the business world has pushed customer relationship to become a critical success factor for organizations. Based on IDC's Worldwide Big Data and Analytics Spending Guide, the 2019 worldwide big data and analytics (BDA) including AI/ML is estimated at US$ 182 billion – with a compound annual growth rate (CAGR) of 9.6%. The financial services industry is number 2 in spending, with a market share of 23.5% amounting to US$42.8 billion and a CAGR of 10.5%.
For Asia/Pacific (including Japan), spending across industries is estimated to be US$30 billion with a CAGR of 14.2%. Specifically, the financial services industry also ranks as number 2 with a market share of 21.9% worth US$6.6 billion and a CAGR of 14.4%. The data also shows that Asia/Pacific's financial services industry has double-digit growth. BDA (extended to AI/ML) becomes an important technology as future developments unfold in Asia/Pacific's financial services industry.
Other highlights from the report include:
Several knowledge fields or disciplines are involved such as Customer Relationship Management (CRM), Data Science, Machine Learning (ML), and Cloud Computing in developing smart relationships for community-based marketing.
The method to develop ML models basically adopts a data science pipeline.
Several critical success factors must be considered to implement AI/ML: data features or attributes, data size (the amount of data), domain knowledge, and etc.
The development of enough information system to record data for improving data integrity
IDC Financial Insights: Asia/Pacific Banking Customer Centricity program provides insights into the evolving needs of Asia/Pacific retail/consumer banking retail customers and guidelines on how banks are to respond to these trends. The program will give advice to technology buyers on the technology that supports the customer centricity agenda of the financial institution – particularly in the areas of customer relationship management (CRM), omni-experience and omni-channel solutions, and in loyalty management. To learn more, contact Michael Araneta at maraneta@idc.com or click HERE.
For more information on this report, please contact Handojo Triyanto at htriyanto@idc.com. For media queries, please contact Tessa Rago at trago@idc.com or Alvin Afuang at aafuang@idc.com.
-Ends-
About IDC Financial Insights
IDC Financial Insights assists financial service businesses and IT leaders, as well as the suppliers who serve them, in making more effective technology decisions by providing accurate, timely, and insightful fact-based research and consulting services. Staffed by senior analysts with decades of industry experience, our global research analyzes and advises on business and technology issues facing the banking, insurance, and securities and investments industries. International Data Corporation (IDC) is the premier global provider of market intelligence, advisory services, and events for the information technology market. IDC is a subsidiary of IDG, the world's leading technology, media, research, and events company.
About IDC
International Data Corporation (IDC) is the premier global provider of market intelligence, advisory services, and events for the information technology, telecommunications, and consumer technology markets. With more than 1,100 analysts worldwide, IDC offers global, regional, and local expertise on technology and industry opportunities and trends in over 110 countries. IDC's analysis and insight helps IT professionals, business executives, and the investment community to make fact-based technology decisions and to achieve their key business objectives. Founded in 1964, IDC is a wholly-owned subsidiary of International Data Group (IDG), the world's leading tech media, data and marketing services company. To learn more about IDC, please visit www.idc.com. Follow IDC on Twitter at @IDC  and LinkedIn. Subscribe to the IDC Blog for industry news and insights: http://bit.ly/IDCBlog_Subscribe.
Coverage