Current:

IDC Predicts 65% of APAC* GDP will be Digitalized Reaching US$ 1.2 Trillion in Spending by 2022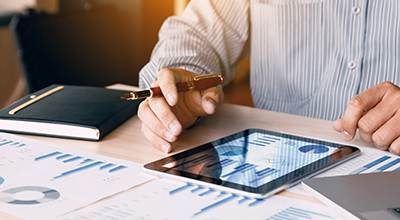 04 Nov 2020
IDC Predicts 65% of APAC* GDP will be Digitalized Reaching US$ 1.2 Trillion in Spending by 2022
Annual Technology Predictions for 2021 and Beyond Unveiled Today
SINGAPORE, November 04th, 2020 – The pandemic changed everything and while the crisis is past, recovery from economic disruptions and adjusting to long-lasting changes in social and business practices will dominate -organization IT investment decisions and reshape priorities over the next five years. This is especially true for Asia Pacific (APAC) as it leapfrogs other regions in IDC's five-stage crisis to recovery framework. With accelerated DX investments creating economic gravity, IDC predicts that the digital economy -will accelerate, with over 65% of APAC GDP expected to be digitalized and spending to hit US$ 1.2 trillion between 2020 and 2023.
Business leaders around the region are now focused on their Return to Growth investments and Next Normal operating or business models and are looking for guidance more than ever. Today, IDC unveiled its top technology predictions for 2021 and beyond at its annual predictions event, IDC FutureScape - Future Enterprise: Building Resiliency to Thrive in the Next Normal, which provided APAC technology leaders and business executives essential guidance on technology-led strategies and business objectives in the next one to three years.
"As organizations accelerate their race to recovery, we will see 3 waves to market dominance in 2021 (and beyond). Organizations will leverage technologies to adapt for survival, accelerate for growth and reimagine to lead. APAC is already leading the race with digital core investments to strengthen organizational foundation and digital innovation initiatives to overcome COVID-19 pandemic exposed gaps as well as acceleration projects that introduce new business/operating models and help to gain market shares," says Sandra Ng, Group Vice President for ICT Research at IDC Asia/Pacific.
Figure 1. The Road to Recovery Around the World, IDC, September 2020
According to Ng, these are the top predictions for ICT and industries that will have the most impact on how APAC organizations can adapt to survive, accelerate to grow, and/or reimagine to lead in the Next Normal:
#1: Leadership matures: By 2023, 70% of leaders in A2000 (top 2000 APAC-based) organizations will have shifted their management orientation from processes to outcomes, establishing more agile, innovative, and empathetic operating models.
#2: A digital-first approach in employee engagements: While "digital first" prevails in every experience, 60% of enterprises will invest heavily in digitalizing employee experience (EX) in 2021, transforming the relationship between employers and employees.
#3: Increasing digitalization to deliver customer empathy at scale: By 2021, 65% of organizations will have shifted to digital-first through automated operations and contactless experiences, as physical interactions become an amenity of the past.
#4: Acceleration requires digital resiliency: In 2022, enterprises focused on digital resiliency adapt to disruption and extend services in response to new conditions 50% faster than ones fixated on restoring existing business resiliency levels.
#5: Risk management and growth acceleration can (and should) co-exist: By 2022, driven by board level agenda, 50% of A2000 companies will formalize human oversight of AI-based decision automation to combat distrust of auto generated recommendations and reputational risk.
#6: Growth will rapidly shape permanent work models: By 2021, 25% of organizations will leverage employee productivity software to monitor and improve the digital workflows of their full-time, work-from-home employees.
#7: Business model reinvention is the crown jewel: By 2021, at least 50% of organizations will accelerate innovation to support business and operating model reinvention, fast-tracking transformation programs, to future proof their businesses.
#8: The rise of digital and connected extended ecosystems: By 2025, driven by volatile global conditions, 75% of business leaders will leverage digital platforms and ecosystem capabilities to adapt their value chains to new markets, industries, and ecosystems.
"A key pillar to becoming a future enterprise in a post-COVID outbreak era is Digital Resiliency. We now know that resiliency as we knew it pre-COVID is not good enough. We need a new benchmark to futureproof us from forward crisis and disruptions, be it the next infection cycle or the next economic crisis. Digital resiliency is the ability of an organization to rapidly adapt to business disruptions, leverage digital capabilities to maintain continuous business operations, and quickly adjust to take advantage of changed conditions," ends Ng.
Each year, IDC releases its Top Predictions through its IDC FutureScape reports to give a crystal ball view of what is ahead for the rapidly changing ICT industry. These predictions have been used to shape the strategies and business objectives of technology leaders and business executives in the next 1-5 years. To learn more about the upcoming IDC FutureScape reports, please click HERE.
If you are interested in a live Q&A session with IDC analysts to learn more about our predictions around 9 CEO agenda topics, join our #AskIDC First Take on the 'Future' of X Series. This series will center around IDC's predictions on the Future of Intelligence, Work, Digital Innovation, Customers and Consumers, Operations, Trust, Digital Infrastructure, Connectedness, and Industry Ecosystems. For more information about this webinar series, visit http://bit.ly/AskIDCFutureofX.
For sales inquiries on an IDC FutureScapes document, please contact your IDC account manager or Sheryl Fuertez at sfuertez@idc.com. For media inquiries, please contact Tessa Rago trago@idc.com or Alvin Afuang aafuang@idc.com.
*Note: Asia/Pacific excluding Japan
-Ends-
About IDC FutureScapes
IDC FutureScapes are used to shape IT strategy and planning for the enterprise by providing a basic framework for evaluating IT initiatives in terms of their value to business strategy now and in the foreseeable future. IDC's FutureScapes are comprised of a set of decision imperatives designed to identify a range of pending issues that CIOs and senior technology professionals will confront within the typical 3-year business planning cycle.
About IDC
International Data Corporation (IDC) is the premier global provider of market intelligence, advisory services, and events for the information technology, telecommunications, and consumer technology markets. With more than 1,100 analysts worldwide, IDC offers global, regional, and local expertise on technology and industry opportunities and trends in over 110 countries. IDC's analysis and insight helps IT professionals, business executives, and the investment community to make fact-based technology decisions and to achieve their key business objectives. Founded in 1964, IDC is a wholly-owned subsidiary of International Data Group (IDG), the world's leading tech media, data and marketing services company. To learn more about IDC, please visit www.idc.com. Follow IDC on Twitter at @IDC  and LinkedIn. Subscribe to the IDC Blog for industry news and insights: http://bit.ly/IDCBlog_Subscribe.
Coverage