Current:

Financial Services spending on AI in Asia/Pacific* to Reach US $4.29 Billion in 2024, says IDC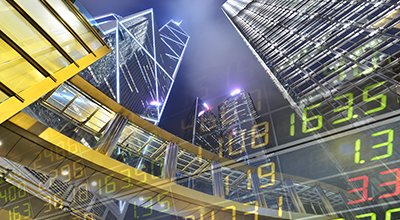 10 Dec 2020
Financial Services spending on AI in Asia/Pacific* to Reach US $4.29 Billion in 2024, says IDC
SINGAPORE, December 10th, 2020 – IDC Asia/Pacific's latest report titled, Asia/Pacific Financial Services: Artificial Intelligence Market Forecast, 2020–2024 presents the state of artificial intelligence (AI) in the financial services industry in Asia/Pacific*. The spending on AI by the financial services sector in Asia/Pacific* is estimated to grow at a compound annual growth rate (CAGR) of 22.1% in the 2019–2024 period to reach US$4.29 billion in 2024. Currently, the financial services spending in APEJ represents 15% of the worldwide spending on AI.
"AI has a high need for localization to ensure that the algorithms used by institutions are sufficient and fit for each Asia/Pacific* market. The localization of AI is crucial for a long list of AI use cases: AI-powered chatbots and recommendation engines to capture local nuances and slangs; credit decisioning to comprehend behavioral scoring despite thin files in developing markets; and fraud analytics to understand unique transaction patterns," says Sneha Kapoor, Research Manager at IDC Financial Insights Asia/Pacific.
In the Asia/Pacific* financial services sector, we are witnessing most of the adoption in user/data interaction and learning types of AI software technologies. The user/data interaction software technologies include natural language processing, question and answer (Q&A) processing, facial recognition, natural language generation, video and image analytics, and speech recognition. The learning technologies include supervised and unsupervised machine learning, and reinforcement learning, and neural networks. In terms of deployment, the public cloud model for AI software continues to accelerate at a CAGR of 40.5% and is estimated to overtake on-premises deployments in 2024.
Kapoor adds, "The banking industry is the largest spender on AI in Asia/Pacific, led by People's Republic of China (PRC). With a 45% share of the total Asia/Pacific* AI spending, PRC was the largest market in 2019 and is projected to continue its dominance through 2024 – followed by traction and advancements in other countries such as Australia, India, Korea, Singapore, and Hong Kong."
"With the COVID-19 pandemic pushing digital transformation (DX) at the forefront for enterprises, the role of AI in the DX journey is undisputed. As enterprises continue to stride toward the next normal, they will start to invest in AI to achieve unprecedented value through greater intelligence," ends Ashutosh Bisht, Senior Research Manager at IDC Asia/Pacific.
IDC defines AI simply and elegantly as a system that learns, reasons, and self-corrects. We point to systems that hypothesize and formulate possible answers based on available evidence and can be trained through the ingestion of vast amounts of content. AI systems can automatically adapt and learn from their mistakes and failures. As enterprises pivot toward a future of intelligence, the demand for AI continues to grow.
AI & Analytics will be one of the topics to be discussed at the 2021 IDC Asian Financial Services Congress happening on 24 – 26 March 2021. IDC Financial Insights will unveil its latest research on financial services and insurance industry and provide engaging discussions around Crisis and Recovery Analytics, The Regionalization of China's FinTech, Next-Generation Digital Core, and many more. Culminating the event will be the awarding of the Banker / Insurer / Challenger of the year in Asia/Pacific*. For more information on the upcoming 2021 Asian Financial Services Congress, visit http://www.idc.com/AFSC2021
For more information on this report, please contact Sneha Kapoor at snehakapoor@idc.com or Ashutosh Bisht at abisht@idc.com. For media queries, please contact Tessa Rago at trago@idc.com or Alvin Afuang at aafuang@idc.com.
-Ends-
About IDC Financial Insights
IDC Financial Insights assists financial service businesses and IT leaders, as well as the suppliers who serve them, in making more effective technology decisions by providing accurate, timely, and insightful fact-based research and consulting services. Staffed by senior analysts with decades of industry experience, our global research analyzes and advises on business and technology issues facing the banking, insurance, and securities and investments industries. International Data Corporation (IDC) is the premier global provider of market intelligence, advisory services, and events for the information technology market. IDC is a subsidiary of IDG, the world's leading technology, media, research, and events company.
About IDC
International Data Corporation (IDC) is the premier global provider of market intelligence, advisory services, and events for the information technology, telecommunications, and consumer technology markets. With more than 1,100 analysts worldwide, IDC offers global, regional, and local expertise on technology and industry opportunities and trends in over 110 countries. IDC's analysis and insight helps IT professionals, business executives, and the investment community to make fact-based technology decisions and to achieve their key business objectives. Founded in 1964, IDC is a wholly-owned subsidiary of International Data Group (IDG), the world's leading tech media, data and marketing services company. To learn more about IDC, please visit www.idc.com. Follow IDC on Twitter at @IDC  and LinkedIn. Subscribe to the IDC Blog for industry news and insights: http://bit.ly/IDCBlog_Subscribe.
Coverage