Current:

India Smartphone Market Registered 42% YoY growth, Record October Shipments of 21 Million Units, says IDC India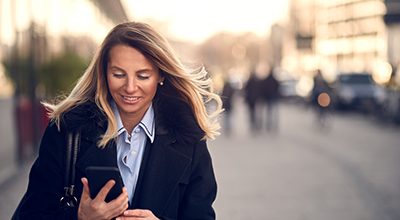 17 Dec 2020
India Smartphone Market Registered 42% YoY growth, Record October Shipments of 21 Million Units, says IDC India
NEW DELHI, December 17th, 2020 – According to the International Data Corporation (IDC) India Monthly Smartphone Tracker, which tracks the monthly shipments into the market, India's smartphone market registered a massive year-over-year (YoY) growth of 42% in October shipping 21 million units. The growth was driven by multiple online sale festivals and continuing pent up demand from 3Q20. This is the highest ever October shipments and 2nd highest for a month, following 23 million units in September 2020, an all-time high for a single month.
Key highlights:
• With 51% share, online channel aggression continued, growing by 53% YoY. Offline channels, especially in smaller towns & cities, also saw a healthy 33% YoY growth.
• The low-midrange segment (US$100-200) grew by 60% YoY, as its share increased to 58% of the total market. Xiaomi, vivo, and Samsung led with the Redmi 9, Note 9, and vivo Y20 as the top models.
• The premium segment (US$500-700) witnessed multifold growth with high shipments of the iPhone XR, 11 and OnePlus 8 driven by affordability schemes/offers.
• The Top 5 vendors remained unchanged compared to the previous quarter (3Q20): Xiaomi led, followed by Samsung, vivo, realme, and Oppo.
According to the IDC India Monthly City-Level Smartphone Tracker, which tracks sell-out units (final sale to consumers) for the leading 50 cities of India & the rest of the states, a record 22 million smartphones were sold in October, registering strong YoY growth of 38%, driven by consumer purchases during the pre-Diwali month.
The key city level market trends for October were:
City Highlights
• 25% of the market sat in top tier cities, namely New Delhi, Mumbai, Bengaluru, Chennai, and Kolkata, registering more than 50% YoY growth in October. E-learning initiatives fueled demand in bigger cities.
• The next set of emerging markets, namely Jaipur, Gurgaon, Chandigarh, Lucknow, Bhopal & Coimbatore, also grew by ~50% YoY. However, the rest of the states (up-country markets) registered slower growth (avg. ~25%), primarily owing to looming economic concerns and consumer spending narrowing to essentials only.
• The leading 50 cities of India accounted for ~55% demand nationally. The remainder is in the next set of evolving towns and cities, with huge untapped potential in the up-country geographies (feature phone-heavy markets).
Channel Trends
• Despite delayed deliveries due to restrictions in several zones, consumers went for online purchases, especially on third party e-Tailer platforms, registering 23% YoY growth with 50% share.
• Bigger cities leaned heavily towards online channels, with 57% online share in the top 5 metros. But supply constraints remained, impacting offline channel sales as a result of fewer retail walk-ins.
• Xiaomi led in 34 of the major 50 cities within the online channel.
• Vivo led in 44 of the major 50 cities within the offline channel.
Price Trends
• MOPs (Market Operating Price) stood at US$190 in October, with 68% of the market in the sub-US$200 range. Online channels fueled growth in US$100-200 price segment, clocking in 93% growth YoY, collectively accounting for almost half of the sales in October. Further, Xiaomi was the leading brand in 30 of the top 50 cities within the sub-US$200 segment.
• The midrange segment (US$200-300) accounted for almost a fourth of devices sold in October. Samsung led in 36 of the top 50 cities of India.
• The premium segment (US$500+) registered 16% YoY growth in October, with Apple leading the market in 49 of the top 50 cities. Further, this segment accounted for 5% market share in the leading 50 cities of India, compared to less than 1% in rest of cities.
"Half a million 5G devices were sold, with almost 80% from the top 10 cities of India. Though 5G is a driver from a technological advancement standpoint, uncertainties on spectrum availability, clear use cases and high prices might restrict its uptake to few bigger cities initially," says Sachin Mehta, Market Analyst, Client Devices, IDC India.
India Smartphone Market, Top 5 Company, Sell-Out Units in million, Market Share, Year-over-Year Growth, October 2020

Company

Oct'20 Sell-Out Volumes

Oct'20 Market Share

Oct'19 Sell Out Volumes

Oct'19 Market Share

Year-Over-Year Unit Change (Oct'20 over Oct'19)

1. Xiaomi

5.5

24.8%

3.9

24.7%

38.1%

2. Samsung

4.5

20.6%

3.2

20.0%

42.2%

3. vivo

3.9

17.8%

2.9

17.9%

37.3%

4. realme

3.0

13.8%

2.0

12.8%

48.2%

5. OPPO

2.7

12.3%

1.9

12.1%

40.2%

Others

2.4

10.7%

2.0

12.5%

18.4%

Total

22.0

100.0%

15.9

100.0%

37.9%

Source: IDC India Monthly City Level Sell Out Smartphone Tracker, October 2020 release
Note: The "Company" represents the current parent company (or holding company) for all brands owned and operated as subsidiary
Upasana Joshi, Associate Research Manager, Client Devices, IDC India, mentions, "In 2019, a total of 140 million smartphones were sold in India. IDC expects 2020 to exit with a single digit decline in final consumer sell out. Though first half of 4Q20 will witness high sales owing to festivities, the second half will be lean with a cyclical dip as inventory cycles normalize and stocks get replenished. With the smartphone market still concentrated around the leading 50-70 cities of India, the industry must address the untapped potential in the lower tier cities with affordable entry-level offerings to offset the large feature phone base and ensure steady year-over-year organic growth in upcoming years."
About IDC Trackers
IDC Tracker   products provide accurate and timely market size, company share, and forecasts for hundreds of technology markets from more than 100 countries around the globe. Using proprietary tools and research processes, IDC's Trackers are updated on a semiannual, quarterly, and monthly basis. Tracker results are delivered to clients in user-friendly excel deliverables and on-line query tools. The IDC Tracker Charts app allows users to view data charts from the most recent IDC Tracker products on their iPhone and iPad.
About IDC
International Data Corporation (IDC) is the premier global provider of market intelligence, advisory services, and events for the information technology, telecommunications, and consumer technology markets. With more than 1,100 analysts worldwide, IDC offers global, regional, and local expertise on technology and industry opportunities and trends in over 110 countries. IDC's analysis and insight helps IT professionals, business executives, and the investment community to make fact-based technology decisions and to achieve their key business objectives. Founded in 1964, IDC is a wholly-owned subsidiary of International Data Group (IDG), the world's leading tech media, data and marketing services company. To learn more about IDC, please visit www.idc.com. Follow IDC on Twitter at @IDC   and LinkedIn. Subscribe to the IDC Blog for industry news and insights: http://bit.ly/IDCBlog_Subscribe.
All product and company names may be trademarks or registered trademarks of their respective holders.
Coverage