Current:

Asia/Pacific* Big Data Analytics Solutions' Revenue Will Increase by US$ 41.9 billion by 2024, IDC Reports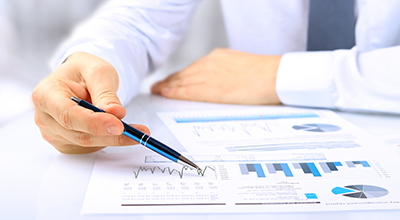 14 Jan 2021
Asia/Pacific* Big Data Analytics Solutions' Revenue Will Increase by US$ 41.9 billion by 2024, IDC Reports
Enterprises Will Invest in BDA Solutions with Projected YoY Growth of 16.4% in 2021
SINGAPORE, January 14th, 2020 – The recent release of the IDC Worldwide Big Data and Analytics Spending Guide forecasts revenues for Big Data and Analytics (BDA) solutions to reach US$22.6 billion in 2020, with a YoY growth of 12.0% over 2019 in Asia/Pacific*. This is mainly due to decision-makers increasing confidence that investments in data and analytics will be necessary in achieving digital and business resiliency amid the pandemic. IDC expects big data technology and service-related revenues to grow with a five-year CAGR of 15.6% over the forecast period of 2019-24.
"According to the latest COVID-19 survey, approximately 74% of enterprises intend to keep investments in BDA solutions at the same level or to increase next year. This is because analytics solutions are an essential business need to enable digital trust and resiliency during the COVID-19 crisis," says Ritika Srivastava, Associate Market Analyst at IDC Asia/Pacific.
COVID-19 has led to a drop in a number of ICT investments. However, technology resiliency has helped businesses in combating the impact of the pandemic by obtaining valuable insights, enhancing business productivity, fulfilling client promises, identifying fraud, and minimizing costs. Enterprises should then have a data strategy in place to remain competitive in Asia/Pacific*. To optimize the BDA investments, enterprises are moving towards public cloud deployments which are experiencing a growth of 32% during the forecast period (2019-2024).
Banking is a top vertical of the overall BDA market in 2020 and is expected to grow at a CAGR of 15.6% from 2019 to 2024. The banking sector manifest various prospects to capitalize on the financial, transactional, and customer data. The second largest vertical that reaps substantial benefits from data analytics is Telecommunications – specifically in the context of discovering critical insights related to customers, sales, and marketing. Both industries contribute to nearly one third of the BDA spend, amounting to US$ 6.1 billion in 2020. State/Local Government and Healthcare Providers are the industries which are expected to register the highest CAGR, with 18.8% and 17.7% respectively over the forecast period (2019-2024).
From a technology standpoint, Services will dominate BDA solution spending amounting to US$10.0 billion spend in 2020. IT services leads taking up majority of the spend throughout the forecast. The trend is likely to grow with a CAGR of 17.2% during 2019-24. Services spend is followed by Software-related and Hardware-related spend in APeJ. End-User Query, Reporting, and Analysis Tools, and Relational Data Warehouse Management Tools are the two largest technology categories in terms of share that are driving software investments in 2020, while servers will continue to dominate the hardware segment.
AI Software Platforms and Non-relational Analytic Data Stores are the two fastest growing technologies, mainly driven by historical laggards in adoption that is construction and resource industry. These industries are now focusing on better decision making by utilizing data on budgets, drawings, schedules, and data generated in the fields.
China continues to be the biggest market in the Asia/Pacific* for BDA solutions in 2020. Banking and State and local government are the two leading drivers of Chinese market for BDA related purchases – accounts for one fourth of the market in 2020. Moreover, countries like Vietnam and Malaysia that are in the nascent stage of adoption are expected to grow fastest in excess of 15% CAGR due to increased BDA investments by many startups and businesses.
"The pandemic has created more urgency for organizations to have data-driven means to support operational resilience and revenue generation. IDC predicts many of the operational changes triggered by the pandemic will stay and create a bigger demand for data and analytics technologies in the coming years for countries and industries to compete in the digital economy," ends Jessie Danqing Cai, Senior Research Manager for Big Data and Analytics Research at IDC Asia/Pacific.
-Ends-
About IDC Spending Guides
IDC's Spending Guides provide a granular view of key technology markets from a regional, vertical industry, use case, buyer, and technology perspective. The spending guides are delivered via pivot table format or custom query tool, allowing the user to easily extract meaningful information about each market by viewing data trends and relationships.
For more information about IDC's Spending Guides, please contact Monika Kumar at mkumar@idc.com.
About IDC
International Data Corporation (IDC) is the premier global provider of market intelligence, advisory services, and events for the information technology, telecommunications, and consumer technology markets. With more than 1,100 analysts worldwide, IDC offers global, regional, and local expertise on technology and industry opportunities and trends in over 110 countries. IDC's analysis and insight helps IT professionals, business executives, and the investment community to make fact-based technology decisions and to achieve their key business objectives. Founded in 1964, IDC is a wholly-owned subsidiary of International Data Group (IDG), the world's leading tech media, data and marketing services company. To learn more about IDC, please visit www.idc.com. Follow IDC on Twitter at @IDC  and LinkedIn. Subscribe to the IDC Blog for industry news and insights: http://bit.ly/IDCBlog_Subscribe.
Coverage