Current:

IDC Predicts 50% of Credit Decisions in Retail Banking Will Involve Fintechs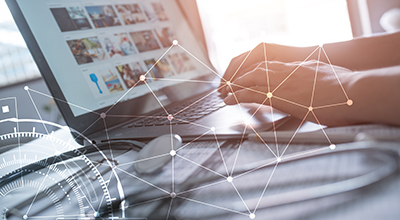 08 Feb 2021
IDC Predicts 50% of Credit Decisions in Retail Banking Will Involve Fintechs
SINGAPORE, February 09th, 2021 – IDC has published the document IDC FutureScape: Worldwide Financial Services 2021 Predictions — Asia/Pacific (Excluding Japan) Implications that contextualizes the global financial services predictions for 2021. The predictions highlight the return of risk management as a key driver for technology investments and business decisions, particularly in what seems to be a point of entry for a crisis: credit risk. Financial institutions must ensure that they can withstand the pressures of a slow growth, high delinquency period, and investments will be forthcoming into credit decisioning systems, collections and recovery, asset–liability management, and stress testing.
"This year, one imperative stands out, which is lending. Lending serves as an indicator for the eventual income growth and profitability of banks, and the ability to lend well in crisis conditions has received a lot of attention especially among the Asia/Pacific region's largest institutions," says Michael Araneta, Associate Vice President at IDC Financial Insights Asia/Pacific.
2021 however is seen to introduce new trends in fintech-related activities by banks and insurers. Although fintech companies have seen challenges at the outset of 2021, there is greater willingness by incumbent financial services institutions to collaborate. This is seen even in the most traditional business activities like lending and deposit-taking. Araneta continues, "The lending ecosystem is witnessing radical transformation. From owning the entire value chain of lending from origination to servicing, focus is shifting to specialization in parts of the overall digital lending value chain. Banks and financial institutions are looking to build capabilities to orchestrate various components of lending value chain effectively through collaboration."
Furthermore, other priorities in ensuring quality of customer services have come to the fore. Ganesh Vasudevan, Research Director at IDC Financial Insights Asia/Pacific remarks, "The experience of 2020 has made banks and insurers more confident in their ability to deal with digital transactions. With investments into cloud, virtualized infrastructure, and real-time payments systems, they can cope with the sheer growth in the use of digital channels among customers and staff. The effort around operational risk management and business continuity has sustained them amid lockdowns and remote work phenomenon. Financial institutions are also much more able to support the emergence of new modalities of customer interactions, which enhance face-to-face interactions or replace them altogether."
Some of the key financial services predictions that will impact the IT industry and both technology buyers and suppliers in Asia/Pacific* are:
Prediction #1: By the middle of 2021, 50% of lending decisions in retail banking will be supported by fintech propositions, underscoring accelerating bank–fintech collaboration.
Prediction #3: By 2024, 50% of in-branch transactions will be initiated as prestaged transactions or appointments for specialists that start on digital platforms and fulfilled on bank-owned technology and locations.
Prediction #6: By 2024, 75% of all consumer and small business loans will be originated through AI-enabled and automated processes.
Each year, IDC releases its Top Predictions through its IDC FutureScape reports to give a crystal ball view of what is ahead for the rapidly changing ICT industry. These predictions have been used to shape the strategies and business objectives of technology leaders and business executives in the next 1-5 years. For more information about the upcoming IDC FutureScape reports, please click HERE.
The full set of Financial Services predictions for Asia/Pacific* are found in the document IDC FutureScape: Worldwide Financial Services 2021 Predictions — Asia/Pacific (Excluding Japan) Implications. To know more about this document, please contact Michael Araneta at maraneta@idc.com.
For sales inquiries on an IDC FutureScape document, please contact your IDC account manager or Sheryl Fuertez at sfuertez@idc.com. For media inquiries, please contact Tessa Rago at trago@idc.com or Alvin Afuang at aafuang@idc.com.
The Big Shifts in Banking, Insurance, and Capital Markets of Asia/Pacific financial services institutions for 2021 will be one of the topics to be discussed at the 2021 IDC Asian Financial Services Congress. With the threat of COVID-19 still lingering in the world, the event will be held online in IDC Arena – our very own groundbreaking, intuitive, and data-driven content hub built for maximum engagement. Thought-leadership sessions for AFSC 2021 featuring IDC Financial Insights Asia/Pacific's analysts will be released starting March 24 – 26.
IDC Financial Insights will unveil its latest research on financial services and insurance industry and provide engaging discussions around Crisis and Recovery Analytics, The Regionalization of China's FinTech, Next-Generation Digital Core, and many more. Culminating the event will be the awarding of the Banker / Insurer / Challenger of the year in Asia/Pacific*. For more information on the upcoming 2021 Asian Financial Services Congress, visit http://www.idc.com/AFSC2021
-Ends-
About IDC Financial Insights
IDC Financial Insights assists financial service businesses and IT leaders, as well as the suppliers who serve them, in making more effective technology decisions by providing accurate, timely, and insightful fact-based research and consulting services. Staffed by senior analysts with decades of industry experience, our global research analyzes and advises on business and technology issues facing the banking, insurance, and securities and investments industries. International Data Corporation (IDC) is the premier global provider of market intelligence, advisory services, and events for the information technology market. IDC is a subsidiary of IDG, the world's leading technology, media, research, and events company.
About IDC
International Data Corporation (IDC) is the premier global provider of market intelligence, advisory services, and events for the information technology, telecommunications, and consumer technology markets. With more than 1,100 analysts worldwide, IDC offers global, regional, and local expertise on technology and industry opportunities and trends in over 110 countries. IDC's analysis and insight helps IT professionals, business executives, and the investment community to make fact-based technology decisions and to achieve their key business objectives. Founded in 1964, IDC is a wholly-owned subsidiary of International Data Group (IDG), the world's leading tech media, data and marketing services company. To learn more about IDC, please visit www.idc.com. Follow IDC on Twitter at @IDC  and LinkedIn. Subscribe to the IDC Blog for industry news and insights: http://bit.ly/IDCBlog_Subscribe.
Coverage