Current:

IDC Predicts that 80% of Banks in India Will Run Trade Finance and Treasury Workloads as SaaS or on PaaS Architectures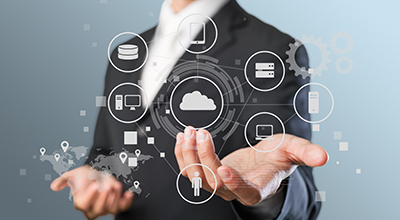 19 Feb 2021
IDC Predicts that 80% of Banks in India Will Run Trade Finance and Treasury Workloads as SaaS or on PaaS Architectures
New Delhi, February 19, 2021 – International Data Corporation (IDC) has published the IDC FutureScape: Corporate Banking Worldwide 2021 Predictions — India Implications that contextualizes Corporate Banking predictions for 2021.
With the prospect of a sharp recovery in economic activities in 2021, corporate banking in India is expected to witness a significant evolution in the path to recovery as banks redesign their corporate customer experience (CX) on a digitalized scale by leveraging technology and innovations.
Compared with developed economies, India's corporate banking sector is still in its nascent stage in terms of product and service offerings. However, this is being tested on twin counts of increasing digitalization of the Indian economy and globalization of Indian companies, which are bringing in rapid sophistication in operations and engagement.
"In India, corporate banking has remained undelivered during the last couple of years, but going forward, the scenario might change as the threat of the COVID-19 pandemic dwindles and the prospect of India playing a key role in the revival of global supply chain environments gain momentum," says Ganesh Vasudevan, Research Director, IDC Financial Insights Asia/Pacific.
Corporates are increasingly relying upon their bankers to help them with their working capital contingencies while supporting them in seizing the emerging opportunities. Under these circumstances, banks have the unique opportunity to respond to the corporates' growing need for real-time information flow, financial advice, and funding support.
"Collaboration is the order of the day, with corporates pursuing value and efficiency from their banks. Traditional brick-and-mortar businesses are increasingly moving to B2B sales online, and corporates expect their bankers to understand the workflow to provide value-added solutions like seamless counterparty onboarding, provide a credit assessment, and finalize the settlement terms without using the traditional invoicing and collection process," adds Vasudevan.
Some of the key corporate banking predictions that will impact the IT industry and both technology buyers and suppliers in India are:
#1 Predictive Liquidity Forecasting: COVID-19 forced CFO focus on liquidity. In response, 55% of corporate banks will invest in supporting predictive liquidity management and 60% will upgrade data and connectivity capabilities by 2024.
#4 Cloud-Based Corporate Banking: By 2024, 80% of trade finance and treasury workloads will be running as SaaS or on PaaS architectures.
#9 Open Credit Decisioning: By 2023, to counter the uncertainty of the pandemic, 60% of corporate banks will be revisiting credit scoring models and prioritizing an open data strategy to improve loan portfolio health.
These strategic predictions for the India market are presented in full in the following report: IDC FutureScape: Worldwide Corporate Banking 2021 Predictions — India Implications (# AP47238421).
Each year, IDC releases its Top Predictions through its IDC FutureScape reports to give a crystal ball view of what is ahead for the rapidly changing ICT industry. These predictions have been used to shape the strategies and business objectives of technology leaders and business executives in the next 1-5 years. For more information about the upcoming IDC FutureScape reports, please click HERE.
For more information about this report, please contact Ganesh Vasudevan gvasudevan@idc.com . For media queries, please contact Shivani Anand sanand@idc.com . You can also follow IDC India's Twitter and LinkedIn pages for regular updates.
The Big Shifts in Banking, Insurance, and Capital Markets of Asia/Pacific financial services institutions for 2021 will be one of the topics to be discussed at the 2021 IDC Asian Financial Services Congress. With the threat of COVID-19 still lingering in the world, the event will be held online in IDC Arena – our very own groundbreaking, intuitive, and data-driven content hub built for maximum engagement. Thought-leadership sessions for AFSC 2021 featuring IDC Financial Insights Asia/Pacific's analysts will be released starting March 24 – 26.
IDC Financial Insights will unveil its latest research on financial services and insurance industry and provide engaging discussions around Crisis and Recovery Analytics, The Regionalization of China's FinTech, Next-Generation Digital Core, and many more. Culminating the event will be the awarding of the Banker / Insurer / Challenger of the year in Asia/Pacific*. For more information on the upcoming 2021 Asian Financial Services Congress, visit http://www.idc.com/AFSC2021.
-- ENDS –
About IDC Financial Insights
IDC Financial Insights assists financial service businesses and IT leaders, as well as the suppliers who serve them, in making more effective technology decisions by providing accurate, timely, and insightful fact-based research and consulting services. Staffed by senior analysts with decades of industry experience, our global research analyzes and advises on business and technology issues facing the banking, insurance, and securities and investments industries. International Data Corporation (IDC) is the premier global provider of market intelligence, advisory services, and events for the information technology market. IDC is a subsidiary of IDG, the world's leading technology, media, research, and events company.
About IDC
International Data Corporation (IDC) is the premier global provider of market intelligence, advisory services, and events for the information technology, telecommunications, and consumer technology markets. With more than 1,100 analysts worldwide, IDC offers global, regional, and local expertise on technology and industry opportunities and trends in over 110 countries. IDC's analysis and insight helps IT professionals, business executives, and the investment community to make fact-based technology decisions and to achieve their key business objectives. Founded in 1964, IDC is a wholly owned subsidiary of International Data Group (IDG), the world's leading tech media, data, and marketing services company. To learn more about IDC, please visit www.idc.com. Follow IDC on Twitter at @IDC  and LinkedIn. Subscribe to the IDC Blog for industry news and insights: http://bit.ly/IDCBlog_Subscribe.
All product and company names may be trademarks or registered trademarks of their respective holders.
Coverage