Current:

IDC Reveals Key Asia/Pacific* IT & Business Services Predictions for 2021 and Beyond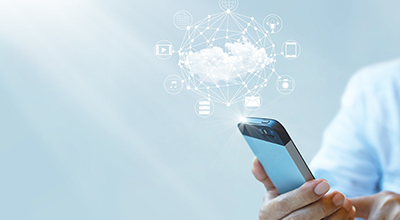 22 Feb 2021
IDC Reveals Key Asia/Pacific* IT & Business Services Predictions for 2021 and Beyond
SINGAPORE, February 23rd, 2021 – IDC has published the Asia/Pacific* contextualized worldwide services predictions for 2021 and beyond titled IDC FutureScape: Worldwide Services 2021 Predictions – Asia Pacific (excluding Japan) Implications. With multiple data sources (i.e. IDC COVID-19 wave survey and APEJ Enterprise Services Sourcing survey) indicating that the business sentiments in Asia/Pacific was much more positive and leading the recovery journey, leveraging technology to transition to the next normal has become the standard. Furthermore, the reliance on IT and Business service providers grows consistently.
"2020 was characterized by investment in business continuity and an acceleration on the execution on digital strategy for most of Asia/Pacific markets. Consequently, we saw the impact of the pandemic on services sourcing," says Linus Lai, Vice President for Software and Services Research at IDC Asia/Pacific.
Some of the key Services predictions that will impact the IT industry and both technology buyers and suppliers in Asia/Pacific* are:
Prediction #1: By 2025, 50% of organizations looking to drive revenue growth will only select vendors that can offer a portfolio of strategy, design, and technology services.
Prediction #2: By 2024, over 60% of firms will have utilized platform as a service (PaaS) as the primary application development platform to develop custom applications and drive DevOps maturity deeper through their application portfolios.
Among various technology topics like multi-cloud management, automation, use of PaaS and growing maturity of DevOps and agile development was particularly highlighted and discussed in Prediction #2. Rijo George Thomas, senior market analyst, the lead analyst for enterprise application services commented, "As enterprises in APeJ turned to new ways of working and serving customers remotely, application service providers were quick to help enterprises remain resilient during the pandemic disruptions. Although the challenges are expected remain in 2021, service providers are taking this opportunity to showcase their value proposition that goes beyond cost and labor arbitrage by pivoting to a business model that is centered around customer success, time to value, and experience transformation."
The COVID-19 pandemic really tests the resiliency of all organizations, including service providers themselves. Cathy Huang, Associate Research Director for Services and Security at IDC Asia/Pacific adds, "Over the years, many IT Service Providers may have sounded alike in their offerings, frameworks, and huge investments (platform, automation, and risk management), but the reality is that customer experience on the service delivery, quality, and support during the pandemic will set them apart." IDC predicts that by 2023, 70% of A2000 organizations will have incorporated service delivery resilience assessment and assurance into over 75% of their externally sourced business and IT services.
As the disruption brought about by the pandemic accelerates structural changes that were already underway, it infused a sense of urgency and reprioritization into the enterprise transformation agenda. IDC reveals that by 2024, over 90% of Organizations Will Implement Some Level of Automation Across Multiple Processes to Drive a Higher Level of Process Optimization and to Free Up Operational Cash. "Intelligent Automation has shot up the enterprise priority list as a mechanism not just to improve operational metrics, but as a mechanism to improve agility and resilience across the breadth of an enterprise's operation," says Pushkaraksh Shanbhag, Senior Research Manager and Lead Analyst for Asia/Pacific Analytics and Intelligent Automation Services research at IDC Asia/Pacific.
Clearly, 2020 emerged as an inflection point for many organizations in their digital transformation journey. IDC predicts that by 2022, just over 80% of organizations with more than 1,000 employees will accelerate their digital transformation (DX) projects (as 47% are accelerating now), making the remaining firms increasingly disadvantaged. James Sivalingam, Research Manager for IDC Asia/Pacific Services & Security ends, "Businesses are waking up to a new reality, where adoption of business models and operation processes anchored on strong digital strategies are no long a luxury reserved for a few, but a critical imperative for growth and existence in the coming years."
Each year, IDC releases its Top Predictions through its IDC FutureScape reports to give a crystal ball view of what is ahead for the rapidly changing ICT industry. These predictions have been used to shape the strategies and business objectives of technology leaders and business executives in the next 1-5 years. For more information about the upcoming IDC FutureScape reports, please click HERE.
The full listing of the top predictions for Asia/Pacific* IT Services are detailed in IDC FutureScape: Worldwide Services 2021 Predictions — Asia/Pacific (Excluding Japan) Implications. To know more about this document, please contact Cathy Huang at chuang@idc.com.
For sales inquiries on an IDC FutureScapes document, please contact your IDC account manager or Sheryl Fuertez at sfuertez@idc.com. For media inquiries, please contact Tessa Rago at trago@idc.com or Alvin Afuang at aafuang@idc.com.
*Note: Asia/Pacific excluding Japan
-Ends-
About IDC FutureScapes
IDC FutureScapes are used to shape IT strategy and planning for the enterprise by providing a basic framework for evaluating IT initiatives in terms of their value to business strategy now and in the foreseeable future. IDC's FutureScapes are comprised of a set of decision imperatives designed to identify a range of pending issues that CIOs and senior technology professionals will confront within the typical 3-year business planning cycle.
About IDC
International Data Corporation (IDC) is the premier global provider of market intelligence, advisory services, and events for the information technology, telecommunications, and consumer technology markets. With more than 1,100 analysts worldwide, IDC offers global, regional, and local expertise on technology and industry opportunities and trends in over 110 countries. IDC's analysis and insight helps IT professionals, business executives, and the investment community to make fact-based technology decisions and to achieve their key business objectives. Founded in 1964, IDC is a wholly-owned subsidiary of International Data Group (IDG), the world's leading tech media, data and marketing services company. To learn more about IDC, please visit www.idc.com. Follow IDC on Twitter at @IDC and LinkedIn. Subscribe to the IDC Blog for industry news and insights: http://bit.ly/IDCBlog_Subscribe.
Coverage