Current:

Three Australian projects shortlisted in IDC's Asia Pacific Smart Cities Awards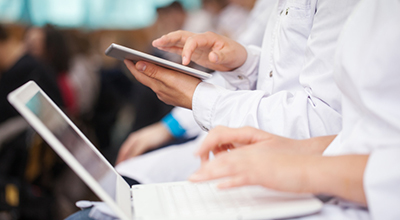 04 Mar 2021
Three Australian projects shortlisted in IDC's Asia Pacific Smart Cities Awards
SYDNEY, Australia, March 4, 2021 – IDC Asia Pacific today announced that three Australian projects have been shortlisted as finalists in the 2020 IDC Asia Pacific Smart Cities Awards. The annual awards highlight and acknowledge outstanding smart city initiatives in the Asia Pacific region and this year reached new heights receiving over 260 smart city initiatives from the public sector and technology suppliers from across the region, with only 70 of these projects being named as finalists across 14 functional eService Categories. The Awards are now in the public voting phase and voting for the deserving finalists will be open only until 17 March 2021 at www.idc.com/ap/smartcities.
The 2021 Australian projects feature within three categories. The Northern Melbourne Smart Cities LoRaWAN Network project implemented by the City of Whittlesea, Moreland City Council, Banyule City Council, Mitchell Shire Council and Nillumbik Shire Council is nominated in Administration. The City of Canning's Wharf Street Basin — A Next Gen Park project is nominated for Smart Buildings/Smart Tech Parks and Googong Smart Social Spaces by Peet Limited and Queanbeyan-Palerang Regional Council is nominated in the Urban Planning and Land Use category.
Tehmasp Parekh, Managing Director, IDC ANZ, says given the nature of the competition that Australian projects are up against across the Asia Pacific region, the results are especially impressive.
"It's an amazing achievement for Australia to have three projects that excel on the regional stage. Australia has consistently shined in the six years that these awards have been running."
Project Outlines
Northern Melbourne Smart Cities LoRaWAN Network - City of Whittlesea, Moreland City Council, Banyule City Council, Mitchell Shire Council and Nillumbik Shire Council
The Northern Melbourne Smart Cities LoRaWAN Network project has provided an IoT-based Smart Cities network to drive the first steps towards smart cities transformation for the cities of Whittlesea, Moreland, Banyule, Mitchell Shire Council and Nillumbik Shire through their respective Councils. The network is leveraging on a LoRaWAN network that enables integration of 5 different types of sensors to collect data on a wide variety of aspects of everyday life in the cities and allows Councils to monitor and improve the efficiency of services provided and support potential delivery of new services. The five sensor types deployed (People Counting, Air Quality and Environmental Factors Monitoring, Water Level Monitoring, Waste Management Collection and Asset Tracking) as part of this initial project are at the beginning and will prove the concept to the participating councils and communities. The network developed as part of this project is the key driver towards the future smart city transformation in Melbourne.
Wharf Street Basin — A Next Gen Park - City of Canning
The redevelopment of the Wharf Street detention basin in Canning City Centre, Western Australia, into a smart park provides opportunities for recreation and education within a piece of drainage infrastructure while delivering improvements to natural systems, opening-up previously inaccessible land. The primary function of the Wharf Street Basin is flood protection. The basin, which is part of the Water Corporation's drainage network, holds up to 18,000 m3 of stormwater to protect surrounding areas from flooding. The Next-Generation Community Park is designed to be a passive park that sits well within the city's parks and open spaces network. It will provide significant amenities to the proposed high-density development surrounding the site in the developing city centre.
Googong Smart Social Spaces - Peet Limited & Queanbeyan-Palerang Regional Council
The Googong Smart Community: Smart Suburbs Blueprint is a project that brings smart technology to new suburbs, leveraging smart technology to drive better outcomes, both during initial suburb development, and then as the suburb becomes a living community. The project, which utilizes IoT, WiFi, CCTV, network infrastructure, data management, smartphone apps, environmental sensors, and smart poles, offers improved resource efficiency, community health, urban amenity, safety, suburb design/delivery, and innovation. To scale up these outcomes, the project will also deliver an open-source Smart Suburbs Blueprint that other councils and developers can use to create new smart suburbs for Australia.
- Ends –
About the Smart City Asia Pacific Awards
IDC SCAPA was created to recognize the top smart city initiatives of public sector agencies that have excelled across the 14 Smart City functional eService categories. All finalists were selected using IDC's Smart City Development Index framework, a rigorous six-phase benchmarking process that involves input from various stakeholders, including the public. Public/citizen voting is the second phase of this framework and constitutes 25% in the judging criteria to determine the Best of the Best in 14 Smart City functional eService categories.
To learn more about IDC's Smart City research and advisory capabilities, please visit IDC Government Insights: Worldwide Smart Cities and Communities Strategies. IDC Government Insights has published its worldwide forecasts and strategic predictions, you may access the reports IDC FutureScape: Worldwide Smart Cities and Communities 2021 Predictions, IDC FutureScape: Worldwide National Government 2021 Predictions, and IDC FutureScape: Worldwide Education 2021 Predictions to learn more.
For more information about IDC Smart City Asia Pacific Awards, visit www.idc.com/ap/smartcities. For queries about the methodology used for the Smart Development Index, contact Gerald Wang at gwang@idc.com. For media inquiries, contact Yvonne Gill, y gill@idc.com         
About IDC Government Insights
IDC Government Insights assists government policy, program, and IT leaders, as well as the suppliers who serve them, in making more effective technology decisions by providing accurate, timely, and insightful fact-based research and consulting services. Staffed by senior analysts with decades of government and IT industry experience, our global research analyzes and advises on business and technology issues facing the Federal/Central and local/provincial Governments.
About IDC
International Data Corporation (IDC) is the premier global provider of market intelligence, advisory services, and events for the information technology, telecommunications, and consumer technology markets. With more than 1,100 analysts worldwide, IDC offers global, regional, and local expertise on technology and industry opportunities and trends in over 110 countries. IDC's analysis and insight helps IT professionals, business executives, and the investment community to make fact-based technology decisions and to achieve their key business objectives. Founded in 1964, IDC is a wholly-owned subsidiary of International Data Group (IDG), the world's leading tech media, data and marketing services company. To learn more about IDC, please visit www.idc.com. Follow IDC on Twitter at @IDC and LinkedIn. Subscribe to the IDC Blog for industry news and insights: http://bit.ly/IDCBlog_Subscribe
Coverage