Current:

Public Cloud Services Spending in Asia/Pacific* to Reach US$ 48.4 Billion by 2021, IDC Reports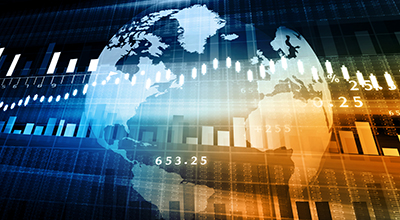 09 Mar 2021
Public Cloud Services Spending in Asia/Pacific* to Reach US$ 48.4 Billion by 2021, IDC Reports
SINGAPORE, March 10, 2021 – Organizations in Asia/Pacific* are adjusting to the new normal and reinventing themselves for both pandemic preparedness and competitiveness. As economic activities return to pre-COVID levels, majority of enterprises are building new technology enabled business models, with a focus to regain growth and have a technological edge over the competitors. Cloud has emerged as a core foundation of this renewed tech focus, leading to Asia/Pacific* public cloud services spending growth of over 38% to $36.4 billion in 2020, according to the latest update of the IDC Worldwide Public Cloud Services Spending Guide.
"Cloud services have addressed more than cost management challenges during the COVID-19 pandemic. Cloud services and technologies have been the basis for the rapid introduction of new digital services to support remote workers and online customers, and it's been the speed of implementation and low up-front costs that have enabled that," said Chris Morris, Vice President for APeJ Cloud & Partner Ecosystems research at IDC Asia/Pacific.
Cloud Infrastructure as a service (IaaS) is the top contributor to the overall public cloud spend in 2020, making around 48% of the overall spending – it is expected to remain the highest throughout the forecast. IaaS spending across compute, storage, and networking will remain steady throughout the forecast with compute taking the major share of spending followed by storage. Software as a Service (SaaS) is positioned as the second largest in terms of spending on cloud with a share of around 40%, followed by Platform as a service (PaaS) with a 11% share in 2020.
The majority share of SaaS spending is coming from enterprises spending on cloud hosted applications. Software Applications and System Infrastructure Software (SIS) are also contributing to SaaS spending. This is expected to further grow as enterprises leverage SaaS solutions that cover collaboration, productivity, and security to support remote working and innovations. PaaS spending will be led by Data Management Software, which will record a five-year CAGR of 41.2% during 2019-2024. IDC expects this trend to continue due to focus on business scalability, increased performance, security, and optimizing operations to create business resiliency and cap infrastructure costs.
"COVID-19 made us realize that no business is 100% invulnerable, however enterprises who were ahead on the digital transformation curve were able to sustain operations during the pandemic and recover well from the crisis than the laggards. During this time, cloud services became the underpinning technology, integrated with technologies such as DevOps, AI and BDA. Organizations were able to reimagine their business by continuously innovating and delivering to the end user" adds, Ashutosh Bisht, Senior Research Manager at IDC Asia/Pacific.
Concept of cloud reliability, scalability, availability, reduced Capex Spend, and most importantly security is driving enterprises in the region to migrate to public cloud services with a renewed enthusiasm. Professional Services (15% share), Banking and Discrete Manufacturing (around 10% share each) are the top three industries accounting to one third of the overall public cloud services spending throughout the forecast period of 2021-24. However, Construction (being the conventionally laggard) and Professional services (due to increased focus on external facing interactions and customer experience) will see the fastest growth in public cloud spending with a five-year CAGR of 39% and 35% respectively.
Very large businesses (more than 1000 employees) will account for 37.1%, medium-sized businesses (100-499 employees) will deliver around 30.2%, and finally large businesses (500-999 employees) with 20.8% will be the three segments that will account for the Asia/Pacific* total 2020 public cloud spending. Both small and medium size business show the fastest growth during the forecast period of around 34% in cloud investment as they were the hardest hit by pandemic and with the immediate need for business continuity, resiliency and growth.
On a geographical perspective, China will be the largest market for public cloud services in 2020 with its $19.4 billion spend that will account for about 53.4% of Asia/Pacific* total. Openness of enterprises to adopt cloud technology supplemented by government initiatives and presence of home-grown cloud service providers is boosting the adoption. Australia ($5.2 billion) and India ($3.5 billion) will be in second and third place respectively in terms of cloud spending in the region driven by fast adoption across enterprises and presence of major global cloud providers of this technology in the region.
The IDC Worldwide Public Cloud Services Spending Guide quantifies public cloud computing purchases by cloud type for 20 industries and five company sizes across eight regions and 47 countries. Unlike any other research in the industry, the comprehensive spending guide was designed to help IT decision makers to clearly understand the industry-specific scope and direction of public cloud services spending today and over the next five years.
For media queries, please contact Alvin Afuang at aafuang@idc.com or Charles Tamayo at cjtamayo@idc.com.
*Note: Asia/Pacific excluding Japan
-Ends-
About IDC Spending Guides
IDC's Spending Guides provide a granular view of key technology markets from a regional, vertical industry, use case, buyer, and technology perspective. The spending guides are delivered via pivot table format or custom query tool, allowing the user to easily extract meaningful information about each market by viewing data trends and relationships.
For more information about IDC's Spending Guides, please contact Monika Kumar at mkumar@idc.com.
About IDC
International Data Corporation (IDC) is the premier global provider of market intelligence, advisory services, and events for the information technology, telecommunications, and consumer technology markets. With more than 1,100 analysts worldwide, IDC offers global, regional, and local expertise on technology and industry opportunities and trends in over 110 countries. IDC's analysis and insight helps IT professionals, business executives, and the investment community to make fact-based technology decisions and to achieve their key business objectives. Founded in 1964, IDC is a wholly-owned subsidiary of International Data Group (IDG), the world's leading tech media, data and marketing services company. To learn more about IDC, please visit www.idc.com. Follow IDC on Twitter at @IDC  and LinkedIn. Subscribe to the IDC Blog for industry news and insights: http://bit.ly/IDCBlog_Subscribe.
Coverage