Current:

Stay-At-Home Demand Drove Notebook PCs to 12.4% Growth in Asia/Pacific* in 2020, says IDC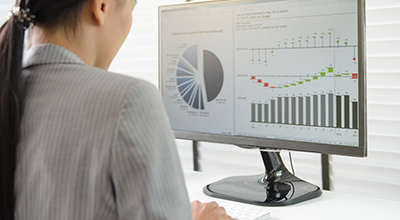 15 Mar 2021
Stay-At-Home Demand Drove Notebook PCs to 12.4% Growth in Asia/Pacific* in 2020, says IDC
SINGAPORE, March 16, 2021 – The traditional PC market (Desktops, Notebooks, and Workstations) in the Asia/Pacific (including Japan) region posted a 0.3% year-over-year (YoY) increase in 2020 reaching 103.8M units, according to the International Data Corporation (IDC) Quarterly Personal Computing Devices Tracker, Q4 2020. PC shipments are expected to grow by 8% in 2021, as strong demand continues while supply shortages are expected to ease, leading to inventory replenishment.
Asia/Pacific (including Japan) Traditional PC Market, Top 5 Company Shipments, Market Share, and YoY Growth, 2020 (shipments are in thousands of units)

Company

2020 Shipments

2020 Market Share

2019 Shipments

2019 Market Share

YoY Growth

1. Lenovo

32,002

30.8%

31,246

30.2%

2.4%

2. HP Inc

14,733

14.2%

15,369

14.8%

-4.1%

3. Dell Technologies

13,814

13.3%

14,574

14.1%

-5.2%

4. ASUS

7,259

7.0%

7,631

7.4%

-4.9%

5. Acer Group

6,090

5.9%

5,867

5.7%

3.8%

Others

29,912

28.8%

28,823

27.8%

3.8%

Total

103,810

100.0%

103,510

100.0%

0.3%

Source: IDC Quarterly Personal Computing Device Tracker, 2020Q4

Note: All figures are rounded off
"A PC has become a necessity during the pandemic. While the demand was strong, constraints on LCD panels and integrated circuits affected PC shipments across the world. The negative impact was felt also in the Asia/Pacific* region, leaving orders unfulfilled," says Jennifer Kwan, Market Analyst for Client Devices research at IDC Asia/Pacific.
The market ended almost flat compared with 2019, but it was a big win for notebooks. Notebook shipments grew by 12.4% and reached 65.8M units in 2020, with strong demand fueled by work-from-home and online learning amid the COVID-19 pandemic. Desktops, on the other hand, recorded a 15.6% decline as businesses shifted their purchases to notebooks to cater for the remote working needs of their employees during the lockdowns.
2020 Top 5 PC Company Highlights:
Lenovo led the overall PC market in Asia/Pacific* in 2020, with 30.8% market share and shipment growth of 2.4% YoY. The vendor reached an impressive YoY growth of 19.5% in the consumer market, but shipments for the commercial segment declined due to significant drop in demand for desktops. The SMB and education sectors drove Lenovo's increase in commercial notebook sales in 2020.
HP Inc. maintained the second position, with market share of 14.2% and a decline of 4.1% YoY. The vendor suffered from a significant drop in desktop demand, as well as supply shortages. HP's performance was strong in the education market, boosted by the GIGA project in Japan.
Dell Technologies ranked third, with a market share of 13.3% and a YoY decline of -5.2%. The vendor benefited from large education shipments in Japan, as well as strong growth in the consumer market in India.
ASUS recorded a YoY decline of -4.9%. It posted an 8.6% growth YoY in the commercial segment, driven by the participation in the GIGA education project in Japan. However, ASUS suffered significant declines in key consumer markets in the region: China and Indonesia, where supply shortages inhibited its PC shipments.
Acer Group grew by 3.8% YoY. Strong growth in consumer shipments in China, as well as participation in Japan's GIGA education project helped Acer gain market share in the region.
Consumer shipments grew by 9.2% YoY in 2020, totaling 49.7M units. Almost all countries across the Asia/Pacific* region recorded growth in consumer notebooks, except Indonesia, Thailand, Vietnam, and Bangladesh where supply shortages were particularly severe, with PC vendors prioritizing sales of higher-end devices in countries with higher sales margins.
The education segment was the major growth contributor to 2020 PC shipments. Sizeable education projects were rolled out in several countries in the region, including 3.6M notebooks for the GIGA project in Japan and deployments in Indonesia and the Philippines. In the private sector, shipments in the SMB and enterprise segments declined, but notebook sales increased, fueled by remote working and business continuity requirements.
The consumer and education segments will remain the key drivers behind the growth in the PC market in Asia/Pacific* in 2021. Households are likely to continue to spend their budgets on technology in absence of international travel or other forms of entertainment. In addition, demand will be generated by first time buyers in emerging markets, as well as an increase in PC penetration rates as more consumers require PCs for work from home or online learning. The market is also expected to see ongoing education projects, as governments continue to invest in hybrid learning environments.
Although supply constraints remain a big concern, IDC expects shortages to ease by the middle of 2021, as the global backlog begins to clear. This should lead to inventory replenishment in the channels.
"Despite the COVID-19 vaccination programs under way, many restrictions are likely to persist throughout the year, which is expected to continue to drive spending on technology from both businesses and consumers," ends Maciek Gornicki, Senior Research Manager for Client Devices research at IDC Asia/Pacific.
To know more about the IDC Worldwide Quarterly Personal Computing Device Tracker, please contact Maciek Gornicki at mgornicki@idc.com or Jennifer Kwan at jkwan@idc.com. For media queries, please contact Theresa Rago at trago@idc.com or Alvin Afuang at aafuang@idc.com.
*Note: Asia/Pacific including Japan
-Ends-
About IDC Trackers
IDC Tracker products provide accurate and timely market size, vendor share, and forecasts for hundreds of technology markets from more than 100 countries around the globe. Using proprietary tools and research processes, IDC's Trackers are updated on a semiannual, quarterly, and monthly basis. Tracker results are delivered to clients in user-friendly excel deliverables and online query tools.
About IDC
International Data Corporation (IDC) is the premier global provider of market intelligence, advisory services, and events for the information technology, telecommunications, and consumer technology markets. With more than 1,100 analysts worldwide, IDC offers global, regional, and local expertise on technology and industry opportunities and trends in over 110 countries. IDC's analysis and insight helps IT professionals, business executives, and the investment community to make fact-based technology decisions and to achieve their key business objectives. Founded in 1964, IDC is a wholly-owned subsidiary of International Data Group (IDG), the world's leading tech media, data and marketing services company. To learn more about IDC, please visit www.idc.com. Follow IDC on Twitter at @IDC and LinkedIn. Subscribe to the IDC Blog for industry news and insights: http://bit.ly/IDCBlog_Subscribe.
Coverage