Current:

As Innovation and Digital Transformation Becomes a New Requisite, ICT Spending in India is Expected to Grow at 10% in 2021, Reports IDC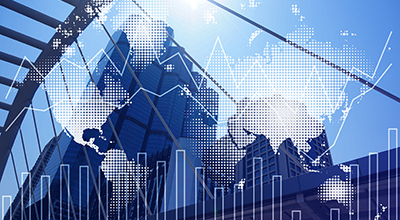 16 Mar 2021
As Innovation and Digital Transformation Becomes a New Requisite, ICT Spending in India is Expected to Grow at 10% in 2021, Reports IDC
NEW DELHI, March 16, 2021 – Enterprises' focus during the current pandemic to ensure future growth, innovation, and resilience is helping to revive Indian ICT spend to a strong positive outlook in 2021. International Data Corporation (IDC) forecasts India's ICT Spending to grow by over 10% to reach $91 billion in 2021 and expected to reach $111 billion by 2024, according to the latest release of Worldwide ICT Spending Guide Industry and Company Size.
The revival of economic activities across India together with growing consumer demand played a key role in expediting this growth. The accelerated push towards going digital was due to a change in focus of enterprises, be it their business model, or to create digital products and services and deliver digital-first experience. Major industries have reached operations at optimal levels as demand picked up owing to an improved supply throughout the end of last year and into 2021.
"Various initiatives by Indian government such as recent production led incentives (PLI), infrastructure modernization to remove bottlenecks in the supply chain, Atmanirbhar Bharat, Make in India and others to make enterprises competitive. To achieve this, technology-led investment towards digital transformation is inevitable," said Ashutosh Bisht, Senior Research Manager, IDC. "Providing an alternate to China as the global manufacturing hub will also step-up India's position in the global arena," he added.
With respect to industry verticals, Education is expected to show the highest bounce back in 2021 owing to a continued focus on a hybrid operating model. Private schools and professional certification courses are changing the methods of learning due to the pandemic as demand for specialized skills is on the rise. This is supported by the adoption of e-Learning solutions and e-Certifications provided by many organizations and institutions. Personal and Consumer Services has been at the forefront as lockdown started to lift by end of 2020. Changing the way for a consumer to avail services has quickly created more opportunities for spending on technology since new rules and regulations make it important to avoid a rise in infection rates.
"A digital transformation is on the horizon for all industries across India. This has changed how traditionally hardware has been purchased, services that are opted for, and software developed to help in everyday activity across all industries. The interaction between these three will supplement each other to reinforce future growth," says Mario Allen, Senior Market Analyst for IT Spending Group APeJC, IDC.
The banking and telecommunications industry contributes the highest, around 14% of the overall ICT Spend in 2021. The banking sector is expected to grow at 7.8% in 2021 and is mainly driven by increased ICT investments in redesigned customer experience (CX), business continuity, and cybersecurity. Spend in the telecommunication industry is expected to grow at 9.1% in 2021 as India continues to be a hub for innovation and operators, even though cost-constrained, will focus on bringing in cost transformations in operations.
Very Large Business (1000+ employees) continues to hold the largest market throughout the forecast. It contributes to almost half of the ICT Spending excluding the consumer segment, as it's easier for large businesses to re-allocate budgets from planned activities to crisis response-related IT projects for stable operations. SMB segment will be focusing on remote training, secure connectivity, and virtual workspaces as their top priority will be to attain resiliency of operations. However, investments in customer engagements (self-servicing, online engagements) and new digital offerings for both products and services are expected to be the outlook for all company sizes post-2020.
The Worldwide Semiannual ICT Spending Guide Industry and Company Size is IDC's flagship all-in-one data product capturing IT spending across more than 100 technology categories and 53 countries. This IDC Spending Guide will provide a granular view of the market for IT spending from a country, industry, company size, and technology perspective. This comprehensive database delivered via pivot table format or IDC's custom query tool allows the user to easily extract meaningful information about various technology markets and industries by viewing data trends, relationships, and making data comparisons across more than 3 million data points. For more information on IDC Worldwide ICT Spending Guide, please contact Ashutosh Bisht at abisht@idc.com.
-Ends-
For more information about IDC's products and research services, please contact Shivani Anand at sanand@idc.com . You can also follow IDC India's Twitter and LinkedIn pages for regular updates.
About IDC
International Data Corporation (IDC) is the premier global provider of market intelligence, advisory services, and events for the information technology, telecommunications, and consumer technology markets. With more than 1,100 analysts worldwide, IDC offers global, regional, and local expertise on technology and industry opportunities and trends in over 110 countries. IDC's analysis and insight helps IT professionals, business executives, and the investment community to make fact-based technology decisions and to achieve their key business objectives. Founded in 1964, IDC is a wholly-owned subsidiary of International Data Group (IDG), the world's leading tech media, data and marketing services company. To learn more about IDC, please visit www.idc.com. Follow IDC on Twitter at @IDC and LinkedIn. Subscribe to the IDC Blog for industry news and insights: http://bit.ly/IDCBlog_Subscribe.
Coverage