Current:

IDC Reveals Predictions for Enabling Resilient and Customer Centric Operations for Asia/Pacific* in 2021 and Beyond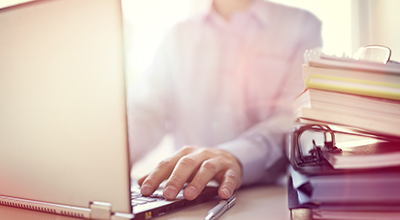 16 Mar 2021
IDC Reveals Predictions for Enabling Resilient and Customer Centric Operations for Asia/Pacific* in 2021 and Beyond
SINGAPORE, March 17, 2021 – COVID-19 has thrust forward the importance of operations as a C-level priority, as business continuity, remote operations management, and resiliency have become critical survival issues in the New Normal. Looking into 2021, the issue now will become how to enable agile and resilient operations that can respond rapidly as global economies emerge from the pandemic. IDC has published the document IDC FutureScape: Worldwide Future of Operations 2021 Predictions — Asia/Pacific (Excluding Japan) Implications that contextualizes Future of Operations predictions for 2021 and Beyond.
"Critical here is the ability of production, supply chain, customer channels and product design functions to be more tightly coupled in delivering to the increasingly personalized demands of customers and markets" says Emilie Ditton, Associate Vice President for Energy and Manufacturing Insights at IDC Asia/Pacific.
Leading organizations are already building capabilities within operations which allow them to take advantage of the accelerating volumes of data generated by equipment, processes, and people within operations – these capabilities will be critical to competitive advantage going forward. The transformation of operations is all about the capability to manage resilient and very often real time decision making across complex problems, and a spaghetti of siloed and overlapping applications. This means building capabilities that bring together IT, enterprise architecture, and data capabilities with operations subject matter expertise (e.g. scheduling, asset operations, supply chain), and armed with the insight to reshape operational approaches for greater agility and flexibility.
IDC refers to this new group as digital engineering – and it is through enabling the right mix of digital engineering capabilities for the organization that the business will be able to deliver innovation taking advantage of industrial IoT, edge computing, AI, cloud-based platforms, and analytics to support the development of resilient operational strategies able to respond to market demands on an integrated basis with other critical parts of the business.
Some of the key Future of Operations predictions that will impact operations leaders and technology buyers and suppliers in Asia/Pacific* are:
Prediction 3: By 2024, to support autonomous operations organizations will have increase their investments in data governance, Digital Engineering organizations, and digital operations by 40%.
Prediction 5: By 2024, 50% of A2000 companies that have failed to develop digital engineering capabilities in operations will be unable to take advantage of remote monitoring managed services.
Prediction 8: The number of new operational processes deployed on edge infrastructure will grow from less than 10% today to over 60% in 2024 as digital engineering accelerates IT/OT convergence.
IDC's Future of Operations FutureScape highlights the challenges that operations functions face in shifting to build and take advantage of a connected, intelligent, and automated environment. Operations functions still tend to deliver inflexible operational strategies aimed at reducing costs and delivering efficiency, rather than enabling production and supply chain capabilities that are insight based and able to adaptively respond to change – whether that be internal to the business, or externally from the market or demands from individual customers.
Each year, IDC releases its Top Predictions through its IDC FutureScape reports to give a crystal ball view of what lies ahead for the rapidly changing ICT industry. These predictions are used to shape the strategies and business objectives of technology leaders and business executives in the next 1-5 years. For more information about the upcoming IDC FutureScape reports, please click HERE.
The full set of Future of Operations predictions for Asia/Pacific* are found in the document IDC FutureScape: Worldwide Future of Operations 2021 Predictions — Asia/Pacific (Excluding Japan) Implications. To know more about this document, please contact Emilie Ditton at editton@idc.com.
If you are interested to learn more about IDC predictions around the 9 CEO agenda topics, tune in to the #AskIDC First Take on the Future series. This series centers around IDC's predictions on the Future of Operations, Trust, Intelligence, Work, Digital Innovation, Customers and Consumers, Digital Infrastructure, Connectedness, and Industry Ecosystems. To access this webinar series, visit www.idcarena.com/askidc-futurescape-2021.
For sales inquiries on an IDC FutureScape document, please contact Tessa Rago at trago@idc.com or Sheryl Fuertez at sfuertez@idc.com. For media inquiries, please contact or Alvin Afuang at aafuang@idc.com or Charles Tamayo at cjtamayo@idc.com.
*Note: Asia/Pacific excluding Japan
-Ends-
About IDC FutureScape
IDC FutureScape are used to shape IT strategy and planning for the enterprise by providing a basic framework for evaluating IT initiatives in terms of their value to business strategy now and in the foreseeable future. IDC's FutureScape are comprised of a set of decision imperatives designed to identify a range of pending issues that CIOs and senior technology professionals will confront within the typical 3-year business planning cycle.
About IDC
International Data Corporation (IDC) is the premier global provider of market intelligence, advisory services, and events for the information technology, telecommunications, and consumer technology markets. With more than 1,100 analysts worldwide, IDC offers global, regional, and local expertise on technology and industry opportunities and trends in over 110 countries. IDC's analysis and insight helps IT professionals, business executives, and the investment community to make fact-based technology decisions and to achieve their key business objectives. Founded in 1964, IDC is a wholly-owned subsidiary of International Data Group (IDG), the world's leading tech media, data and marketing services company. To learn more about IDC, please visit www.idc.com. Follow IDC on Twitter at @IDC  and LinkedIn. Subscribe to the IDC Blog for industry news and insights: http://bit.ly/IDCBlog_Subscribe.
Coverage