Current:

IDC Reveals Predictions for Supporting Sustainable and Resilient Supply Chains for Asia/Pacific* in 2021 and Beyond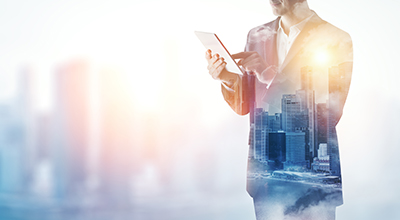 18 Mar 2021
IDC Reveals Predictions for Supporting Sustainable and Resilient Supply Chains for Asia/Pacific* in 2021 and Beyond
SINGAPORE, March 19, 2021 – The last 12 months has shown the impact that supply chain disruption can have on personal and professional lives across the Asia/Pacific* region. COVID-19 has presented sharp chain challenges for many supply chain participants, highlighting the requirement for continued emphasis on business efficiency, visibility, agility, and integration between supply chain partners. IDC Manufacturing Insights has published the document IDC FutureScape: Worldwide Supply Chain 2021 Predictions — Asia/Pacific (Excluding Japan) Implications to provide manufacturers and their ecosystem partners context for supply chain technology use to address this impact for 2021 and Beyond.
"While disruption and resiliency are the current favorite buzzwords, these have been the priorities of forward-thinking organizations and integral to IDC research for several years. Digital transformation continues to accelerate in the supply chain as companies realize the benefits of visibility and agility through data-driven operations. Information has become more important than inventory," says Stephanie Krishnan, Research Director for Manufacturing Insights at IDC Asia/Pacific.
While traditionally viewed as a functional cost-center, leading organizations recognize that the supply chain is central to their success. Manufacturers have taken severe blows due to lack of "tier-n" supplier visibility upstream, erratic demand variability downstream, transportation volatility, and the inability to be flexible when disruptions occur. Key to boosting visibility and agility in the supply chain is the ability to derive value from supply chain data and facilitate actionability in real- or near-real-time – IDC refers to this as the "thinking supply chain." As part of this, the emphasis on cloud, data, IoT, and artificial intelligence continues for technology investments in bolstering supply chain capabilities.
Some of the key Supply Chain predictions that will impact manufacturing and supply chains leaders and technology buyers and suppliers in Asia/Pacific* are:
Prediction 1: By the end of 2021, 60% of all manufacturing supply chains will have invested in the technology and business processes necessary for true resiliency, resulting in productivity improvements of 25%.
Prediction 2: Facing increased disruption, manufacturers will digitally transform and accelerate sustainable innovation to improve supply chain operations from concept to commerce, increasing revenue by 20% in 2025.
Prediction 7: By 2023, 30% of Asian enterprises will ship freight using an independent, SaaS-enabled marketplace platform, resulting in improved efficiencies in load matching and reduced shipping costs.
COVID-19 has focused organizations on overall supply chain visibility and driven necessary transformation. IDC's 2020 Supply Chain survey saw sustainability rise as a focus for supply chain risk mitigation. In a recent analysis, IDC has found that manufacturers that combine digital transformation with sustainability efforts have higher revenue and profitability levels than their counterparts. COVID-19 has refocused the world on the scarcity of resources. Organizations that address the environment and close the loop on manufacturing process waste and invest in sustainable product life cycles will be viewed positively by customers and investors alike.
IDC's Supply Chain FutureScape addresses the breadth of the domain of supply chain management. The use of technology in manufacturing postponement and network strategies, supplier management, freight networks, supply chain orchestration, procurement, collaborative network ecosystems, finance, and inventory, are highlighted, emphasizing the need for data-driven capabilities throughout all the functions within the supply chain. The digital transformation of the supply chain provides a competitive advantage to all organizations within the ecosystem and supports the current need to deliver while providing a foundation for future business models. The full set of supply chain predictions for Asia/Pacific are found in the document IDC FutureScape: Worldwide Supply Chain 2021 Predictions — Asia/Pacific (Excluding Japan) Implications. To know more about this report, please contact Stephanie Krishnan at stkrishnan@idc.com or Sampath Kumar Venkataswamy at svenkataswamy@idc.com.
Each year, IDC releases its Top Predictions through its IDC FutureScape reports to give a crystal ball view of what lies ahead for the rapidly changing ICT industry. These predictions are used to shape the strategies and business objectives of technology leaders and business executives in the next 1-5 years. For more information about the upcoming IDC FutureScape reports, please click HERE.
For sales inquiries on an IDC FutureScape document, please contact Tessa Rago at trago@idc.com or Sheryl Fuertez at sfuertez@idc.com. For media inquiries, please contact or Alvin Afuang at aafuang@idc.com or Charles Tamayo at cjtamayo@idc.com.
*Note: Asia/Pacific excluding Japan
-Ends-
About IDC FutureScape
IDC FutureScape are used to shape IT strategy and planning for the enterprise by providing a basic framework for evaluating IT initiatives in terms of their value to business strategy now and in the foreseeable future. IDC's FutureScape are comprised of a set of decision imperatives designed to identify a range of pending issues that CIOs and senior technology professionals will confront within the typical 3-year business planning cycle.
About IDC
International Data Corporation (IDC) is the premier global provider of market intelligence, advisory services, and events for the information technology, telecommunications, and consumer technology markets. With more than 1,100 analysts worldwide, IDC offers global, regional, and local expertise on technology and industry opportunities and trends in over 110 countries. IDC's analysis and insight helps IT professionals, business executives, and the investment community to make fact-based technology decisions and to achieve their key business objectives. Founded in 1964, IDC is a wholly-owned subsidiary of International Data Group (IDG), the world's leading tech media, data and marketing services company. To learn more about IDC, please visit www.idc.com. Follow IDC on Twitter at @IDC  and LinkedIn. Subscribe to the IDC Blog for industry news and insights: http://bit.ly/IDCBlog_Subscribe.
Coverage