Current:

Lifting of Semi Lockdown Helped Indonesia Home/Office Printer Market to Recover in 2020Q4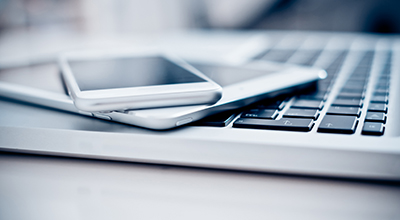 30 Mar 2021
Lifting of Semi Lockdown Helped Indonesia Home/Office Printer Market to Recover in 2020Q4
INDONESIA, March 31, 2021 - According to the IDC Worldwide Quarterly Hardcopy Peripherals Tracker, Indonesia's overall home/office printer market, including Inkjet, Laser and SDM, showed QoQ growth of 13.2% and a decline of 33.7% YoY. Most shipments improved from June 2020, after the Government allowed IT malls and offices to re-open. Although they were only allowed to operate in a limited capacity, it still helped the shipment to continuously recover. Despite strong recovery in second half of 2020, total shipments for full year 2020 declined by 40.0%.
"The shipment in the first half of 2020 was impacted by the pandemic, as printing demand declined across all commercial segments except the essential services, which were allowed to operate during the lockdown. As a result, the home/office printer shipments declined. April and May were the hardest time because of the lockdown period, offices and IT malls were required to close and at the same time, channel partners and enterprises had to provide Hari Raya allowance. Therefore, channel partners and enterprises had to postpone their spending especially for printer," says Ngayomi Rino Rivaldi, Market Analyst for IPDS at IDC Indonesia
"The second half of 2020 had a better condition which affected printer shipment positively. The shipment had improved after more economic activities were allowed but with a strict protocol. This helped the demand for printers to recover and channel partners become more confident to start stocking more units. As Indonesia's printer market is still mainly driven by offline distribution, therefore re-opening of IT malls helped the market to recover," added Rino.
The COVID-19 pandemic has impacted almost every sector of the economy causing Indonesia to record a negative GDP for 2020. The printer market is one of the IT products that had equally experienced a negative impact. Due to low purchasing power, consumer demand for printers did not rise as high as other primary devices although working from home is becoming a trend. Government and large corporate projects were postponed resulting in a lower shipment in 2020Q4 compared to 2019Q4.
Overall Office Market (Inkjet,Laser and SDM):
Top 3 Home/Office Printer Brand Highlights:
Epson remained the market leader in the overall Indonesia 2020 home/office printer market with a market share of 55.5% but shipments declined by 33.1% YoY in 2020. Although there was a recovery, Epson faced shortage issues due to limited production capacity and shortage of containers, and thus there was a YoY decline of 30.8% in 2020Q4. Most shipments continued to be from ink tank models, which they keep pushing into both home and office segment. Following working/school from home, spending on Ink tank models was weaker but later they managed to improve shipments for ink tank printers after offices reopen.
Canon took 2nd position in the overall 2020 home/office market with 24.6% of the market share but shipments declined by 55.4% in 2020, which was higher than the total market decline. In 2020Q4, Canon recorded a decline of 58.0% YoY also due to stock issues. Most Canon's shipments were for inkjet consumer models which declined in both full year 2020 and 2020Q4. Working from home and school from home had contributed to their inkjet shipments in 2020 but still couldn't reach pre-COVID level. In the total laser segment (including Copier-based MFP), shipment recorded a decline as well. Laser high-end models were very much impacted due to delayed projects from government and financial services because of the pandemic and entry level laser models were impacted due to low spending from SMB segment.
HP maintained the 3rd position in overall 2020 home/office printer market, capturing 14.7% of market share. Although total shipments in 2020 declined due to shortage of stocks and weaker consumer demand, HP's shipments grew by 32.9% YoY in 2020Q4, across inkjet and laser. Majority of this recovery was from from ink cartridge models, as stocks situation gradually improved across countries. In the total laser segment (including Copier-based MFP), HP remained the market leader with a gradual recovery in the shipments in the last two quarters, with the recovery in the marekt demand across segment and reopening of offline channel.
IDC Indonesia Market Outlook:
"For 2021, it is expected that the home/office printer market will experience a recovery as the government will only apply sub-district lockdowns to avoid negative impact on the businesses. Meanwhile in the long term outlook, as pandemic accelerated digitization, this will impact document workflow to be more digitally systemized which will result in less document printing, following a slight decline in print volume across most segments. The digital era will encourage printer not only as a print device but will be part of a connected ecosystem, embedded with more advanced technological features and solutions," says Ngayomi Rino Rivaldi.
"As there are still some supply chain issues, vendors will be priortizing their shipment allocations to each country over next few quarters but situation is expeted to stabilize later in the year. Among the six ASEAN countries, Indonesia market is expected to show one of the strongest recovery in the coming few years, which would be mainly driven by the commercial segment, as many pending/delayed projects will be rolled out and SMB spending too will see a rebound," ends Mohit Raizada, Research Manager at IDC ASEAN.
For more information about IDC's tracker products and research services, please contact Ngayomi Rino Rivaldi at rrivaldi@idc.com. For media inquiries, please contact Jane Yap at jqyap@idc.com.
-Ends-
About IDC Trackers  
IDC Tracker   products provide accurate and timely market size, vendor share, and forecasts for hundreds of technology markets from more than 100 countries around the globe. Using proprietary tools and research processes, IDC's Trackers are updated on a semi-annual, quarterly, and monthly basis. Tracker results are delivered to clients in user-friendly excel deliverables and online query tools.
About IDC 
International Data Corporation (IDC) is the premier global provider of market intelligence, advisory services, and events for the information technology, telecommunications, and consumer technology markets. With more than 1,100 analysts worldwide, IDC offers global, regional, and local expertise on technology and industry opportunities and trends in over 110 countries. IDC's analysis and insight helps IT professionals, business executives, and the investment community to make fact-based technology decisions and to achieve their key business objectives. Founded in 1964, IDC is a wholly-owned subsidiary of International Data Group (IDG), the world's leading tech media, data and marketing services company. To learn more about IDC, please visit www.idc.com. Follow IDC on Twitter at @IDC   and LinkedIn. Subscribe to the IDC Blog for industry news and insights: http://bit.ly/IDCBlog_Subscribe  
Coverage