Current:

New IDC Benchmark Reveals 42% of Asia/Pacific* Enterprises Deploying Artificial Intelligence Only Use it in Isolated Projects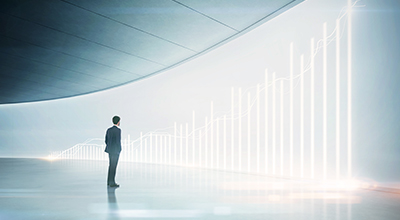 07 Apr 2021
New IDC Benchmark Reveals 42% of Asia/Pacific* Enterprises Deploying Artificial Intelligence Only Use it in Isolated Projects
SINGAPORE, April 7th, 2021 – AI is fast becoming the focal point for many organizations. With an increasing number of enterprises reaching the later stages of their digital transformation (DX) initiatives, they are looking to extract more value from their data in order to help employees increase efficiency, augment decision making, and generate data-driven revenue. IDC has published the document IDC MaturityScape Benchmark: Artificial Intelligence in Asia/Pacific (Excluding Japan), 2021 that presents the key findings and provides an updated benchmark for organizations to understand the overall AI maturity levels within the region.
Figure 1: IDC MaturityScape Benchmark: Artificial Intelligence – Maturity Distribution Across the Stages
"As Asia/Pacific organizations prioritize digital acceleration and resilience, AI has become a core capability. However, to realize these priorities, business leaders need a clear understanding of the maturity of their AI capabilities and their gaps relative to their peers," says Dr. Chris Marshall, Associate Vice President for AI and big data and analytics (BDA) practice at IDC Asia/Pacific.
Some key findings of this benchmark study include:
In Asia/Pacific, 52% of organizations that have invested in AI are still in the earlier maturity stages, in which AI is used in silos by select individuals/groups or for isolated projects. More so, these organizations have no formal strategy/coordination and/or such strategies are only limited to specific projects.
China leads the pack on a broad front, with many companies maturing steadily. However, one should look at Australia and New Zealand (ANZ) organizations to find best practices.
Banking, financial services, and insurance (BFSI) organizations lead the way in AI maturity. In contrast, organizations in public services have the biggest room for improvement.
The global COVID-19 pandemic has spurred the use of digital technologies to make organizations more resilient. Through the results from the survey, IDC summarizes the best practices that can be used as a guide to help organizations improve their current levels of AI maturity. A more detailed breakdown of the survey findings and results can be found in the document IDC MaturityScape Benchmark: Artificial Intelligence in Asia/Pacific (Excluding Japan), 2021. To know more about this document, please contact Dr. Chris Marshall at cmarshall@idc.com.
For sales inquiries on an IDC Asia/Pacific's AI and big data and analytics (BDA) practice, please contact your IDC account manager or Sheryl Fuertez at sfuertez@idc.com. For media inquiries, please contact Tessa Rago at trago@idc.com or Alvin Afuang at aafuang@idc.com.
Note: *excluding Japan
**All organizations surveyed had already deployed artificial intelligence solutions.
-Ends-
About IDC
International Data Corporation (IDC) is the premier global provider of market intelligence, advisory services, and events for the information technology, telecommunications, and consumer technology markets. With more than 1,100 analysts worldwide, IDC offers global, regional, and local expertise on technology and industry opportunities and trends in over 110 countries. IDC's analysis and insight helps IT professionals, business executives, and the investment community to make fact-based technology decisions and to achieve their key business objectives. Founded in 1964, IDC is a wholly-owned subsidiary of International Data Group (IDG), the world's leading tech media, data and marketing services company. To learn more about IDC, please visit www.idc.com. Follow IDC on Twitter at @IDC  and LinkedIn. Subscribe to the IDC Blog for industry news and insights: http://bit.ly/IDCBlog_Subscribe.
Coverage