Current:

Asia/Pacific* 2021 ICT Spending to Grow by 4.9% Driven by Personal & Consumer Services, Construction, and Retail Industry: IDC Reports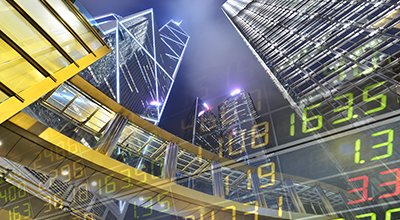 12 Apr 2021
Asia/Pacific* 2021 ICT Spending to Grow by 4.9% Driven by Personal & Consumer Services, Construction, and Retail Industry: IDC Reports
SINGAPORE, April 13, 2021 – The pandemic has been a driving factor in accelerating the rate of digital adoption and stirring up the consumer offerings – both of which has helped ICT Spending to show a positive outlook in 2021. According to the latest release of Worldwide ICT Spending Guide Industry and Company Size, IDC forecasts Asia/Pacific* ICT Spending to grow by over 4.9%, to reach $924 billion in 2021 and expected to reach $1 trillion by 2024.
The lifting of lockdowns across the region has helped increase consumer demand. As vaccines begin to be rolled out in the first half for some countries, and the rest by the second half of the year, revival of economic activities takes center stage. Faster adoption within business towards an accelerated digital journey clubbed with improvements in offerings are helping to boost technology spending. Furthermore, Supply chains are gradually improving across all countries within the region allowing a boost in production and supply to the global market.
"Government bodies within the region have launched various initiatives to revive the economy, indirectly allowing enterprises to allocate budgets to improve both product offerings and digital adoption," says Mario Allen Clement, Senior Market Analyst for IDC IT Spending Guides, Customer Insights & Analysis.
Personal and Consumer Services Industry will witness the highest bounce back in 2021 as Asia/Pacific* is one of the most lucrative tourist destinations globally, which was highly impacted in 2020. A significant portion of the GDP for many countries within the region comes from tourism, hospitality, and business travel which are showing improvements as nationwide lockdowns are being lifted. Construction industry is the second industry to bounce back faster as supply chains gradually improve in the region. Most countries that depended on PRC for supplies and manpower had also been impacted due to the various lockdowns within each country. Projects which were halted due to the pandemic are slowly resuming operations to continue the progress with the aid of government regulations in place.
"With COVID numbers on the rise, available vaccines are helping governments and the public to be prepared well in advance. The economic indicators across the region suggest a bounce-back across the sectors, as majority of sectors have reached their Pre-COVID level production levels," adds Ashutosh Bisht, Senior Research Manager for IDC IT Spending Guides, Customer Insights & Analysis.
The banking and telecommunications industry contribute the highest (29%) of the overall ICT Spend in 2021, excluding the consumer industry. The banking sector is expected to grow at 5.9% in 2021. Improvements to customer interactions and workforce are the focus for the banking industry, which has witnessed advances in technology for many banks in day-to-day operations. The telecommunications industry is expected to grow at 6.6% in 2021. Resuming the supply chain has become the major factor to improve the performance of the telecommunications industry, as dependence on stock imports from PRC is gradually getting back to normal.
Very Large Business (1000+ employees) continues to hold the largest market throughout the forecast – it contributes to almost half of the ICT Spending, excluding the consumer segment. Improvement in operational efficiency and targeting business resiliency proves to be the topmost factor to allow very large businesses to bounce back fast. Subsequently, SMB segments have been a focus in multiple countries within the region to help regain business momentum in 2021. Governments across the region have provided special incentives which allowed the SMB segment to re-route a percent of the budget towards new initiatives that are required to make the organization more competitive in the Next Normal.
The Worldwide Semiannual ICT Spending Guide Industry and Company Size is IDC's flagship all-in-one data product capturing IT spending across more than 100 technology categories and 53 countries. This IDC Spending Guide will provide a granular view of the market for IT spending from a country, industry, company size, and technology perspective. This comprehensive database delivered via pivot table format or IDC's custom query tool allows the user to easily extract meaningful information about various technology markets and industries by viewing data trends, relationships, and making data comparisons across more than 3 million data points.
For more information on IDC Worldwide ICT Spending Guide, please contact Vinay Gupta vgupta@idc.com. For media inquiries, please contact Alvin Afuang at aafuang@idc.com or Charles Tamayo at cjtamayo@idc.com.
*Note: Asia/Pacific excluding Japan
-Ends-
About IDC Spending Guides
IDC's Spending Guides provide a granular view of key technology markets from a regional, vertical industry, use case, buyer, and technology perspective. The spending guides are delivered via pivot table format or custom query tool, allowing the user to easily extract meaningful information about each market by viewing data trends and relationships.
For more information about IDC's Spending Guides, please contact Monika Kumar at mkumar@idc.com.
About IDC
International Data Corporation (IDC) is the premier global provider of market intelligence, advisory services, and events for the information technology, telecommunications, and consumer technology markets. With more than 1,100 analysts worldwide, IDC offers global, regional, and local expertise on technology and industry opportunities and trends in over 110 countries. IDC's analysis and insight helps IT professionals, business executives, and the investment community to make fact-based technology decisions and to achieve their key business objectives. Founded in 1964, IDC is a wholly-owned subsidiary of International Data Group (IDG), the world's leading tech media, data and marketing services company. To learn more about IDC, please visit www.idc.com. Follow IDC on Twitter at @IDC  and LinkedIn. Subscribe to the IDC Blog for industry news and insights: http://bit.ly/IDCBlog_Subscribe.
Coverage