Current:

IDC Reveals Six Trends Shaping the Future of Cloud in Asia/Pacific* Financial Services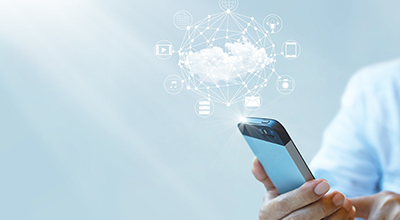 14 Apr 2021
IDC Reveals Six Trends Shaping the Future of Cloud in Asia/Pacific* Financial Services
SINGAPORE, April 14, 2021 – The COVID-19 pandemic has significantly accelerated the demand for digital transformation at the same time, technology investments are under more scrutiny to deliver more for less. This has urged organizations to pivot to cloud services to secure scalable, resilient, available, and agile IT operations to be most effective. IDC Financial Insights Asia/Pacific's latest report Cloud Outlook 2021: Cloud Is Increasingly Becoming a Primary Route for Financial Services Collaboration, Innovation, and Transformation presents the way Asia/Pacific financial services institutions must manage their future strategies to cloud. The report underscores six market trends that continue to define cloud demand and the future of cloud in financial services in 2021 and beyond.
"Cloud will continue to be a significant foundational pillar for financial services institutions for the foreseeable future. As enterprises invest in cloud, IDC has observed that the ability to shift cloud spending from capex to opex has proven to be a successful enabler for future cloud investments, scalability, and availability," says Sneha Kapoor, Research Manager at IDC Financial Insights Asia/Pacific.
According to IDC's Worldwide Public Cloud Services Spending Guide, January 2021, Asia/Pacific excluding Japan (APEJ) public cloud spend of financial services institutions (FSIs) will grow over three times from US$4.9 billion in 2019 to US$18.1 billion in 2024 at a compound annual growth rate (CAGR) of 29.9%. As cloud investment models continue to evolve, the way FSIs manage their cloud services must evolve as well. The next 24 months will usher in a continued shift from monolithic models to more simplified cloud services.
IDC Financial Insights expects that by 2023, 85% of tier-1 and tier-2 APEJ banks will curate an infrastructure strategy by coalescing on-premises/dedicated private clouds and multiple public clouds, along with legacy platforms, to assuage their many infrastructure requirements. "Hybrid cloud environments and the use of multi-clouds means a more agnostic experience for delivering container-based workloads. Expanding microservices will offer increased tangible benefits and leverage developer independence, scalability, and rapid deployment capabilities," adds Clay Miller, Senior Executive Advisor at IDC Financial Insights Asia/Pacific.
Cloud Underpinning the Platform of Recovery of Asia/Pacific financial services institutions for 2021 was one of the topics discussed at the 2021 IDC Asian Financial Services Congress. IDC Financial Insights unveiled its latest research on financial services and insurance industry and provide engaging discussions around Crisis and Recovery Analytics, The Regionalization of China's FinTech, and Next-Generation Digital Core to name a few. You can catch the full show of the 2021 IDC Asian Financial Service Congress on demand, at IDC Arena – our very own groundbreaking, intuitive, and data-driven content hub built for maximum engagement.
For more information on this report, please contact Sneha Kapoor at snehakapoor@idc.com or Clay Miller at cmiller@idc.com. For media queries, please contact Tessa Rago at trago@idc.com or Alvin Afuang at aafuang@idc.com.
-Ends-
About IDC Financial Insights
IDC Financial Insights assists financial service businesses and IT leaders, as well as the suppliers who serve them, in making more effective technology decisions by providing accurate, timely, and insightful fact-based research and consulting services. Staffed by senior analysts with decades of industry experience, our global research analyzes and advises on business and technology issues facing the banking, insurance, and securities and investments industries. International Data Corporation (IDC) is the premier global provider of market intelligence, advisory services, and events for the information technology market. IDC is a subsidiary of IDG, the world's leading technology, media, research, and events company.
About IDC
International Data Corporation (IDC) is the premier global provider of market intelligence, advisory services, and events for the information technology, telecommunications, and consumer technology markets. With more than 1,100 analysts worldwide, IDC offers global, regional, and local expertise on technology and industry opportunities and trends in over 110 countries. IDC's analysis and insight helps IT professionals, business executives, and the investment community to make fact-based technology decisions and to achieve their key business objectives. Founded in 1964, IDC is a wholly-owned subsidiary of International Data Group (IDG), the world's leading tech media, data and marketing services company. To learn more about IDC, please visit www.idc.com. Follow IDC on Twitter at @IDC  and LinkedIn. Subscribe to the IDC Blog for industry news and insights: http://bit.ly/IDCBlog_Subscribe.
Coverage