Current:

IDC Expects RPA Spending by APEJ Financial Services to Grow by 34.4% in 2021 Despite the Pandemic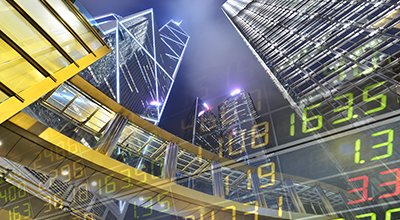 22 Apr 2021
IDC Expects RPA Spending by APEJ Financial Services to Grow by 34.4% in 2021 Despite the Pandemic
SINGAPORE, April 22, 2021 – In an era marked by extraordinary change and uncertainty, there is a surging demand from financial services for a new level of data analytics, automation, and AI capabilities to attain business continuity, digital resiliency, and operational effectiveness. IDC has published the report, Asia/Pacific Financial Services: RPA Software Market Forecast, 2020-2024, which presents IDC's view on the state of robotic process automation (RPA), and summarizes market forecasts, key market dynamics, and use cases in the financial services industry in Asia/Pacific excluding Japan (APEJ).
"The spending by the financial services sector in APEJ is estimated to grow at a compound annual growth rate (CAGR) of 35.8% to reach US$271 million in 2024. The financial services sector in 2024 is estimated to represent over 31% of the total RPA spending in the region," says Ashutosh Bisht, Senior Research Manager at IDC IT Spending Guides, Customer Insights & Analysis.
Although the growth rate took a slight dip in 2020, IDC estimates that RPA spending will pick up pace and grow at a year-over-year (YoY) rate of 34.4% to reach over 103 million in 2021. Leading organizations are doubling down on tech investments, such as automation, AI, and cloud to minimize the impact of the crisis, and are identifying opportunities to survive and thrive in the next normal. As the CEO's agenda evolves to support digital initiatives, automation is fast becoming one of the cornerstones of the future enterprise.
"Many forward-looking institutions are centered on optimizing human-machine collaboration to drive new value and realities for the customers, employees, and business. Furthermore, the economic, health, and business crises that ensued due to the COVID-19 pandemic has changed the expectations and priorities and institutions are also now increasingly leveraging the power of Intelligent Automation (which also includes RPA along with other technologies and solutions) to resolve their myriad business problems and achieve goals such as enriching customer experience, optimizing operational efficiencies, and even, generating new revenue streams," adds Sneha Kapoor, Research Manager at IDC Financial Insights Asia/Pacific.
In terms of the spending, the top 5 markets in 2020 are Australia, India, Singapore, Korea, and China. It is also worth noting that there are significant differences in RPA adoption maturity, priorities, and challenges across APEJ countries. Moreover, IDC expects that the deployments on cloud will grow at a significant rate. Cloud is becoming a principal route to bring in enterprise intelligence and data-driven innovation. The institutions want the ability to make deployment model choices and achieve consistency in how these models enable how automation and AI solutions are built, deployed, and managed. Hence, this availability of choices will impact adoption decisions in 2021 and beyond.
Automated IT Operations of Asia/Pacific financial services institutions for 2021 was one of the topics discussed at the 2021 IDC Asian Financial Services Congress. IDC Financial Insights unveiled its latest research on financial services and insurance industry and provide engaging discussions around Crisis and Recovery Analytics, The Regionalization of China's FinTech, and Next-Generation Digital Core to name a few. You can catch the full show of the 2021 IDC Asian Financial Service Congress on demand, at IDC Arena – our very own groundbreaking, intuitive, and data-driven content hub built for maximum engagement.
For more information on this report, please contact Sneha Kapoor at snehakapoor@idc.com or Ashutosh Bisht at abisht@idc.com. For media queries, please contact Tessa Rago at trago@idc.com or Alvin Afuang at aafuang@idc.com.
-Ends-
About IDC Financial Insights
IDC Financial Insights assists financial service businesses and IT leaders, as well as the suppliers who serve them, in making more effective technology decisions by providing accurate, timely, and insightful fact-based research and consulting services. Staffed by senior analysts with decades of industry experience, our global research analyzes and advises on business and technology issues facing the banking, insurance, and securities and investments industries. International Data Corporation (IDC) is the premier global provider of market intelligence, advisory services, and events for the information technology market. IDC is a subsidiary of IDG, the world's leading technology, media, research, and events company.
About IDC
International Data Corporation (IDC) is the premier global provider of market intelligence, advisory services, and events for the information technology, telecommunications, and consumer technology markets. With more than 1,100 analysts worldwide, IDC offers global, regional, and local expertise on technology and industry opportunities and trends in over 110 countries. IDC's analysis and insight helps IT professionals, business executives, and the investment community to make fact-based technology decisions and to achieve their key business objectives. Founded in 1964, IDC is a wholly-owned subsidiary of International Data Group (IDG), the world's leading tech media, data and marketing services company. To learn more about IDC, please visit www.idc.com. Follow IDC on Twitter at @IDC  and LinkedIn. Subscribe to the IDC Blog for industry news and insights: http://bit.ly/IDCBlog_Subscribe.
Coverage