Current:

Explore the Resiliency Spectrum at IDC LIVE as Enterprises Harness the Ability to Capitalize on Uncertainties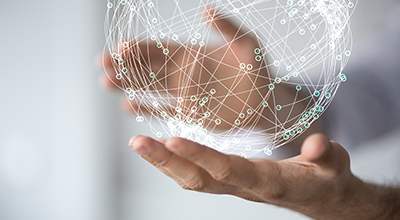 11 May 2021
Explore the Resiliency Spectrum at IDC LIVE as Enterprises Harness the Ability to Capitalize on Uncertainties
SINGAPORE, May 12, 2021 – Resiliency was the banner story that anchored organizations in 2020. It took a pandemic to underscore its importance, challenging today's leaders to create a long-term plan for how to weather future uncertainties while keeping core operations running. In the same way that innovation is a team sport, upholding resiliency will require all hands-on deck: HR, Finance, Marketing, Operations, and IT. Join us from May 5th to 6th for IDC LIVE Summit, the annual event that brings together all of IDC's specialized conferences under one roof.
"Perhaps the most worrying takeaway from the recent pandemic concerns our lack of preparedness as nations, industries, and companies to deal with similar systemic crises, which are inevitable in our increasingly digital and interconnected world. Old approaches have proven wanting. Nonetheless, organizations must not only respond fast to threats but also learn to opportunistically rise above them. Our new digital world calls out for a new technology-enabled approach to deal with future crises — digital resiliency," says Sandra Ng, Group Vice President, Practice Group at IDC Asia/Pacific.
To learn more or register for IDC LIVE Summit, click here !
Themed The Resiliency Spectrum: Leading In a New Era, whether you work in technology, marketing, finance; a C-level executive, senior manager, decision maker; or at the very least live and breathe technology and innovation, IDC Live Summit will have sessions that explore how current and emerging technologies are shaping the future, and how you can be part of the change. To give you a preview of the DNA of digital resiliency, below are the aspects that will be explored in the Summit:
Leadership & Organization Resiliency: This is the capstone for all the other dimensions, with both the business leadership and the CIO office working in tandem with the rest of the organization to mitigate business and digital technology weaknesses across dimensions, understanding the interdependencies and pulling them together and leveraging dimensional strengths for future success.
Workforce Resiliency: The workforce dimension focuses on optimizing the employee experience in times of extreme uncertainty. Specifically, it covers issues such as employee engagement and productivity, retention and onboarding, skills and learning as well as health and wellness.
Customers & Ecosystems Resiliency: The customers and ecosystem dimension encompass customer, supplier and partner engagements and how to develop, retain, renew and optimize these relationships in a time of crisis.
Brand & Reputation Resiliency: Customers, partners, suppliers all look to how an enterprise responds to crises as a measure of the quality and integrity of an organization and its leadership. Trust in an enterprise's brand and its reputation are won slowly but all too quickly lost.
Financial Resiliency: An organization's outstanding liabilities and available financial resources obviously help determine its short-term survival. However, financial resiliency is more than this - it includes its ability to learn from the past to predict potential future financial threats, and its ability to help the business and the broader ecosystem to respond effectively to new threats and opportunities.
Operational Resiliency: This traditionally focuses on safeguarding and maintaining operational 'business as usual' using techniques such as business continuity planning and disaster recovery. Operational resiliency includes this and goes beyond it to use agile and adaptive planning techniques to build incremental and opportunistic responses to operational problems because of both internal challenges and external/ecosystem dynamics.
IDC LIVE is an immersive, virtual event experience which will explore how we can work together – within our teams, organizations, and industries – to create ecosystems that positively affect the lives of others in our communities, while still addressing individual businesses units' technological requirements. This digital conference will help organizations further understand what digital transformation looks like for different business functions in and outside IT.
For media inquiries, please contact Tessa Rago at trago@idc.com or Alvin Afuang at aafuang@idc.com.
-Ends-
About IDC
International Data Corporation (IDC) is the premier global provider of market intelligence, advisory services, and events for the information technology, telecommunications, and consumer technology markets. With more than 1,100 analysts worldwide, IDC offers global, regional, and local expertise on technology and industry opportunities and trends in over 110 countries. IDC's analysis and insight helps IT professionals, business executives, and the investment community to make fact-based technology decisions and to achieve their key business objectives. Founded in 1964, IDC is a wholly-owned subsidiary of International Data Group (IDG), the world's leading tech media, data and marketing services company. To learn more about IDC, please visit www.idc.com. Follow IDC on Twitter at @IDC and LinkedIn. Subscribe to the IDC Blog for industry news and insights: http://bit.ly/IDCBlog_Subscribe.
Coverage