Current:

India's HCP Market Grows by 38.5% YoY, Recording its Best First Quarter till date, Reports IDC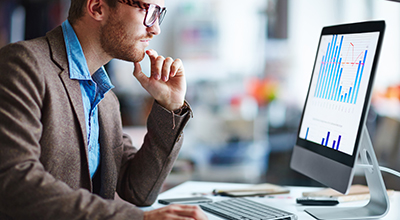 19 May 2021
India's HCP Market Grows by 38.5% YoY, Recording its Best First Quarter till date, Reports IDC
NEW DELHI, May 19, 2021 – According to the latest data released by International Data Corporation (IDC) India's hardcopy peripherals (HCP) market recorded its best Q1 in terms of unit shipment at the back of continuous demand for Inkjet printers. While the market witnessed a decline of 4.5% quarter-over-quarter (QoQ) during Q1 2021 (Jan-Mar), it registered shipments of 0.92 million units during the quarter posting a growth of 38.5% year-over-year (YoY), according to the IDC Worldwide Quarterly Hardcopy Peripherals Tracker, 1Q21 release.
In the inkjet segment, demand for printers remained strong from the home segment as schools and colleges continued to implement study from home. Following this, the inkjet segment noted a YoY growth of 56.2%. Within inkjet printers, the Ink tank printer segment grew steadily following improved availability and pent-up consumer demand. Vendors continued to be afflicted by issues such as limited production capacity of production hubs, availability of shipping vessels, and increased freight charges.
The laser printers' segment (including copiers) recorded a YoY growth of 26.3% at the back of Laser Printers (excluding copiers) as the Government placed multiple orders towards the end of its financial year. For similar reasons, the Laser Copier segment, too, witnessed a YoY growth of 42.8% despite muted demand from Corporates.
"The Government demand could not be fulfilled completely because of its move to delist products with country of origin as China from Government e-Marketplace (GeM). As a result, multiple vendors were impacted since many top-selling models were delisted from GeM. While a few vendors found a workaround by acquiring shipments from manufacturing hubs in another country, others replaced the laser models on GeM with high-speed inkjet models having their country of origin as Vietnam, Thailand, or Japan," says Bani Johri, Market Analyst, IPDS, IDC India.
Overall HCP Market:
Top 3 Brand Highlights:
HP Inc. (excluding Samsung) maintained its leadership in the overall HCP market with a share of 34.1% and a growth in shipment of 39.6% YoY. The growth was primarily led by the inkjet segment, wherein HP grew by 109.4% YoY. However, its market share dropped to 22.7% as it occupied the 3rd position in the inkjet market. The growth in inkjet shipment was primarily boosted by 'HP's Ink Tank shipment, which was severely impacted last year during the same period. In the laser printer segment (excluding laser copiers), it grew by 15.8% YoY and continued to maintain its number #1 position with a 56.5% market share.
Epson occupied the 2nd position in the overall HCP market with a market share of 30.4% while registering a YoY growth of 27.0%. In the inkjet segment, Epson maintained its top position in the market with a share of 50.9%. This comes primarily at the back of Epson, having resolved the supply issues it was facing previously and taking advantage of the gap created in the market by other vendors.
Canon recorded a YoY growth of 62.1% and occupied 3rd position in the overall India HCP market, capturing a unit market share of 22.8%. In the inkjet segment, Canon observed a YoY growth of 98.6% even though it struggled with the shortage of certain models. In the laser segment (including laser copiers) Canon maintained its 2nd position with a market share of 23.9% while struggling with the supply of LBP2900. In the laser copier segment, Canon grew by 36.7% YoY and continued to lead the copier market with a 27.9% market share because of its minimum dependence on Chinese manufactured products which helped them procure deals in the Government segment.
IDC India Market Outlook:
"Consumer sentiment is expected to remain muted during 2Q21 as the country battles the second wave of the pandemic. However, supply issues are not expected to be as severe as last year as the country largely remains operational. While there are statewide lockdowns, there are almost negligible restrictions on interstate movement of goods or even import of goods from another country. Barring any 3rd wave of infections or a prolonged second wave, we can expect some recovery in consumer spending towards the second half of 2021. Enterprise demand is expected to remain muted in Q2 owing to state lockdowns and continued work from home forcing offices to remain closed. Logistics, Pharma and Hospitals Sector are likely to remain decent from a printer demand perspective," says Nishant Bansal, Senior Research Manager, IPDS, IDC India.
-- Ends --
For more information about IDC's tracker products and research services, please contact Shivani Anand, Senior Marketing Specialist at sanand@idc.com. You can also follow IDC India's Twitter and LinkedIn  pages for regular updates.
About IDC Trackers
IDC Tracker  products provide accurate and timely market size, company share, and forecasts for hundreds of technology markets from more than 100 countries around the globe. Using proprietary tools and research processes, IDC's Trackers are updated on a semi-annual, quarterly, and monthly basis. Tracker results are delivered to clients in user-friendly excel deliverables and on-line query tools. The IDC Tracker Charts app allows users to view data charts from the most recent IDC Tracker products on their iPhone and iPad.
About IDC
International Data Corporation (IDC) is the premier global provider of market intelligence, advisory services, and events for the information technology, telecommunications, and consumer technology markets. With more than 1,100 analysts worldwide, IDC offers global, regional, and local expertise on technology and industry opportunities and trends in over 110 countries. IDC's analysis and insight helps IT professionals, business executives, and the investment community to make fact-based technology decisions and to achieve their key business objectives. Founded in 1964, IDC is a wholly owned subsidiary of International Data Group (IDG), the world's leading tech media, data, and marketing services company. To learn more about IDC, please visit www.idc.com. Follow IDC on Twitter at @IDC  and LinkedIn. Subscribe to the IDC Blog for industry news and insights: http://bit.ly/IDCBlog_Subscribe.
All product and company names may be trademarks or registered trademarks of their respective holders.
Coverage