Current:

Five Companies Offering AI-powered Video-based Authentication in Banking and Financial Services in India Named IDC Innovators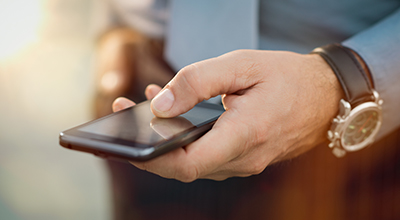 01 Jun 2021
Five Companies Offering AI-powered Video-based Authentication in Banking and Financial Services in India Named IDC Innovators
NEW DELHI, June 1, 2021 – International Data Corporation (IDC) has published a new IDC Innovators report profiling five companies that provide AI-powered video-based authentication in the banking and financial services and insurance (BFSI) sector in India. The five companies are HyperVerge, IDfy, Signzy, Syntizen, and WorkApps.
With social distancing becoming the norm and movements restricted, for both employees and customers, video-based Know Your Customer (vKYC) is fast emerging as an effective alternative method for banks and financial institutions (FIs) to establish prospective customer's identity, in a safe and secure environment. Multiple banks, after successful completion of pilot projects, have deployed consent-based vKYC to offer customers the convenience of opening an account from the comfort of their home or office.
Increasingly the physical and digital ecosystem is seamlessly converging to facilitate innovative models of customer engagement and service delivery. As per IDC FutureScape: Worldwide Financial Services 2021 Predictions, by 2022, 40% of in-branch transactions will be initiated as prestaged transactions or appointments for specialists that start on digital platforms and fulfilled on bank-owned technology and locations.
"Besides facilitating fast, contactless, and hassle-free process of customer on-boarding, vKYC is bound to significantly influence the downstream process of customer service, fraud management, and anti-money laundering by leveraging alternate data like facial recognition, geo-tagging, and bio-metrics along with other operational and transactional data," said Ganesh Vasudevan, Research Director, IDC Financial Insights.
The market for vKYC is seeing a surge as BFSI organizations are exploring digital means to pivot away from the conventional customer engagement process. The COVID-19 pandemic has forced public and private lenders to leverage vKYC to eliminate physical practices and perform customer onboarding and account opening without having customers visit their physical branches.
"With various financial institutes offering vKYC to potential customers, the onboarding customer experience has certainly been enhanced. With social distancing and contactless experiences becoming the new norm, AI-based customer identification streamlines and reduces costs of compliance and verification process, saves on customer onboarding time, and provides a wider reach to customers in remote locations," Rishu Sharma, Principal Analyst, Cloud and Artificial Intelligence at IDC India.
With the banking and financial services sector witnessing a significant shift towards digital technologies like AI and automation, multiple new-age organizations have emerged with groundbreaking solutions to serve their requirements. As vKYC forms a crucial mechanism to engage with customers, both existing and potential, IDC has evaluated multiple Indian startups based on their offerings, existing client's feedback, implementation period, security, and features provided. After comprehensive evaluation and analysis of capabilities, IDC has identified five companies in India offering AI-powered video-based authentication (vKYC) in Banking and Financial Services as IDC innovators.
"BFSI sector has been leveraging AI to ease customer identification and authentication and deepen customer relationships by providing individualized insights and recommendations. With RBI mandates acting as an influencer, banks and FIs have turned their focus on providing home like comfort and experience to individual customers to perform bank transactions through video-based KYC processes. Accelerated adoption of vKYC is acting as a winning strategy for banks and FIs to best capture the opportunity in uncertain times," said Swapnil Shende, Senior Market Analyst, Artificial Intelligence at IDC India.
The report, IDC Innovators: AI-powered video-based authentication in BFSI in India, 2021 (IDC # AP47653921 ) , profiles five emerging vendors that offer Video KYC solutions for banking and financial services in India. The five Video KYC solutions providing companies are:
• HyperVerge provides multiple capabilities in its video KYC offering such as Aadhar XML support, video geotagging, PAN verification, AI driven OCR, AI powered face match and several other features.
• IDfy provides an enterprise-grade Video KYC solution with significant data security encryptions and protocols. IDfy's Video KYC solution identify and verify entities, detect and prevent fraud at source, and enables businesses to engage with trust.
• Signzy provides Video KYC solution that enables real-time customer on boarding, verification, and fraud detection, and makes the process seamless for both financial institutions and their customers. Signzy is a 'no-code AI platform' that can automate the back-office operations and decision-making processes into a real-time API.
• Syntizen is a digital identity solution provider which offers solutions like Electronic Customer On-boarding System (e-COS) & Video KYC (V-KYC) for the BFSI Sector & Subsidy Management System (SMS) to governments.
• WorkApps aims to make customer onboarding easy, compliant, and paperless with the Video-Based Identification Process (VBIP) for the KYC process. The company has launched its parallel brand, VideoKYC.com, to help with customer onboarding process and substantially lower the risk of frauds.
About IDC Innovators
IDC Innovators reports present a set of vendors – under US$100 million in revenue at time of selection – chosen by an IDC analyst within a specific market that offer an innovative new technology, a groundbreaking approach to an existing issue, and/or an interesting new business model. It is not an exhaustive evaluation of all companies in a segment or a comparative ranking of the companies. Vendors in the process of being acquired by a larger company may be included in the report provided the acquisition is not finalized at the time of publication of the report. Vendors funded by venture capital firms may also be included in the report even if the venture capital firm has a financial stake in the vendor's company. IDC INNOVATOR and IDC INNOVATORS are trademarks of International Data Group, Inc.
For more information about IDC Innovators research, please contact Jennifer Melker at jmelker@idc.com. For information about IDC India's research services, please contact Shivani Anand, Senior Marketing Specialist at sanand@idc.com. You can also follow IDC India's Twitter and LinkedIn pages for regular updates.
About IDC
International Data Corporation (IDC) is the premier global provider of market intelligence, advisory services, and events for the information technology, telecommunications, and consumer technology markets. With more than 1,100 analysts worldwide, IDC offers global, regional, and local expertise on technology and industry opportunities and trends in over 110 countries. IDC's analysis and insight helps IT professionals, business executives, and the investment community to make fact-based technology decisions and to achieve their key business objectives. Founded in 1964, IDC is a wholly-owned subsidiary of International Data Group (IDG), the world's leading tech media, data and marketing services company. To learn more about IDC, please visit www.idc.com. Follow IDC on Twitter at @IDC and LinkedIn. Subscribe to the IDC Blog for industry news and insights: http://bit.ly/IDCBlog_Subscribe.
Coverage