Current:

IDC Maturity Benchmark Finds Two-Thirds of Indian Organizations in the Early Stages of AI Adoption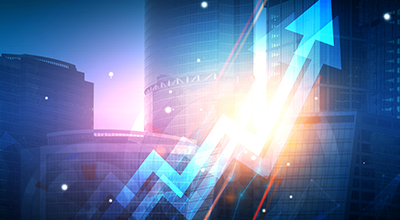 19 Jul 2021
IDC Maturity Benchmark Finds Two-Thirds of Indian Organizations in the Early Stages of AI Adoption
New Delhi, July 19, 2021 – International Data Corporation (IDC) has published a new report, IDC Maturity Benchmark: Artificial Intelligence in India , 2021, that provides a benchmark for organizations to understand the overall artificial intelligence (AI) maturity levels in India. With digital transformation (DX) being a key objective, many organizations in every industry are exploring AI technologies to enhance customer experience, improve operations, and enhance decision-making.
IDC MaturityScape Benchmark: Artificial Intelligence — Maturity Distribution Across the Stages
"Only 8.4% of the Indian organizations are in the latter stages of AI maturity highlighting the need for an enterprise-wide AI strategy aligned with business goals," says Rishu Sharma, Associate Research Director, Cloud and AI at IDC India. "Most organizations are yet to reach the highest levels of maturity, most notably in the areas of people and technology," added Sharma.
The India AI MaturityScape study finds that around two-thirds of the organizations are in the first two maturity stages, i.e., ad hoc, and opportunistic, compared with a quarter of organizations in repeatable stage, and around 8.4% in advanced adoption stages, i.e., managed, and optimized. Some key findings of this IDC Maturity Benchmark: Artificial Intelligence in India, 2021 (# AP47366421) study include:
Few (11.6%) organizations are still at the ad hoc stage, but more than half of the organizations are still in the opportunistic stage of AI adoption in India.
Around 25% of organizations are in the repeatable stage (AI practitioner). Such practitioners are beginning to develop and align their AI strategy and goals with the enterprise strategy.
Across all five AI maturity dimensions, survivors cluster around the ad hoc and opportunistic stages. In contrast, thrivers made significant moves toward the repeatable, managed, and optimized stages.
"Organizations have started increasing their AI spend because of the digitization wave and the pause created by the COVID-19 storm. The pandemic has suppressed any persistent doubts about the need of adopting AI in the pre-COVID era. Organizations have started utilizing AI capabilities to extract timely insights from the organizational data, improve internal operations, and achieve strategic goals; and have reached different maturity levels in their AI adoption journey," says Swapnil Shen de, Senior Market Analyst, Artificial Intelligence at IDC India.
IDC has defined five critical dimensions for which an organization's AI maturity is assessed. The dimensions of the IDC MaturityScape Benchmark for AI and their characteristics at each stage of the maturity are highlighted in IDC MaturityScape: Artificial Intelligence 1.0 (IDC #US44119919, May 2019).
--ENDS--
The above report is published as part of IDC's India Artificial Intelligence and Cloud Ecosystem subscription service. For more information about IDC's products and research services, please email Shivani Anand at sanand@idc.com . You can also follow IDC India's Twitter  and LinkedIn  pages for regular updates.
About IDC
International Data Corporation (IDC) is the premier global provider of market intelligence, advisory services, and events for the information technology, telecommunications, and consumer technology markets. With more than 1,100 analysts worldwide, IDC offers global, regional, and local expertise on technology and industry opportunities and trends in over 110 countries. IDC's analysis and insight helps IT professionals, business executives, and the investment community to make fact-based technology decisions and to achieve their key business objectives. Founded in 1964, IDC is a wholly-owned subsidiary of International Data Group (IDG), the world's leading tech media, data and marketing services company. To learn more about IDC, please visit www.idc.com. Follow IDC on Twitter at @IDC  and LinkedIn. Subscribe to the IDC Blog for industry news and insights: http://bit.ly/IDCBlog_Subscribe.
Coverage