Current:

IDC Highlights Challenges in COVID-19 Stimulus Measures Deployment in Asia/Pacific*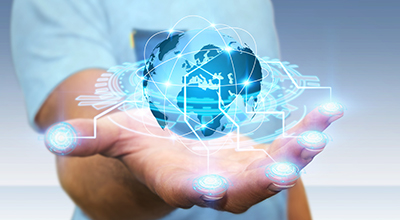 27 Jul 2021
IDC Highlights Challenges in COVID-19 Stimulus Measures Deployment in Asia/Pacific*
SINGAPORE, July 27, 2021 – Tracking investments & project results and monitoring the effect of stimulus funds on economic growth should be prioritized by governments, according to an IDC report titled Stimulus Packages to Revive the Economy: Governments' Response to the COVID-19 Pandemic in Asia/Pacific. The report also emphasizes the need for governments to ensure that stimulus funds reach the most affected sectors and to revisit the outsourcing model to mitigate offshoring risks.
"Governments would be wise to keep a close eye on the motivating factors for widespread constituent digitalization; size the opportunity to understand what technologies and use cases worked, and what didn't; as well as continually track the flow, outcomes, and value-creation of domestic stimulus spending. To establish public trust in the government's capacity to turn around the economy through stimulus funds, proper audits and regular visibility on funding outcomes will be critical," said Gerald Wang, Head, Asia Pacific Public Sector.
IDC Government Insights observed that the translation of stimulus package announcements into real project initiations took place at varying paces across segments such as infrastructure, health, education, tourism, aviation, and social protection. As governments continue to deploy fiscal and monetary packages, it is vital for the business community to strategize accordingly.
With large-scale projects lined up to further boost the economy, the report suggests that businesses leverage COVID-19 stimulus measures to propose collaboration with government bodies in tech and non-tech projects. Vendors are encouraged to forge partnerships with government bodies in projects that not only cover planning and technological support in deployment but also maintenance and operations stages.
Highlights of the report include:
• A multitude of businesses in the Asia/Pacific countries is at risk of going out of business, as a result of the pandemic's widespread socio-economic impact. Micro, small, and medium-sized enterprises (MSMEs), and their employees have been hard hit by the crisis.
• The year 2021 will see continued growth and implementation of government-initiated projects in the sectors severely affected by the pandemic.
• ICT investments, as part of stimulus packages, were prominent in countries such as Singapore, Australia, China, and South Korea.
"Presently, Asia/Pacific nations are notably struggling to cope with socioeconomic stagnation as governments continue to leverage controlled lockdowns to battle new COVID-19 virus strains and rising infection numbers. This meant that an unprecedented, widespread use of digital technologies became essential tools as constituents adapted to the new normal of 'live, learn, work, and play.' The question remains, however, will such deep use of digital technologies continue after countries emerge from the pandemic?" said Gerald Wang.
The report reveals that uplifting SMEs and strengthening connectivity infrastructure are key focus areas during the crisis. ICT investments had a major focus on healthcare particularly telemedicine, 5G infrastructure, and digitalization of businesses as part of crisis management.
For more information on this report, please contact, Gerald Wang at gwang@idc.com  or Manoj Vallikkat at mvallikkat@idc.com. For media inquiries, please contact Tessa Rago trago@idc.com  or Alvin Afuang aafuang@idc.com.
*Note: Asia/Pacific excluding Japan
- Ends -
IDC Government Insights
IDC Government Insights works with Governments throughout the world to digitally transform - to provide better quality services to citizens, while improving the efficiency, effectiveness, and delivery of government programs and services. Global team of analysts advise central and local governments how to make the delivery of government services more efficient, effective, and engaged. For more information, please visit www.idc.com/insights/government, email info@idc-gi.com.
About IDC
International Data Corporation (IDC) is the premier global provider of market intelligence, advisory services, and events for the information technology, telecommunications, and consumer technology markets. With more than 1,100 analysts worldwide, IDC offers global, regional, and local expertise on technology and industry opportunities and trends in over 110 countries. IDC's analysis and insight helps IT professionals, business executives, and the investment community to make fact-based technology decisions and to achieve their key business objectives. Founded in 1964, IDC is a wholly-owned subsidiary of International Data Group (IDG), the world's leading media, data and marketing services company. To learn more about IDC, please visit www.idc.com. Follow IDC on Twitter at @IDC.
Coverage