Current:

More Than Half of Asia/Pacific Governments Believe Cohesive Data Sharing Environments Need National-Level Guidance, IDC Reveals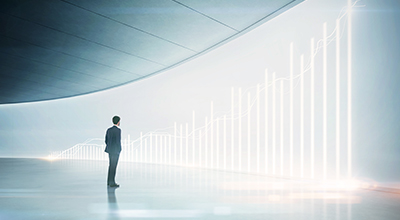 16 Aug 2021
More Than Half of Asia/Pacific Governments Believe Cohesive Data Sharing Environments Need National-Level Guidance, IDC Reveals
SINGAPORE, August 17, 2021 – The emergence of digital adoption demands country governments establish a well-defined regulatory system to enable cohesive data sharing environments, according to the IDC report titled Asia/Pacific Governments' Data Policies to Enable Digital Economies . Almost 2/3rd of the national governments in the region said increased digital adoption is the driving force for implementing data governance policies.
Due to accelerated data generation, most countries in Asia/Pacific have started formulating different acts or policies centrally or across various states, provinces, or regions in terms of data protection, data security, data privacy, and data sharing to reduce the risk of cyberthreats and other types of data breaches. Establishing governance processes to enable collaboration and flow of data is crucial to improving the industry ecosystem. However, individual organizations' cooperation is vital in ensuring sound enforcement.
"The responsibility for the protection of organizational and constituents' digital assets does not lie solely within the IT departments of government agencies. Every stakeholder that gains access or owns a digital intellectual property (IP) needs to be compliant with the overarching regulations and norms of information flows within the jurisdictions in which they operate. Although access to information is critical for the survival of digital economies, governments need to continually monitor, legislate, and audit digital exchanges to ensure that trust is maintained and reinforced as data assets are leveraged and transacted within digital ecosystems," said Gerald Wang, Head of IDC Asia/Pacific Public Sector for IDC Government Insights and Health Insights.
The report emphasizes that the country governments either take up new policies or amend the existing traditional ones to ensure timely intervention to drive data sharing and keep up with the pace of data explosion. Continuous engagement between respective governments and members of society is also necessary to raise awareness about data privacy and foster accountability, as well as to ensure that data protection laws are constantly evolving to deal with potential loopholes.
"Updated policies to protect and safeguard personal data are the need of the day with the accelerated digital adoption across sectors. Well-defined acts and policies provide confidence to organizations in adopting technological solutions. It is imperative that country governments adopt best practices and involve key stakeholders in finalizing policy guidelines for wider acceptance and seamless adoption. The focus must be on the enforcement of policies, and the responsibility goes beyond governments to all ecosystem players, including businesses and citizens, to help ensure governance and trust," said Manoj Vallikkat, Research Manager, Public Sector, IDC Asia/Pacific.
For more information on this report, please contact, Gerald Wang at gwang@idc.com  or Manoj Vallikkat at mvallikkat@idc.com. For media inquiries, please contact Tessa Rago trago@idc.com  or Alvin Afuang aafuang@idc.com.
*Note: Asia/Pacific excluding Japan
- Ends -
IDC Government Insights
IDC Government Insights works with Governments throughout the world to digitally transform - to provide better quality services to citizens, while improving the efficiency, effectiveness, and delivery of government programs and services. Global team of analysts advise central and local governments how to make the delivery of government services more efficient, effective, and engaged. For more information, please visit www.idc.com/insights/government, email info@idc-gi.com.
About IDC
International Data Corporation (IDC) is the premier global provider of market intelligence, advisory services, and events for the information technology, telecommunications, and consumer technology markets. With more than 1,100 analysts worldwide, IDC offers global, regional, and local expertise on technology and industry opportunities and trends in over 110 countries. IDC's analysis and insight helps IT professionals, business executives, and the investment community to make fact-based technology decisions and to achieve their key business objectives. Founded in 1964, IDC is a wholly-owned subsidiary of International Data Group (IDG), the world's leading media, data and marketing services company. To learn more about IDC, please visit www.idc.com. Follow IDC on Twitter at @IDC.
Coverage