Current:

Asia/Pacific* Spending on Security Solutions Expected to Grow at 14.0% Year on Year in 2021, IDC Reports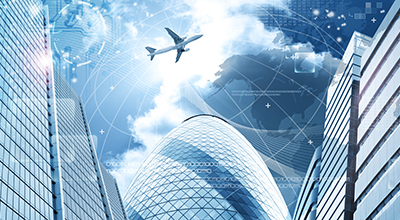 06 Sep 2021
Asia/Pacific* Spending on Security Solutions Expected to Grow at 14.0% Year on Year in 2021, IDC Reports
SINGAPORE, September 7, 2021 – According to the latest (IDC) Worldwide Semiannual Security Spending Guide, spending on security solutions and services in Asia/Pacific* is expected to grow at 14.0% year on year in 2021. IDC expects investment in security-related products and services to grow at a robust rate of 14.1% (CAGR) over the forecast period (2020-25) and reach USD 39 billion by 2025. The key drivers which have impacted the security market in the region at the height of the pandemic are accelerated digitalization, cloud migration, security transformation, and increased cyber-attacks.
Industry verticals such as banking, telecommunications, federal/central, and state/local government have been the highest spenders on IT security. Because critical and sensitive data is intrinsic to these industries, having a secured digital ecosystem is a priority. Together, these industries will constitute more than 50% of the total security spending in the region. The industries seeing the fastest growth in 2021 are state/local government (20%) and utilities (15.5%) – driven by Covid-led digitalization of utility transmission and distribution networks coupled with an increased focus on data security, compliance, and governance.
Services will remain the largest technology group with more than 45% of the market share in 2021 and the fastest growing sub-market with a CAGR of 14.5% during 2020-25. Broken down by services category- Managed Security Services and Consulting Services are leading the segment, which accounts for more than 50% of the security services spending. With more organizations adopting cloud-first strategy and digitally enabled business environment, their reliability on security partners to address security needs will also increase.
Source: IDC Worldwide Security Spending Guide - Forecast 2021 | Jul (V2 2021)
Security hardware will be the second largest technology group in the security market. Network security which includes Unified Threat Management, IDP, VPN, and Firewall will continue to dominate the segment. These are becoming essential for technology buyers as employees rely on them for their daily work. Security software will grow at 13.2% over the forecast period. Endpoint security, Identity, and Digital Trust Software Solutions will continue to lead the security software market in 2021. As Covid-19 disrupts work culture and business ecosystem, security software solutions have become more valuable for all organizations.
"The Covid-19 pandemic will further increase the multitude of security challenges. Organizations are rethinking the resiliency strategy, including cloud adoption, digitalization of business models, and workforce," said Sharad Kotagi, Market Analyst at IDC IT Spending Guides, Customer Insights & Analysis. "Thus, investments in digital trust programs (security, privacy, and compliance technologies) will be one of the top priorities of organizations in the region," he added.
Large (500-1000 employees) and very large businesses (1000+ employees) will continue to hold two-thirds of all security-related spending in 2021 with expected growth of 13.4% and 14.7% CAGR respectively over the forecast period. This growth is driven by large workforce and the adoption of emerging technologies by large organizations. Medium (100-499 employees) and small businesses (10-99 employees) are expected to spend around $5 billion combined on security solutions in 2021.
The Worldwide Security Spending Guide quantifies the global revenue opportunity for both core and next-generation security purchases with detailed forecast data for security spending by 20 industries across nine regions and 43 countries. This version (V2 2021) of the Spending Guide incorporates updated estimates for the impact of COVID-19 across all technology markets as of the end of July 2021. It also offers expanded coverage of security IT services with the addition of 13 technology detail markets, providing greater granularity to the four technology markets previously provided, plus the addition of a fifth technology market.
*Note: Asia/Pacific excluding Japan
-Ends-
About IDC Spending Guides
IDC's Spending Guides provide a granular view of key technology markets from a regional, vertical industry, use case, buyer, and technology perspective. The spending guides are delivered via pivot table format or custom query tool, allowing the user to easily extract meaningful information about each market by viewing data trends and relationships. For more information about IDC's Spending Guides, please contact Vinay Gupta at vgupta@idc.com.
About IDC
International Data Corporation (IDC) is the premier global provider of market intelligence, advisory services, and events for the information technology, telecommunications, and consumer technology markets. With more than 1,100 analysts worldwide, IDC offers global, regional, and local expertise on technology and industry opportunities and trends in over 110 countries. IDC's analysis and insight helps IT professionals, business executives, and the investment community to make fact-based technology decisions and to achieve their key business objectives. Founded in 1964, IDC is a wholly-owned subsidiary of International Data Group (IDG), the world's leading tech media, data and marketing services company. To learn more about IDC, please visit www.idc.com. Follow IDC on Twitter at @IDC  and LinkedIn. Subscribe to the IDC Blog for industry news and insights: http://bit.ly/IDCBlog_Subscribe.
Coverage