Current:

Future Enterprise Awards 2021 Winners Announced at IDC DX Summit Singapore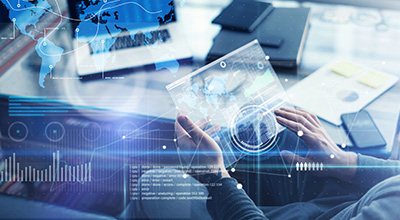 20 Sep 2021
Future Enterprise Awards 2021 Winners Announced at IDC DX Summit Singapore
FWD Group, Jabil, Changi Airport Group, Mandai Park Holdings among others hailed as Singapore winners; to compete at Asia/Pacific competition
SINGAPORE, September 21st, 2021 – IDC Asia/Pacific announced at today's IDC Digital Transformation (DX) Summit Singapore that FWD Group is the Future Enterprise of the Year for Singapore. May Yap of Jabil was also named as CIO of the Year.
Now on its fifth year, IDC's DX Summit and Future Enterprise Awards continue to celebrate the tech-enabled resilience of enterprises as they navigate through the challenges and disruptions in the digitally changed world. Joining FWD Group and Jabil as Singapore winners are: City Developments Limited, OCBC, Great Eastern Life Assurance Co Ltd, Standard Chartered Bank, PSA Corporation Ltd, DBS Bank, Traveloka, CapitaLand, Grab, Changi Airport Group, and Mandai Park Holdings.
These organizations asserted their leadership amid a pandemic and distinguished themselves from more than 1000 entries received from close to 700 end-user organizations across Asia/Pacific. They were chosen as a cut above the rest in Singapore after displaying exceptional planning and implementation of digital transformation (DX) initiatives according to IDC's Future Enterprise benchmark categories, as shown in the recap below:
• CityNexus by City Developments Limited named as Best in Future of Connectedness:
City Development Limited developed CityNexus, a proprietary smart building platform, delivering an always-on engagement experience for its office community, virtual marketplaces for retail merchants, and intelligent automation for its ecosystem partners to streamline operations. Merging IT with operations, CityNexus leveraged Microservices, Artificial Intelligence (AI), Internet of Things (IoT), Fiber, Wireless, and SD-WAN to provide a great collaborative experience and connectivity for tenants and revenue growth for merchants, and enable services such as digital payments, flexible workspaces, and facility management. Amid the pandemic, CityNexus launched digital solutions enabling companies to sustain operations and employees to feel safe and engaged. As the first building integrated with SGVerify, CDL's Republic Plaza enabled real-time visitor verification with automated turnstile access and is the first building globally to integrate with Otis's eCall API, enabling contactless "call for lifts" using smartphones, hence minimizing wait times and optimizing passenger allocation to enhance safety.
• Open Banking OCBC by OCBC named as Best in Future of Customers and Consumers:
To support Singapore's national initiative to enhance personal financial literacy and planning, OCBC has participated in the implementation of SGFinDex, a secured government infrastructure that orchestrates secure transfer of customer's personal financial data between seven participating banks and three government agencies using SingPass. OCBC was the first financial institution in Singapore to institute an annual review process for financial life goals, effectively extending wealth conversations beyond high-net-worth individuals and making financial planning accessible to the masses. With Singapore's push towards better financial planning, coupled with AI nudges and financial tips augmented with data from SGFinDex on the OCBC Mobile Banking app, OCBC also introduced the OCBC Financial OneView and OCBC Life Goals.
• Great Eastern Cloud Enablement Program by Great Eastern Life Assurance Co Ltd named as Best in Future of Digital Infrastructure:
At Great Eastern (GE), adopting cloud capabilities has been identified as an essential component in "future-proofing" its technology landscape. Instead of the typical lift-and-shift approach into a public cloud service provider, GE took a holistic approach in its cloud strategy and is working towards a hybrid multi-cloud end-state architecture. As part of its multi-year cloud capabilities program, GE embarked and completed the build of an on-premise GE private cloud platform. This platform forms the core technology pillar for future multi-cloud extension and marks the important first steps for organization transformation to adopt cloud-centric technologies. With this project, GE removed blockers typical in hardware delivery lead time and sees at least 30% savings in hardware amounting to S$10 million over three years.
• Transforming the Payments World with SCPay platform by Standard Chartered Bank named as Best in Future of Digital Innovation:
Standard Chartered Bank implemented SCPAY, building a next-generation core payment engine, driving payments into the cloud, digitizing, and optimizing processes and empowering its clients to operate with minimal information technology resources and infrastructure. It gives Standard Chartered Bank agility to rapidly design and launch services, as well as scale payments and e-collection products. Launched in September 2019, SCPay is the bank's answer to the rapid evolution of the corporate banking landscape, to fulfill the future expectations of its clients, regulatory bodies, and challenger banks. This future-ready platform has been designed to provide bespoke, client-centric solutions which puts the customer front and center. SCPay brings together a high degree of speed, scale, 24/7 availability, heightened security, and whole host of value-driven features against the longstanding challenges in the fintech world.
• Connected Community - Intelligent Logistics Ecosystem by PSA Corporation Ltd named as Best in Future of Industry Ecosystems:
PSA Singapore (PSA) and the Container Depot and Logistics Association (Singapore) (CDAS) launched 'SmartBooking,' an integrated one-stop booking platform for container depots, terminals, haulers, and logistics facilities across Singapore, as well as 'iBOX' (Intelligent Box Operation eXchange), a next-generation depot management solution that digitally connects the port with container depots. Launched in 2021, this initiative plays a major role in Singapore's logistics ecosystem digitalization roadmap and is part of the National Artificial Intelligence Strategy to facilitate data exchange and enable AI solutions. As a single end-to-end platform, SmartBooking provides visibility of the entire logistics flow, including vessel schedules and container movement events. iBOX is further integrated with SmartBooking for seamless data exchange, enabling better truck visibility for enhanced efficiency between logistics facilities and container depots, two major nodes in container transportation.
• DBS AI Protocol – ALAN by DBS Bank named as Best in Future of Intelligence:
Driving a coordinated strategy to accelerate and streamline the use of data and analytics across the organization has been a focal point of the bank's transformation agenda. As part of this strategy, the DBS Data First Analytics Centre of Excellence (ACOE) launched the AI Industrialization program to build enterprise AI capability, driving adoption and application of AI across the bank. ALAN, the DBS enterprise AI protocol was developed in 2020 to help scale AI/ML practices at an enterprise level. Named after Alan Turing, the protocol defines a standardized end-to-end process to deliver AI initiatives across the bank and reduce time-to-value. With ALAN, the bank can enable a common way of working to support iterative improvement; encourage the creation and use of reusable assets; reinforce best practices, tracking, and control of risks through tools to fast-track the delivery of analytics use cases; and ultimately, maximize the value of data across the organization.
• Product Analytics, a Key Strategy for Traveloka to Continue Fulfilling Users' Travel and Lifestyle Aspirations by Traveloka named as Best in Future of Intelligence:
To effectively expand in an industry characterized by ever-evolving changes in customer preferences and behaviors, Traveloka needed a system that could streamline internal workflows to respond quickly to customers' needs, while innovating consistently to be set apart from other players. To address this, Traveloka engaged a Digital Optimization System to enable teams to do their own data analysis and insight generation - while also being able to tap on customer behavior data to better personalize experiences. By incorporating product analytics as part of its digital strategy, Traveloka has ensured that its customer engagement initiatives would always be aligned with its customers' actual needs, while also being able to be actioned in real-time when needed. This strategy has freed up about 40% of analysts' time, allowing them to work on more strategic and meaningful projects.
• Disrupting Finance Operations through Collective Intelligence by Standard Chartered Bank named as Best in Future of Operations:
The Digital MI team at Standard Chartered Bank overhauled three major systems at the bank that produce summary financials and expose performance and planning dashboards to thousands of stakeholders across the bank. This project automates laborious tasks previously done in spreadsheets, increases the scale and frequency of analytics, and delivers self-service analytics capabilities in a governed, standardized way. Key KPIs include processing 10 million to 400 million+ rows of data, opening doors to future innovation; turning 2,500 effort hours down to a 10 minute-process using governed process automation; increasing analyst productivity by a factor of 30 by replacing spreadsheets processes with governed self-service analytics; accelerating overall time-to-market; delivering their first use cases in production in less than nine months; and turning idea-to-prototype time to under 12 weeks.
• GrabDefence: A Suite of Risk Protection Solutions by Grab named as Best in Future of Trust:
GrabDefence is a suite of risk protection solutions that were innovated inside Grab and successfully improved user and partner trust with big data and (AI) technology. Every day, it processes a vast amount of data and delivers millions of predictions using AI technology such as device fingerprinting, face recognition, and deep graph neural networks. It has been successful at keeping fraud loss on Grab's platform under 20 bps of revenue, far below industry benchmarks. In Q1 of 2020, GrabDefence was made publicly available as a SaaS feature for enterprises and startups. With a complete suite including a development environment, rule and machine learning engine, and analytics portal, it aims to protect other companies and allows them to focus on their hyper-growth stage with zero distraction from fraud and hustle.
• CapitaLand Automation Program by CapitaLand named as Best in Future of Work:
CapitaLand's automation program is aligned to the three core tenets of its business transformation framework – People, Sustainability, and Digitalization. After a successful pilot in 2019, CapitaLand embarked on its automation program. In just under two years, the organization has automated about 80 processes across 15 departments, with 60,000 hours in productivity savings. The program has created a new work experience for staff, in which they work side-by-side RPA robots, enabling them to be more productive, reduce errors, and focus on higher value activities. CapitaLand has been continuously running awareness sessions across the organization to bring about a mindset change in the way people work. In late 2020, the Citizen Developer program was rolled out to build a future-ready workforce. So far, 250 staff members have undergone the Citizen Developer program.
• May Yap of Jabil named as CIO/CDO of the Year:
As vice president and CIO of Jabil Green Point (JGP), May Yap was tasked to transform IT processes to align to Industry 4.0 standards. By clearly defining digital transformation into three distinct parts: people, process, and technology, Yap strategically spearheaded several key transformation programs at JGP. With a mandate for a leaner organization that thrives on collaboration, Yap outlined plans to promote digital literacy and technology advocacy within the JGP workforce by promoting data education and technology awareness and leveraging data visualization and analytics to drive a mindset change. Yap emphasizes mobility and usability to drive the need for faster, more scalable, cloud-based solutions which has led to making smarter JGP factories. These efforts paid off in 2019 when she successfully established the first lighthouse in JGP, a next generation connected factory that will be replicated across all other sites.
• Reviving Safe Travel, by DIVA (Changi Airport's Digital Factory) by Changi Airport Group named as winner for Special Award for Digital Resiliency:
COVID-19 has massively impacted travel activity at Changi Airport. As the airport is the first line of defense for Singapore, the safety and well-being of passengers and airport employees continues to be the Changi Airport Group's (CAG) top priority. Changi Airport has reprioritized its Digital Factory DIVA (Digital, Innovation, Ventures, and Analytics), to build digital resilience in airport operations and processes. With its airport partners, DIVA launched new digital products, including the Safe Travel Concierge, a one-stop portal for all passengers to and from Singapore, used by around 1,000 passengers daily; ChangiQ, a new digital queueing solution facilitating safe distancing and better crowd management used by 60% of departing flights; and Breath Analyzer Rostered Routine Testing, a digital platform enabling more regular COVID-19 tests using the latest breathalyzer method with results within 10 minutes for more than 1000 airport workers daily.
• Transformation 2.0 by Mandai Park Holdings named as winner for Special Award for Digital Resiliency:
Mindful that the 4th Industrial Revolution is in full swing bringing a profound impact on consumer expectations, the organization set a vision to unlock the potential of Industry 4.0 for Mandai and empower the organization to flourish. From 2019, Mandai kickstarted its Transformation 2.0 with the objective to transcend all boundaries (physical, emotional, and internal) and bring Mandai and wildlife closer to every Singaporean and to the world. The Transformation 2.0 program adopts a whole-of-organization approach and is governed by the Transformation Steering Committee chaired by the Group's CEO. Transformation 2.0 coordinates the initiatives of three Transformation verticals of Performance, People, and Planet. This is further supported by four horizontal change enablers of people, processes, platforms, and products: to drive innovation with tools, projects, and employee recognition, create exponential value through technology, and build a global product ecosystem to tap new markets.
• New Business Model by FWD Group named as Future Enterprise of the Year:
FWD's New Business Model is redefining the reach and potential of the insurance industry across Asia, with a growing portfolio of online products that tap into the world of eCommerce. FWD has taken a traditional product and updated it for the modern age and younger audiences, with a host of new ideas, tools, and capabilities. Just over two years since the project launched, 1 in 5 new customers are now acquired via the New Business Model (as of YTD May 2021), which reflects Asia's growing appetite for insurance that's fast, easy, and fully online. From life insurance to COVID coverage, FWD now offers more than double the eCommerce products compared to all regional insurers. With a continuously growing a product line, FWD has built a reputation for spotting trends and is leveraging its first mover and early adoption advantage, as one of the first insurance providers that has established itself in the eCommerce space.
IDC's Future Enterprise Awards follows a two-phased approach to determine country and regional winners. Each nomination is evaluated by a team of local and regional IDC analysts against a standard assessment framework based on IDC's Future Enterprise taxonomy. All country winners will qualify for the regional competition to be decided by a panel of judges comprised of IDC analysts, industry practitioners, thought leaders, and academia around the globe.
To view the acceptance speech of all our winners and the best-practice presentation from a select few at the IDC DX Summit Singapore, visit IDC Arena HERE. IDC Arena is IDC's new integrated content hub that takes IDC thought leadership events online, and exclusive analyst essential guidance videos on-demand.
The 2021 Future Enterprise Awards Singapore winners will compete at the regional finals happening at the highly anticipated IDC Asia/Pacific DX Summit and Future Enterprise Awards 2021 on October 27-28, 2021 in IDC Arena. To register to join the annual regional DX Summit, please register HERE.
For more information about IDC Future Enterprise Awards, contact Celeste Narvaez cnarvaez@idc.com. For media inquiries, contact Tessa Rago trago@idc.com  or Alvin Afuang aafuang@idc.com.
-Ends-
About IDC
International Data Corporation (IDC) is the premier global provider of market intelligence, advisory services, and events for the information technology, telecommunications, and consumer technology markets. With more than 1,100 analysts worldwide, IDC offers global, regional, and local expertise on technology, IT benchmarking and sourcing, and industry opportunities and trends in over 110 countries. IDC's analysis and insight helps IT professionals, business executives, and the investment community to make fact-based technology decisions and to achieve their key business objectives. Founded in 1964, IDC is a wholly owned subsidiary of International Data Group (IDG), the world's leading tech media, data, and marketing services company. To learn more about IDC, please visit www.idc.com. Follow IDC on Twitter at @IDC and LinkedIn. Subscribe to the IDC Blog for industry news and insights.
Coverage
Companies Covered
Jabil Inc., CapitaLand Ltd., PSA Corporation Limited, CITY DEVELOPMENTS LIMITED, Grab Holdings Inc., THE GREAT EASTERN LIFE ASSURANCE COMPANY LIMITED, DBS Bank Ltd., Changi Airport Group, Mandai Park Holdings Pte Ltd, FWD Group Management Holdings Limited, Standard Chartered PLC, PT Traveloka Indonesia, Oversea-Chinese Banking Corporation Limited
Regions Covered
Topics Covered
Analytic applications, Business transformation, Cognitive/artificial intelligence, Digital innovation, Governance, Internet of things, Risk management, eCommerce