Current:

IDC Announces Future Enterprise Awards 2021 Winners at IDC DX Summit Hong Kong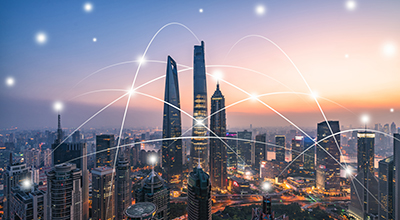 27 Sep 2021
IDC Announces Future Enterprise Awards 2021 Winners at IDC DX Summit Hong Kong
Mox Bank, FWD Group, Hong Kong Disneyland Resort among others hailed as Hong Kong winners; to compete at Asia/Pacific competition
HONG KONG, September 28th, 2021 – IDC Asia/Pacific announced at today's IDC Digital Transformation (DX) Summit Hong Kong that Mox Bank is the Future Enterprise of the Year for Hong Kong. Sandeep Pandey of FWD Group was also named as CIO of the Year.
Now on its fifth year, IDC's DX Summit and Future Enterprise Awards continue to celebrate the tech-enabled resilience of enterprises as they navigate through the challenges and disruptions in the digitally changed world. Joining Mox Bank and FWD Group as Hong Kong winners are: AIA International Limited, Bank of China (Hong Kong) Limited, Cathay Pacific, Hong Kong Disneyland Resort, OneDegree, MTR Corporation, and The Hongkong Electric Company, Limited (HK Electric).
These organizations asserted their leadership amid a pandemic and distinguished themselves from more than 1000 entries received from close to 700 end-user organizations across Asia/Pacific. They were chosen as a cut above the rest in Hong Kong after displaying exceptional planning and implementation of digital transformation (DX) initiatives according to IDC's Future Enterprise benchmark categories, as shown in the recap below:
• Ultra Track by Cathay Pacific named as Best in Future of Connectedness:
Cathay Pacific developed the Ultra Track solution to meet the biggest logistical challenge that the air cargo industry has ever encountered: enabling temperature monitoring of vaccine shipments in near real-time.
Ultra Track is a next generation track-and-trace solution offered by Cathay Pacific Cargo to cargo customers to ensure that shipments have the highest level of care. It is a multi-dimensional tracking and data logging system that uses Bluetooth Low Energy device to record and transmit GPS location, temperature, and humidity of the shipment in near real-time, making it ideal for temperature-sensitive and fragile shipment. The data captured is sent to the airline IoT framework running on cloud through a 4G network, enabling constant monitoring. Cargo Operations Control Center staff can take proactive steps to intervene at the first hint of a shipment experiencing temperature excursions, delays, or equipment malfunction. At the same time, customer can track their shipment location, temperature, and humidity through the airline cargo website.
• Data-Driven Customer Intelligence Platform by Bank of China (Hong Kong) Limited named Best in Future of Customers and Consumers and Best in Future of Intelligence:
Serving over half of the population in Hong Kong, as navigating to the new norm, Bank of China (Hong Kong) has been exploring different ways to connect with customers by taking steps to transform communication and engagement. Mobile Banking app has seen an exponential growth in digital transaction for instance. The implemented Customer Intelligence and Marketing Platform project leverages artificial intelligence (AI), customer-centric design and digital innovations to provide intelligent, personalized, and timely solutions across multiple channels including Mobile Banking, Internet Banking, and Chatbot.  The design of "Human Machine" collaboration strikes a balance between human and digital connections by combining both AI insights and human intelligence to serve customers' needs in the best possible way. In addition, some new innovations such as AI-powered "Conversational Prompt" in Mobile Banking, Instant In-app messaging, and first in the market BoC Live Channel have also been launched by the Bank to connect with customers.
The project's winning marketing strategies 4P initiatives "Predictive, Proactive, Personalized and Persistent" enable the bank to uncover customers' needs and preferences. For instance, the enabled intelligence and technology facilitates the best class digital experience and customer journey and allows frontline teams to interact with customers lively and deliver hyper-personalized services.  Customer responses have seen a 2-3X uplift in marketing campaigns across a diverse range of personal banking products and services. More advanced connections with customers are anticipated to serve customers better and smarter in the future.
• Digital Enablement Platform (DEP) by FWD Group named as Best in Future of Digital Infrastructure:
FWD Group established its Digital Enablement Platform (DEP), a cloud service platform upon which all FWD developers can build, manage, and scale modern applications without the constraints of traditional software delivery and deployment practices. It further automates DevOps to automatically manage and provide end-to-end cloud resources for enterprise projects within minutes as a platform-as-a-service. With DEP, the approach to software delivery is changed by abstracting the infrastructure requirements away while allowing development teams to focus their time on creating great software for internal and external users. Such shift is continuing with constant improvement by the DEP team to benefit all software development teams across all different regions. The long-term benefit is exponential, enabling FWD to accelerate cloud adoption, improve time-to-market and optimize cost.
• IXT, the Insurance Results-driven Platform by OneDegree named as Best in Future of Digital Innovation:
To power OneDegree's end-to-end digital insurance operation, the organization has built IXT, a modern insurance platform that meets the online insurance and emerging business needs. IXT not only enables OneDegree's digital operation, but also empowers other insurers to innovate and grow at scale. It helps insurers unleash business growth by offering a suite of solutions based on an open API architecture to launch new products, enhance operational agility, and facilitate ecosystem partnerships.
IXT integrates seamlessly with insurers' existing systems and customer applications, while enabling ecosystem partnerships to drive sales growth and product differentiations. More than just enabling sales, IXT is a scalable and secure platform that functions as a robust middle office with automated rule engines and streamlined workflows across the entire insurance operation to help insurers drive operational efficiencies and build digital momentum.
• Integrated Digital Solution for "Care and Share" SME Caterers Subsidy Scheme (the Coupon Scheme) by The Hongkong Electric Company, Limited (HK Electric) named as Best in Future of Industry Ecosystems:
To help the underprivileged and SME caterers to tide over the difficult socio-economic climate, HK Electric launched in May 2020 a $20 million Coupon Scheme distributing dining coupon sets worth $500 each to 40,000 families in need via 23 NGO centers for use at over 220 SME eateries. The entire customer/coupon journey started from coupon production and inventory keeping; coupon delivery to NGO centers; eligibility assessment, coupon registration and distribution at NGO centers; redemption and accounting of coupons at SME eateries, which was fully tracked by an integrated digital solution developed by HK Electric. The integrated digital solution comprised mobile apps, data repositories and visual analytic dashboards, which were integrated via robotic process automation (RPA).
HK Electric developed an in-house mobile-desktop cross-platform app with on-premise data repository for beneficiary registration and coupon distribution at NGO centers, deployed a cloud-based app for coupon redemption at eateries, and established an on-premise collaboration repository storing NGO center and eatery portfolios. These discrete apps and data repositories were integrated via RPA to a set of on-premise visual analytics dashboards, which enabled speedy reimbursement of redeemed coupon amounts to eateries via bank account transfer and allowed HK Electric to take timely actions in ensuring smooth operations and integrity., The integrated digital solution has brought unprecedented digital experience to customers, NGO centers, SME eateries and HK Electric's workforce, which helped drive digital evolution of the cross-industry ecosystems.
• Smart Train Planning by MTR Corporation named as Best in Future of Operations:
The MTR Corporation aspires to be a smart mobility service provider.  To pursue this goal, the Corporation embraces and integrates innovation and digital technologies into various aspects to deliver the best possible services in the cities we are serving.   "Smart Maintenance" and "Smart Depot" are the key mobility features in its digital transformation roadmap to assure high precision maintenance quality together with strong agility and cost efficiency to sustain world-class train services.  The AI‐empowered and cloud-based Smart Train Planning System plays an essential role in realizing this vision as it helps optimize the train's daily running mileage and dynamically adjust the mileage-based train maintenance plan to maximize train utilization.
• AIA Career Aptitude Test (CAT) by AIA International Limited named as Best in Future of Work:
The AIA Career Aptitude Test (CAT) is an innovative AI-infused recruitment application launched in Hong Kong. CAT evolves financial planner recruitment from subjective candidate evaluation to an unbiased hiring decision with holistic analytics of a candidate's potentials, resulting in improved recruitment and training efficiency. With CAT, AIA can convert tacit experience shared from seasoned leaders and widely established psychological theories into actionable know-how, to make available for and empower all AIAHK financial planners in making an informed decision when recruiting and grooming the next-gen leaders. Furthermore, with in-force financial planners' performance/behavioral data and patterns, AIA can uncover valuable actionable insights with machine learning technology. These financial planners developed from CAT are then fed into AIAHK's revamping the Financial Planner Training revamp to curate, personalize and recommend the right training contents to financial planners at the right time through an AI-based Intelligent Decision Engine. Since the solution launched in the second half of 2020, CAT successfully reinvented the recruitment strategy of 80%+ of active leaders, while streamlining candidate continuous development.
• Sandeep Pandey, Group Chief Technology Officer of FWD Group named as CIO of the Year:
Sandeep Pandey leads and develops FWD Group's Technology strategy as the Group Chief Technology Officer with tangible KPIs that are fully aligned with its Business Strategy and embraced by all markets.  Technology Strategy focuses on delivering change 10x faster, securely, collaboratively and cost-effectively. FWD Group places a significant and continuous focus on its people and creating intellectual property in-house.
One of the key tenets of the Technology Strategy is the Cloud First Strategy that enables rapid business expansion aspirations through cutting-edge cloud technologies. This has been making solid progress in FWD Group's markets through the Group Cloud Centre of Excellence (Cloud CoE) and developing local skills as a resilient and sustainable operating model. This has become even more relevant and crucial to both customers and employees during the pandemic, as it provides convenience for users to access services from any device, anytime, anywhere. Cloud-based solutions will support FWD to innovate its products, scale the business, stay agile and resilient across front to back operations and continue to deliver its vision of changing the way people feel about insurance.
The technology landscape is ever-changing and FWD Group continues to adapt its IT strategies constantly according to market advancements to ensure that it stays ahead of the game. Group IT will continue to work and dovetail seamlessly with Group Digital, Group Data and Group Transformation to deliver customer-led priorities.
• COVID-inspired Innovations by Hong Kong Disneyland Resort named as winner of Special Award for Digital Resiliency:
Hong Kong Disneyland's park was closed for more than 200 days since February 2020 due to the pandemic as required and advised by local health authorities, while the resort hotels operated at an adjusted service level. The resort took a measured and agile approach to navigate these challenges, with digital solutions being a crucial part of the plan and a key enabler. These innovations include park admission reservation, virtual queuing, standby passes, contactless payment, and cast member on-site testing and vaccination arrangements. With these solutions, the resort was able to prioritize the health and safety of guests and cast members through the implementation of new protocols, including reduced capacity, physical distancing, and health screening.
The resort was also able to maintain and adjust its operations for business efficiency, while maintaining the guest experience, leading to new ways to generate revenue under pandemic. Digital platforms have been transformed for online sales initiatives for merchandise and food and beverage items. Digital solutions such as e-stamps and e-tokens have also enabled new business opportunities. The long-term target for the COVID-inspired digital projects was about recalibrating and reimagining the business for the future and adapting to the new norm in the post-pandemic era.
• Mox Bank by Standard Chartered by Mox Bank named as Future Enterprise of the Year for Hong Kong:
Mox is a virtual bank in Hong Kong backed by Standard Chartered, in partnership with HKT, PCCW, and Trip.com. With the combined power of a well-trusted international banking group, the city's telecom and lifestyle leader, as well as Asia's largest online travel agency, Mox delivers a suite of retail banking services as well as lifestyle benefits all in one place, growing its customers' money, world, and possibilities. Mox is among the first batch of banks to obtain the virtual banking license from Hong Kong Monetary Authority in March 2019. It has built a new bank from scratch – delivering a whole new, digital, and personalized experience to empower its customers. Celebrated its first anniversary in September 2021, Mox won the hearts of more than 160,000 customers in Hong Kong and is the most trusted virtual bank in Hong Kong, based on a recent survey*. The Mox app is one of the highest-rated financial apps in Hong Kong with a 4.8 rating out of 5 on the Apple App Store and a 4.6 rating out of 5 on the Google Play Store.
*Data collected from a YouGov survey conducted in June 2021, with responses based on 1,033 respondents, of whom 694 are current virtual bank customers or prospective virtual bank customers.
"The standard of entries from Hong Kong are increasingly more sophisticated demonstrating how resilient Hong Kong can be as a market during these very trying times. Being a Future Enterprise means consistently pushing the boundaries of what can be achieved – it is a cultural and technological journey that not all are ready to embrace, but these winners are showing how it can be achieved. In 2020, 83% of organizations in the region saw more than 5% increase in revenue because of their DX investments, while the Asia/Pacific region spending reached about $461 billion on technologies and services supporting digital transformation in 2021. It is very inspirational to see how Hong Kong is able to respond to the challenges of the local and global markets with some highly original approaches to assuring the Digital Resiliency of their business operations," says Simon Piff, Vice President of Practice Group Research, IDC Asia Pacific.
IDC's Future Enterprise Awards follows a two-phased approach to determine country and regional winners. Each nomination is evaluated by a team of local and regional IDC analysts against a standard assessment framework based on IDC's Future Enterprise taxonomy. All country winners will qualify for the regional competition to be decided by a panel of judges comprised of IDC analysts, industry practitioners, thought leaders, and academia around the globe.
To view the acceptance speech of all our winners and the best-practice presentation from a select few at the IDC DX Summit Hong Kong, visit IDC Arena HERE. IDC Arena is IDC's new integrated content hub that takes IDC thought leadership events online, and exclusive analyst essential guidance videos on-demand.
The 2021 Future Enterprise Awards Hong Kong winners will compete at the regional finals happening at the highly anticipated IDC Asia/Pacific DX Summit and Future Enterprise Awards 2021 on October 27-28, 2021 in IDC Arena. To register to join the annual regional DX Summit, please register HERE.
For more information about IDC Future Enterprise Awards, contact Celeste Narvaez cnarvaez@idc.com. For media inquiries, contact Tessa Rago trago@idc.com   or Alvin Afuang aafuang@idc.com.
- Ends -
About IDC
International Data Corporation (IDC) is the premier global provider of market intelligence, advisory services, and events for the information technology, telecommunications, and consumer technology markets. With more than 1,100 analysts worldwide, IDC offers global, regional, and local expertise on technology, IT benchmarking and sourcing, and industry opportunities and trends in over 110 countries. IDC's analysis and insight helps IT professionals, business executives, and the investment community to make fact-based technology decisions and to achieve their key business objectives. Founded in 1964, IDC is a wholly owned subsidiary of International Data Group (IDG), the world's leading tech media, data, and marketing services company. To learn more about IDC, please visit www.idc.com. Follow IDC on Twitter at @IDC  and LinkedIn. Subscribe to the IDC Blog  for industry news and insights.
Coverage
Companies Covered
MTR CORPORATION LIMITED, ONEDEGREE SRL, The Walt Disney Company, CATHAY PACIFIC AIRWAYS LIMITED, THE HONGKONG ELECTRIC COMPANY, LIMITED, Bank of China (Hong Kong) Limited, AIA International Limited
Regions Covered
Topics Covered
Cloud-based partners, Cognitive/artificial intelligence, Customer relationship management applications, Digital transformation, Future of work