Current:

Asia/Pacific* 2021 ICT Spend to Show Healthy Growth- Mobility, IoT, Cloud, and AI Driving Investments, Reports IDC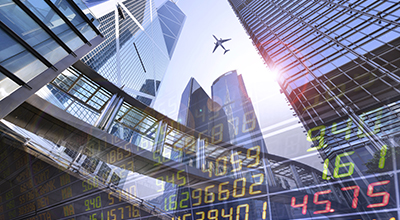 27 Sep 2021
Asia/Pacific* 2021 ICT Spend to Show Healthy Growth- Mobility, IoT, Cloud, and AI Driving Investments, Reports IDC
SINGAPORE, September 28th, 2021 – The latest release of IDC's Worldwide Black Book: 3rd Platform Edition reveals that Asia/Pacific* ICT Spending, including IT spending in addition to telecom services and new technologies such as AI, Robotics, Cloud, Analytics, and IoT, will increase by 9.3% in 2021 to reach $1.3 trillion. Organizations across Asia/Pacific* have accelerated their investment in these new technologies to rapidly adapt and respond to business disruptions, thus driving this growth. At the same time, 2nd Platform technologies, including non-mobile, on-premise, and those that lack specific functionalities associated with other new technologies, were either constant or declining.
"Use of various new technologies across organizations have taken center stage to improve operational resilience and provide innovative offerings. The future of organizations now heavily depends on technology investments made within the last year to either sustain or evolve as a company," says Mario Allen Clement, Senior Market Analyst at IDC IT Spending Guides, Customer Insights & Analysis.
Decision-makers who had invested with a siloed short-term approach realized comprehensive benefits with a strategic and transformative long-term investment plan. IDC's 2021 Future Enterprise Resiliency Survey, which track organizations' journey to recovery, revealed that 40% of enterprise IT budget is now allocated to new initiatives or shifted from existing projects to address Covid-19 induced business changes. Most of these new initiatives are born on cloud and leverage analytics with other innovation accelerator technologies. Their composition in the overall spend mix will increase rapidly during the forecast period.
Source: IDC Worldwide Black Book : 3rd Platform Edition, Aug 2021
"IDC's research reveals that customer satisfaction, employee productivity, operational efficiency, and innovation are some of the highest beneficiaries of increased digital investments," says Vinay Gupta, Research Director at IDC IT Spending Guides, Customer Insights & Analysis. "Powering these use cases are investments in new emerging categories of technologies which must be a focus of ICT suppliers and buyers," he adds.
Investments in IoT, including hardware, software, and services, are expected to grow by 10.0% in 2021 and reach $441.9 billion by the end of the forecast period. These technology investments will drive implementations to accelerate the operational efficiency via use cases such as autonomic operations, production asset management, smart grid, freight monitoring, and omni-channel operations. Investments in AI show the fastest growth of 30.1% in 2021 to reach $25.0 billion by 2025. These investments are mainly classified under customer satisfaction use cases such as automated customer service agents and sales process recommendation and automation.
IDC's Worldwide Black Book : 3rd Platform Edition is an expanded view of the ICT market in 53 countries, with forecasts for all traditional technologies in addition to new emerging categories such as drones, sensors, and AR/VR viewers. In addition, it segments all ICT spending by the following platforms: cloud, mobility, big data and analytics, social, IoT, AI, AR/VR, 3D printing, security, robotics, and blockchain. Worldwide Black Book: 3rd Platform Edition gives ICT suppliers and investors all the tools necessary to develop a comprehensive understanding of new and emerging market opportunities alongside traditional technologies and the shift from legacy platforms to new deployment models, including the migration of ICT to the cloud and mobile platforms.
*Note: Asia/Pacific excluding Japan
-Ends-
About IDC Spending Guides
IDC's Spending Guides provide a granular view of key technology markets from a regional, vertical industry, use case, buyer, and technology perspective. The spending guides are delivered via pivot table format or custom query tool, allowing the user to easily extract meaningful information about each market by viewing data trends and relationships.
For more information about IDC's Spending Guides, please contact Vinay Gupta at vgupta@idc.com
About IDC
International Data Corporation (IDC) is the premier global provider of market intelligence, advisory services, and events for the information technology, telecommunications, and consumer technology markets. With more than 1,100 analysts worldwide, IDC offers global, regional, and local expertise on technology, IT benchmarking and sourcing, and industry opportunities and trends in over 110 countries. IDC's analysis and insight helps IT professionals, business executives, and the investment community to make fact-based technology decisions and to achieve their key business objectives. Founded in 1964, IDC is a wholly owned subsidiary of International Data Group (IDG), the world's leading tech media, data, and marketing services company. To learn more about IDC, please visit www.idc.com. Follow IDC on Twitter at @IDC   and LinkedIn. Subscribe to the IDC Blog   for industry news and insights.
Coverage