Current:

India's Enterprise Networking Market Showed a 14.1% YoY Growth In 2Q21 Irrespective of Second Wave of COVID, Reports IDC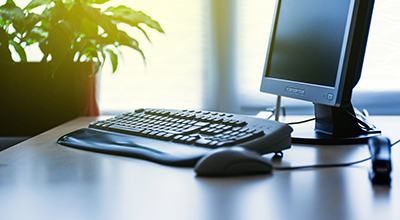 28 Sep 2021
India's Enterprise Networking Market Showed a 14.1% YoY Growth In 2Q21 Irrespective of Second Wave of COVID, Reports IDC
NEW DELHI, September 28, 2021: India's networking market, which includes Ethernet Switch, Routers, and WLAN segments, witnessed a reasonable 14.1% year-over-year (YoY) growth in terms of vendor revenues during 2Q21 (April – June), according to International Data Corporation (IDC). The increased YoY growth could be attributed to the weak base last year caused by the first wave of the pandemic. However, Indian enterprises continued to invest in network infrastructure and the overall vendor revenues grew 5.6% sequentially irrespective of the second wave of the pandemic.
Switching business in India had a strong 20.9% YoY growth during 2Q21. The very high growth could be attributed to a very slow 2Q20. However, the non-DC switching business, which remained slow due to the shutdown of campuses grew by 38.5% YoY, anticipating the hybrid work trend to be prevalent in the new normal. Key industries that contributed to the switching business include professional services, telecommunications, process manufacturing, and banking.
India's router market too expanded by 18.6% YoY. Both the enterprise and service provider segments grew by 20.3% and 18% YoY, respectively. Service providers were investing in routing hardware, majorly around optimizing capacities and building edge data centers, to enable enterprise use cases. Apart from telecom, other key verticals for routing include professional services, process manufacturing, and banking.
The WLAN segment declined marginally by 7.0% YoY. Consumer gateway routers declined by 23.7% after a massive spike in revenues for the last four quarters. The market was flooded with an excess supply of gateway routers which caused the eventual slowdown during 2Q21.
Enterprise-class wireless, however, sustained the recovery by growing 11.5% YoY. Enterprises were investing in access points, anticipating the hybrid work scenario once offices open. Wi-Fi 6 is gradually becoming the de facto technology, thereby rapidly expanding the access layer to facilitate a variety of enterprise applications.
India Ethernet Switch Market 2Q21
According to IDC's Worldwide Quarterly Ethernet Switch Tracker, the 2Q21 Ethernet Switch market in India stood at USD 147.5 million (by vendor revenue), registering a robust YoY growth of 20.9%. The investments in 2Q21 leaned more towards non-DC switches with strong YoY growth of 38.5% while DC switching grew by a marginal 2.2%. The campus demand that was muted for the entire 2020 started to spend the pent-up demand ahead of opening offices in India. However, enterprises continued to suffer due to the ongoing chip shortages, thereby significantly delaying the lead times. Professional services, telecommunications, process manufacturing, and banking were the top verticals for 2Q21.
Cisco continued to dominate the Ethernet Switch market with a 58.6% share during 2Q21, followed by Hewlett Packard Enterprise (HPE) and Juniper.
India Router Market 2Q21
According to IDC's Worldwide Quarterly Router Tracker, the India Router market in 2Q21 stood at USD 81.1 million (by vendor revenue) with a robust YoY growth of 18.6%. The noticeably high growth was due to the weak base caused during the first wave of the pandemic. Both the enterprise and service provider investments in routing grew by 20.3% and 18.0% YoY, respectively. Telecom vendor investments were mostly centered around refreshes, bandwidth optimization requirements, building edge clouds, investments ahead of 5G rollouts, etc. Apart from telecom, the key investments areas included professional services, process manufacturing, and banking.
Cisco leads the router market with a 68.2% market share in 2Q21 followed by Nokia and Juniper.
India WLAN Market 2Q21
According to IDC's Worldwide Quarterly Wireless LAN Tracker, the Indian WLAN market had a marginal YoY decline of 7% during 2Q21, majorly driven by the consumer wireless segment. The market stood at USD 50.3 million (by vendor revenue). The enterprise-class WLAN sustained the recovery made in 1Q21 and recorded a YoY growth of 11.5%. Wi-Fi 6 contributed to 58.3% of revenues in the overall enterprise WLAN market, thereby becoming the obvious choice for enterprises refreshing their access points. Cloud Managed wireless is also picking up growth, with enterprises opting for the ease of management and better scalability. The market for wireless as a service is also witnessing traction with vendors partnering with multiple telcos and ISPs to offer simplified solutions for small, medium, and large enterprises. Professional services, telecom, and process manufacturing were the top 3 verticals for enterprise wireless during 2Q21.
The consumer gateway router business declined sharply by 23.7% YoY owing to an adequate supply of gateway routers in the supply chain. The market for consumer gateway routers is expected to soften even further with Indian enterprises poised to open offices sooner than expected.
With a market share of 24.4%, TP-Link was the market leader in the WLAN segment during 1Q21. Within the enterprise-class WLAN segment, Cisco was the market leader with a 20.9% market share, followed by HPE with 16.1%.
Sudharsan Raghunathan, Senior Market Analyst, Enterprise Networking, IDC India, says, "The pandemic had a significant impact on Indian enterprises, especially in the small and medium business space. While enterprises clearly understand that network transformation is imperative to stay abreast in the current business landscape, they are not in an immediate position to incur huge capital expenditures. Connectivity as a service option will largely assist these organizations to navigate this challenge. The vendor landscape has been very actively positioning the 'network as a service' model to SMBs in partnerships with telcos and ISPs. This will enable enterprises navigate the challenges around over provisioning of resources, filling the skill gap, and access to SLA-driven connectivity without incurring heavy one-time expenditures."
IDC India Forecast
The Ethernet Switch, Router, and WLAN markets are expected to grow in single digits in terms of compound annual growth rate (CAGR) for 2020–2025. Increased adoption of emerging technologies such as cloud, IoT, mobility, etc., would drive incremental revenues. IDC also expects large investments for 5G rollouts in the next couple of years.
-- Ends --
For more information about IDC's products and research services, please contact Shivani Anand, Senior Marketing Specialist, at sanand@idc.com. You can also follow IDC India's Twitter  and LinkedIn  pages for regular updates.
About IDC Trackers
IDC Tracker  products provide accurate and timely market size, company share, and forecasts for hundreds of technology markets from more than 100 countries around the globe. Using proprietary tools and research processes, IDC's Trackers are updated on a semiannual, quarterly, and monthly basis. Tracker results are delivered to clients in user-friendly excel deliverables and on-line query tools.
About IDC
International Data Corporation (IDC) is the premier global provider of market intelligence, advisory services, and events for the information technology, telecommunications, and consumer technology markets. With more than 1,100 analysts worldwide, IDC offers global, regional, and local expertise on technology and industry opportunities and trends in over 110 countries. IDC's analysis and insight helps IT professionals, business executives, and the investment community to make fact-based technology decisions and to achieve their key business objectives. Founded in 1964, IDC is a wholly-owned subsidiary of International Data Group (IDG), the world's leading tech media, data and marketing services company. To learn more about IDC, please visit www.idc.com. Follow IDC on Twitter at @IDC  and LinkedIn. Subscribe to the IDC Blog for industry news and insights: http://bit.ly/IDCBlog_Subscribe.
All product and company names may be trademarks or registered trademarks of their respective holders.
Coverage