Current:

Future Enterprise Awards 2021 Winners Announced at IDC DX Summit Thailand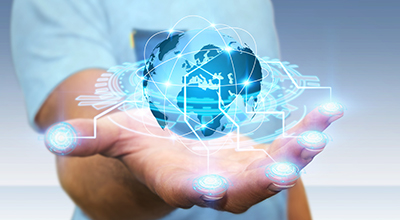 06 Oct 2021
Future Enterprise Awards 2021 Winners Announced at IDC DX Summit Thailand
BANGKOK, 7 October 2021 –IDC Thailand announced at today's IDC Digital Transformation (DX) Summit Thailand that Kasikornbank Public Company Limited is the Future Enterprise of the Year for Thailand. Dr. Ton Chirathivat of Central Group recognized as CEO of the Year and Shekher Kumar Agrawal of Indorama Ventures Public Company Limited recognized as CIO/CDO of the Year.
Now on its fifth year, IDC's Future Enterprise Awards celebrates the tech-enabled resilience of enterprises as they navigate through the challenges and disruptions of the digital economy in the changed world. Joining Kasikornbank Public Company Limited, Central Group and Indorama Ventures Public Company Limited as Thailand winners are: Bangkok Bank Public Company Limited, Bank of Ayudhya Public Company Limited, Bank of Thailand, Central Retail Corporation Public Company Limited, Gulf Energy Development Public Company Limited, Krungthai Bank Public Company Limited, and Ngern Tid Lor Public Limited Company.
These organizations asserted their leadership amid a pandemic and distinguished themselves from more than 1000 entries received from close to 700 end-user organizations across Asia/Pacific. This year's Future Enterprise benchmarks were chosen based on their successful implementation of digital initiatives that address new customer requirements, development of new capabilities, deployment of new critical infrastructure, and pursuit of new industry ecosystems.
Here are this year's Future Enterprise Awards categories and winners, featuring nine new digital agenda items that will be the new benchmarks for what it takes to lead in the changed world:
• The 1: Central of Life Platform by The 1 – Central Group named as Best in Future of Connectedness:
The 1 is envisioned as a 'Central of Life' platform that allows people to interact and engage with each other every day. To achieve this, it implemented a three-phase program. The 1 started with a roadmapping exercise that defined the post-transformation customer experience, as well as what it means to create that desired experience by using consumption data. It then focused on how to deliver on providing appropriate offers and content to the right customers at the right times via The 1 app. Finally, it pivoted quickly in response to changes in customer habits by providing engaging content and carrying out hyper-personalized marketing initiatives at scale, in both quantity and quality. Indeed, the move toward the agile ways of working transformed the entire enterprise from a legacy points system to an enterprise-wide program that wows by delivering rich and relevant experiences and value to its customers.
• Kept by Krungsri, Digital Banking Application by Bank of Ayudhya Public Company Limited named as Best in Future of Customers and Consumers:
The COVID-19 pandemic has accelerated the Thai population's adoption of the New Normal lifestyle, which includes the need to build long-term financial stability and advance digital adoption. As a response, Krungsri launched an innovative digital banking initiative called "Kept by Krungsri" in July 2020. Kept by Krungsri aims to help customers in managing money and maintaining healthy financial discipline. The application is built with cutting-edge technology on the new digital core banking platform, creating three innovative savings (Kept, Grow, and Fun). By using human-centered design, every feature was created based on the insight to solve customers' pain points in money management. It digitizes all the traditional banking activities, process, and services to empower customers to manage money online with secured validation and compliance without having to visit physical branches. Moreover, it gamifies the banking experience to make saving money more enjoyable and motivating.
• KBANK Retail International Remittances Infrastructure by Kasikornbank Public Company Limited named as Best in Future of Digital Infrastructure:
Digital Transformation has been one of the bank's main strategies for years. This includes the development of all types of products such as retail international remittance which aims to create a better customer experience through the adoption of digital tools. One of its goals is to reduce the traditional practices where customers have to travel to physical branches and staff have to check through numerous physical documents. The adoption of technologies allowed customers to facilitate international transfers via their mobile application, anytime and anywhere. Additionally, KBank's collaboration with the Bank of Thailand and other core commercial banks has resulted in the development of a nationwide cross- border digital payment platform to keep up with the fast entries of fintech tools. By transforming its approach, KBank differentiates itself from other financial institutions and accelerates its growth in a rapidly evolving world.
• Government Savings Bond Issuance with Blockchain Technology by Bank of Thailand named as Best in Future of Digital Innovation:
In the past, government savings bonds sale was a complex, multiparty, time-consuming process that relied on a non-real-time system, with duplicated validation steps and manual reconciliation prone to data errors. Bank of Thailand initiated the world's first government savings bond platform powered by blockchain technology which in 2020, allowed the bank to successfully issue a total of $1.6B USD within two weeks. Using blockchain on the highly secured cloud, the platform allows investors to benefit from speedy bond issuance, reducing a process that previously took 15 days, to two days. In addition, investors can now purchase bonds up to the maximum value of their individual allocated quota from a single bank. The benefits and value of this project are shared across stakeholders, including faster bond issuance for investor, decreased workloads and processing time for issuers, underwriters, and registrars, greater transparency, and reduced operating costs across the entire value chain.
• GrabPay Wallet by Kasikornbank Public Company Limited named as Best in Future of Industry Ecosystems:
To empower a 'Digital Lifestyle Ecosystem,' KBank and Grab, Southeast Asia's leading online-to-online (O2O) platform, announced the strategic partnership late last year. The co-branded mobile wallet and strategic investment called "GrabPay Wallet Powered by KBank" officially launched in July 2019. GrabPay Wallet by KBank is a mobile wallet in Grab app which allows Grab customers to pay for transport and delivery services, transfer funds to friends and family, purchase products and services online, and make QR-code payments in restaurants and shops across Thailand. This partnership opens new opportunities to innovate in a rapidly evolving industry and growth region accordingly to transform customers' experience in this Digital Lifestyle Ecosystem for Grab's users, driver-partners, and merchants as well as enhances the delivery of digital services and mobility for millions of users.
• Ngern Tid Lor's Data Analytics Infrastructure by Ngern Tid Lor Public Company Limited named as Best in Future of Intelligence:
Ngern Tid Lor Public Company Limited dramatically broadened the base of valuable data of its customers, providing insights to improve all aspects of its operations. To run a successful financing business, it is crucial to have a strong risk management capability – by leveraging data accumulated through data science, Ngern Tid Lor has built a suite of predictive models that were applied to underwriting, portfolio management and collections. In particular, the organization launched a hybrid underwriting decision engine in Q1 2020 to augment human decisions which improved pull-through rate by 11% and volume by 25%, while requiring 30% less credit analysts. To be able to create relevant offers to customers, the organization embraces the use of data in every decision—as it perceives data as a strategic asset to understand customers to ensure that it could deliver products, services, and experiences that suit customers' preferences.
• Smart Operation System by Gulf Energy Development Public Company Limited named as Best in Future of Operations:
With digital transformation as a key vision at Gulf Energy Development, "Smart Operation System" (SOS) was developed to bring in IT to transform how OT is operated. SOS altered the whole process of how the operation team performed its routine works such as equipment maintenance. The system simplified the process of collecting data from more than 60,000 points/day from different equipment through automated interface and mobile applications. Combining all data into a single data lake to create a data analytics model, the system features alert, notification of issues, and recommendation of solutions based on event-based information; supports planning on unscheduled outage from predictive analysis; and enhances central spared part management for all plants. After launch, SOS has seen great successes in users' experiences of the system in improving the overall efficiency of the operations team.
• Global AML Compliant Operation by Bangkok Bank Public Company Limited named as Best in Future of Trust:
The quality of a bank's analytics capability can be evidenced by its anti-money laundering (AML) operations. The list of issues a bank faces via AML is long and wide-ranging: from a shortage of skills to many false positives from multiple detection and investigation systems to the weak integration of data sources, and a web of manual steps and processes. In recognition of this challenge, Bangkok Bank Limited sought to prime the organization for a global standard of compliance, and as such, it engaged consultants who worked along with the implementation and advisory team to help define the governance model, as well as roles, responsibility and process flows to support the AML system deployment and adoption. The bank has proven this – and more – with a platform integrating the data, models, and business processes necessary for AML compliance. Moving forward, Bangkok Bank wants to meet expanding AML requirements for global operations and ensure AML compliance keeps up with dynamic regulatory frameworks.
• C-Coin Application by Central Retail Corporation Public Company Limited named as Best in Future of Work:
C-Coin was created using blockchain technology by the Central Tech Innovation, with the use of blockchain resulting in lower transactional costs resulting to the development of a new business model with longevity and reliability. The purpose of the C-Coin application is to create an employee engagement tool and to promote its uniqueness for Central Group to more 80,000 employees working across its worldwide business units. All employees can enjoy the multi-purposed reward programs and can spend coins at the multiple redemption channels. This experience helped the organization to understand the impact of employee engagement. With the C-Coin app, the organization realized that employees with a good sense of well-being are engaged and satisfied in their jobs can empower others with their positivity and enthusiasm and are less likely to leave the organization. CRC believes that these efforts will translate into the organization's growth in revenue—with employee engagement as the key to build successful businesses.
• Dr. Ton Chirathivat of The 1 - Central Group named as the CEO of the Year:
Central Group is evolving to be a digital lifestyle platform using insights derived from 360-degree analytical data system and technology tools as well as strong alliances with over 2,000 brands. The 1 successfully transformed from a traditional loyalty points-based program, envisioned as the 'Central of Life' platform, under the leadership of Dr. Ton Chirathivat. The changes include a new company structure, an agile way of working, synergized technology collaboration, and a culture with customer-centricity at heart. The team utilizes big data as the core principle to understand the needs of each customer at an individual level and groundbreaking the technology foundation to build the platform that provides a truly personalized experience to each customer and connects to seamless shopping experiences. Beyond this, he also strengthened The 1 ecosystem by expanding partnerships into various industries covering all lifestyles which solidified the company's position in the market.
• Shekher Kumar Agrawal of Indorama Ventures Public Company Limited named as CIO/CDO of the Year:
Indorama Ventures realized that it is imperative to have a one common growth platform, and more importantly, to work as 'One IVL' to deliver optimal value. With this endeavor, IVL has embarked on a global transformation called A.S.A.P. to establish a common platform across all its global sites. As the President and Program Director for Global ERP and Digital Transformation, Shekher Kumar Agrawal is at the forefront of this change as IVL replaced the 70+ ERP systems that it had to become a more intelligent and data driven organization. The scope brings forward a lot of innovative functionalities that will boost the company's operational efficiencies, customer experience, and employee experience. All of these efforts would make a difference in terms of reduced inventory costs, lower maintenance cost, faster reconciliation of accounts, reduced procurement spends, decreased customer service costs, enhanced employee experience, and talent management.
• K-Strategy – KBANK Strategic Imperatives by Kasikornbank Public Company Limited named as Future Enterprise of the Year:
Guided by a customer-centricity strategy and the resolve of delivering an excellent customer experience, it prioritizes the offering of total solutions and inclusive services anytime, anywhere, responsive to the needs of customers and society as a trustworthy service provider under a single brand. The K-Strategy is implemented as bank-wide strategy with six growth strategies and eight key capabilities to empower their customer's life and business. The Transaction and Wealth Division (TWG) delivers various completed initiatives and solutions aligned with K-Strategy and KCulture. All these imperatives illustrate that KBank is a digitally determined organization leading the digital economy in Thailand with technology and data analytics capabilities in its DNA.
• Thai Government COVID-19 Projects by Krungthai Bank Public Company Limited named as Special Award for Digital Resiliency:
After the outbreak of COVID-19, KTB provided a series of application services for the Thai Government to help the citizens during this time. The bank invested huge efforts in application development and infrastructure, which were set up within a very short timeframe and provided countrywide branches supporting many cases. Two mobile applications are key to success - Paotang G- wallet for end-users and TungNgern for retail shops. Both applications have been built with digital payments mechanism. Because there are millions of users involved, these applications supported the acceleration of the digital economy in Thailand in a very short time. KTB designs application and infrastructure with modern technology to support large workloads while making use of OpenSource software to save cost. The result is user satisfaction as the KTB application can serve more than 100 million users in all events.
"ASEAN organizations have transitioned through multiple phases of accelerated digital transformation initiatives over the past 12 months. The award winners this year are testimony of the belief in technology to help them through difficult times, and we are seeing the shift in organizations being targeted in their technology expenditure. The Future Enterprise beckons – and as all ASEAN economies prioritise the need for a Digital Economy – the importance for organizations to adopt technology to stave off future disruption becomes critical," said Sudev Bangah, Managing Director at IDC ASEAN.
"The accelerated shift from physical to digital world in 2021 can be attested amongst Thai businesses, with a growing emphasis on digital payments, customer engagement, operational and cost efficiency as well as cross-industry collaboration. The number of excellent projects across various industries we received this year indicates that Thailand is heading towards the right direction in bridging the technology gap," said Anchalee Sudechawongsakul, Senior Market Analyst at IDC Thailand
IDC's Future Enterprise Awards follows a two-phased approach to determine country and regional winners. Each nomination is evaluated by a team of local and regional IDC analysts against a standard assessment framework based on IDC's Future Enterprise taxonomy. All country winners will qualify for the regional competition to be decided by a panel of judges comprised of IDC analysts, industry practitioners, thought leaders, and academia around the globe.
The 2021 Future Enterprise Awards Thailand winners will compete at the regional finals happening at the highly anticipated IDC Digital Transformation (DX) Summit where the region's ever-expanding community of key decision makers, tech buyers, vendors, and innovators come together to learn new trends and strategies from winning DX projects and share invaluable insights from their own digital journeys.
IDC Asia/Pacific DX Summit and Future Enterprise Awards 2021 will be a hybrid event. Regional winners will be announced on October 27-28, 2021 in IDC Arena, IDC's new integrated content hub that takes IDC thought leadership events online, and exclusive analyst essential guidance videos on-demand. To get a preview of this game-changing virtual events platform for the ICT industry, click HERE. For more information on IDC DX Awards, please visit www.idcdxawards.com.
For more information about IDC Future Enterprise Awards, contact Akash Tiwari atiwari@idc.com. For media inquiries, contact Fenny Tjandradinate ftjandradinata@idc.com or Jane Yap jqyap@idc.com.
- Ends -
About IDC
International Data Corporation (IDC) is the premier global provider of market intelligence, advisory services, and events for the information technology, telecommunications, and consumer technology markets. With more than 1,100 analysts worldwide, IDC offers global, regional, and local expertise on technology and industry opportunities and trends in over 110 countries. IDC's analysis and insight helps IT professionals, business executives, and the investment community to make fact-based technology decisions and to achieve their key business objectives. Founded in 1964, IDC is a wholly-owned subsidiary of International Data Group (IDG), the world's leading tech media, data and marketing services company. To learn more about IDC, please visit www.idc.com. Follow IDC on Twitter at @IDC  and LinkedIn. Subscribe to the IDC Blog for industry news and insights: http://bit.ly/IDCBlog_Subscribe.
Coverage