Current:

FWD Group, Kasikornbank, Qingdao Haier Co., Ltd., Win Future Enterprise of the Year Award at 2021 IDC DX Summit Asia/Pacific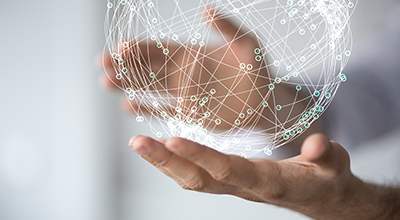 27 Oct 2021
FWD Group, Kasikornbank, Qingdao Haier Co., Ltd., Win Future Enterprise of the Year Award at 2021 IDC DX Summit Asia/Pacific
Jabil Inc., Bajaj Allianz General Insurance Co. Ltd. among others also recognized by IDC for excellence in their digital transformation (DX) efforts
SINGAPORE, October 28th, 2021 – IDC Asia/Pacific today named FWD Group, Kasikornbank, and Qingdao Haier Co., Ltd. as Future Enterprise of the Year winners at the highly anticipated IDC DX Summit Asia/Pacific. May Yap of Jabil was also hailed as CIO of the Year, and Tapan Singhel of Bajaj Allianz General Insurance Co. Ltd. as CEO of the Year.
Now on its fifth year, IDC's DX Summit and Future Enterprise Awards continue to celebrate the tech-enabled resilience of enterprises as they navigate through the challenges and disruptions in the digitally changed world. Other regional winners include: CapitaLand, Bank of China (Hong Kong) Limited, Bharti AXA Life Insurance, Earthquake Commission, Grab, KOTRA, Petronas, Rizal Commercial Banking Corporation, Taipei Fubon Bank, Unilever China, and Union Bank of the Philippines.
Exemplifying this year's theme, "Digital Makeover in the Changed World", these organizations asserted their next-level digital leadership amid a pandemic and distinguished themselves from more than 1000 entries received from close to 700 end-user organizations across Asia/Pacific. They were chosen as a cut above the rest in Asia/Pacific after displaying exceptional planning and implementation of DX initiatives according to IDC's Future Enterprise benchmark categories, as shown in the recap below:
 Connecting the Unconnected by Petronas named as Best in Future of Connectedness:
As Petronas embarked on a digital transformation journey, the importance of having the right modern connectivity globally across all its offices and sites (e.g., plants, offshore platforms, petrol stations) for insights, productivity, and safety became clear. A holistic master plan was executed, which includes revamping the global corporate network to SDWAN technology, bringing direct-internet-access to all identified sites, connecting process areas (onshore and offshore) with pervasive wireless technologies. The SDWAN backbone has enabled them to manage its global network efficiently and reduce operating cost by 20% through single centralized control. The secured Pervasive Wireless technology introduced at plants and offshore platforms, that used to have minimal connectivity, has enabled its people to be connected securely indoor/outdoor. These initiatives, that span across multiple major sites across Malaysia, have delivered significant improvements in productivity and safety of their people.
 Data-Driven Customer Intelligence Platform by Bank of China (Hong Kong) Limited named Best in Future of Customers and Consumers:
Serving over half of the population in Hong Kong, as navigating to the new norm, Bank of China (Hong Kong) has been exploring different ways to connect with customers by taking steps to transform communication and engagement. Mobile Banking app has seen an exponential growth in digital transaction for instance. The implemented Customer Intelligence and Marketing Platform project leverages artificial intelligence (AI), customer-centric design and digital innovations to provide intelligent, personalized, and timely solutions across multiple channels including Mobile Banking, Internet Banking, and Chatbot.  The design of "Human Machine" collaboration strikes a balance between human and digital connections by combining both AI insights and human intelligence to serve customers' needs in the best possible way. In addition, some new innovations such as AI-powered "Conversational Prompt" in Mobile Banking, Instant In-app messaging, and first in the market BoC Live Channel have also been launched by the Bank to connect with customers.
The project's winning marketing strategies 4P initiatives "Predictive, Proactive, Personalized and Persistent" enable the bank to uncover customers' needs and preferences. For instance, the enabled intelligence and technology facilitates the best class digital experience and customer journey and allows frontline teams to interact with customers lively and deliver hyper-personalized services.  Customer responses have seen a 2-3X uplift in marketing campaigns across a diverse range of personal banking products and services. More advanced connections with customers are anticipated to serve customers better and smarter in the future.
 M-Customer by Bharti AXA Life Insurance Company Limited named Best in Future of Digital Infrastructure:
M-Customer is a progressive web application that supports the seller with a seamless customer onboarding experience. It is a common platform that works across distribution channels within Bharti AXA. The application is highly configurable and rule-based with intelligence to enable integration with entities, such as e-know-your-customer (e-KYC) (Aadhaar verification), C-KYC (central KYC repository), CIBIL scores to enable financial underwriting, Permanent Account Number (PAN) verification with National Securities Depository Limited (NSDL) to give a truly digital experience to the customer. The app helps the seller by eliminating quality checks and ensuring minimal documentation processes, with increased first-time right scenarios and reduced turnaround time for policy issuance. Other features that support the seller are its unique upfront underwriting decision capabilities. The app also helps the seller to verify medical scenarios or, in case of any third-party referrals, provide for additional scrutiny. The seller can track the complete proposal life cycle through a single interface in the application tracker module. These are some of the key differentiators and powerful enablers to both the seller and customer for a truly digital onboarding journey.
 Open Source Software Risk Assessment and Intelligent Monitoring System by Taipei Fubon Bank named Best in Future of Digital Innovation:
Taipei Fubon Bank is rolling out a Bank 4.0 digital banking environment that will use big data and analytics (BDA) to develop new revenue streams and set up advanced information systems to meet the growing demand for online and mobile banking services with all-around customer experience. The use of open source software is an inevitable trend for rapid products and services delivery. However, as for the way to control open source software, most organizations in the financial industry achieve this by using manual operation or commercial software. To fully utilize the advantages of open source software and reduce the potential weaknesses and information security risks thereof, the bank integrated its internal configuration management system and introduced the external information security risk intelligence to create the first open source software risk assessment and intelligent monitoring system in Taiwan to achieve the best user experience.
 One EQC by Earthquake Commission named Best in Future of Industry Ecosystems:
New Zealand follows a dual insurance model for natural disaster damage, with EQC acting as a first loss insurer by providing cover up until a cap (NZ$150,000), and private insurers top up any difference whenever necessary. The dual model relies heavily on effective working relationships and information sharing between EQC and private insurers. EQC must then invest to ensure that it never again finds itself with services, systems, and operations that are unfit for purpose when it needs them the most. EQC seized the opportunity to redefine how it partners with the industry to better observe the New Zealand public. The new model required a wholesale change across the organization. In recognition of this, EQC established the ONE EQC initiative — a program that would transform how EQC and the entire insurance sector respond to natural disasters in the future. The ONE EQC transformation program was initiated in November 2019 and has been delivered over a series of phases. It was established as a customer-focused, data-centric program of work, driving a dynamic, nimble environment to deliver predictably. Given the scale of change and the need to maintain the current operational activities, EQC applied an incremental delivery model that was managed through an agile framework to allow for regular recalibration.
 KOTRA Trade Investment Big Data Platform by KOTRA named Best in Future of Intelligence:
KOTRA has driven digital transformation across all business areas to support the export of SMEs by responding quickly to the rapidly changing environment. The KOTRA Trade and Investment Big Data Platform provides data-based export support services for the first time in the domestic trade sector. The Big Data Platform has integrated an analysis of 76,000 overseas market information collected from 127 trade centers in 84 countries, 500 export consultation information annually, more than 5.8 million overseas companies, and more than 1 billion global export statistics data. The platform also provides customized information to domestic companies hoping to enter overseas markets. For the first time in Korea, the big data platform presents intelligent services, such as recommendations for potential partners and overseas leading markets, and provides visualized trade statistics information from a Korean perspective. In addition, KOTRA systematically utilizes the vast amount of data accumulated in the export support business, transforming manually oriented work processes into data-driven services. During the COVID-19 pandemic, the KOTRA big data platform plays a key role in DX as the basis for expanding existing businesses into online-to-offline (O2O) services.
 Unilever China IT Digital Transformation Project by Unilever China named Best in Future of Operations:
Unilever China is central to the company's global digital transformation and is driving this through the Unilever China IT Digital Transformation Project. This project addresses the company's business systems fragmentation, data fragmentation, and resulting operational instability. The new operations support platform uses a data lake and big data technologies to integrate Unilever's scattered systems data and provide unified data services. It also uses robotic process automation (RPA) technology to automate data collection and business process reengineering to link business processes, optimize organizational structure, more effectively use data, and develop applications with DevOps and artificial intelligence technology, delivered to a mobile smart operations platform. Building on this platform, Unilever China successfully expanded its business model to launch a new direct-to-consumer business, achieving a nearly 100% increase in online orders and a 40% reduction in data middle-office costs.
 GrabDefence: A Suite of Risk Protection Solutions by Grab named Best in Future Trust:
GrabDefence is a suite of risk protection solutions that were innovated inside Grab and successfully improved user and partner trust with big data and (AI) technology. Every day, it processes a vast amount of data and delivers millions of predictions using AI technology such as device fingerprinting, face recognition, and deep graph neural networks. It has been successful at keeping fraud loss on Grab's platform under 20 bps of revenue, far below industry benchmarks. In Q1 of 2020, GrabDefence was made publicly available as a SaaS feature for enterprises and startups. With a complete suite including a development environment, rule and machine learning engine, and analytics portal, it aims to protect other companies and allows them to focus on their hyper-growth stage with zero distraction from fraud and hustle.
 Project Ethics – Fairness Assessment Methodology by Union Bank of the Philippines named as Best in Future of Trust:
The use of artificial intelligence in recent years has facilitated more intelligent decisions, identified underlying trends, and reduced the need for repetitive laborious tasks. However, AI comes with great challenges as well, such as possible unintended biases and discrimination from AI-driven decisions. UnionBank has anticipated this and is continuously striving toward a fairer and more ethical use of AI within the bank through research, conferences, and collaborations. Its "Project Ethics" develops and applies fairness in different stages of the model development life cycle with the goal of expanding and enhancing the bank's model validation and AI governance capabilities. It seeks to improve the bank's model development life cycle and proactively address regulatory requirements and global standards. Furthermore, the project will help the bank prevent systematic bias, which may have been implemented in the as-is to to-be AI/machine learning with the end goal of improving customer well-being by identifying the risks and benefits of the system, measuring the impact on customers (or potentially disadvantaged groups of customers), and taking steps to mitigate any harm or systemic disadvantage.
 CapitaLand Automation Program by CapitaLand named as Best in Future of Work:
CapitaLand's automation program is aligned to the three core tenets of its business transformation framework – People, Sustainability, and Digitalization. After a successful pilot in 2019, CapitaLand embarked on its automation program. In just under two years, the organization has automated about 80 processes across 15 departments, with 60,000 hours in productivity savings. The program has created a new work experience for staff, in which they work side-by-side RPA robots, enabling them to be more productive, reduce errors, and focus on higher value activities. CapitaLand has been continuously running awareness sessions across the organization to bring about a mindset change in the way people work. In late 2020, the Citizen Developer program was rolled out to build a future-ready workforce. So far, 250 staff members have undergone the Citizen Developer program.
 May Yap of Jabil named as CIO of the Year:
As vice president and CIO of Jabil Green Point (JGP), May Yap was tasked to transform IT processes to align to Industry 4.0 standards. By clearly defining digital transformation into three distinct parts: people, process, and technology, Yap strategically spearheaded several key transformation programs at JGP. With a mandate for a leaner organization that thrives on collaboration, Yap outlined plans to promote digital literacy and technology advocacy within the JGP workforce by promoting data education and technology awareness and leveraging data visualization and analytics to drive a mindset change. Yap emphasizes mobility and usability to drive the need for faster, more scalable, cloud-based solutions which has led to making smarter JGP factories. These efforts paid off in 2019 when she successfully established the first lighthouse in JGP, a next generation connected factory that will be replicated across all other sites.
 Tapan Singhel of Bajaj Allianz General Insurance Co. Ltd. named as CEO of the Year:
As the managing director and CEO of BAGIC, it has always been the passion and obsession of Tapan Singhel for the organization to provide a worry-free and frictionless experience to customers. Whether policyholders, partners, or employees, the purpose is to ensure that their entire experience will be digitally driven and seamless. Tapan Singhel is determined to ensure that BAGIC is a brand that is in the forefront of digitization and innovation by providing best-in-class insurance products and solutions to customers, partners, and its people. The new reality of the COVID-19 pandemic has accelerated digitalization and acceptance of the same. Tapan Singhel firmly believes that the time is right to bring the best of both physical and digital worlds and provide contextual insurance solutions and services through a "phygital" approach.
 DiskarTech Financial Inclusion Super App by Rizal Commercial Banking Corporation named as winner for Special Award for Digital Resiliency:
The DiskarTech financial inclusion super app was created to provide valuable financial products and services to the unbanked and the underserved Filipinos, including those living in geographically isolated and disadvantaged areas. It is the only digital banking app that uses the local Filipino-English vernacular (Taglish) in its interface, making it more accessible and more understandable to the layman and removing the language barrier that makes other banking app's intimidating. DiskarTech offers basic deposit account features boosted by various added features including telemedicine, electronic load and gaming pins, and sachet-type financial features such as microinsurance and short-term loans. DiskarTech continues to achieve financial inclusion and push for digital acceleration by onboarding Filipinos into the formal financial system. Proof of this is the nearly 4 million app downloads only 10 months after its release, with 2.6 million who registered as users.
 FWD Group named as Future Enterprise of the Year:
FWD's New Business Model is redefining the reach and potential of the insurance industry across Asia, with a growing portfolio of online products that tap into the world of eCommerce. FWD has taken a traditional product and updated it for the modern age and younger audiences, with a host of new ideas, tools, and capabilities. Just over two years since the project launched, 1 in 5 new customers are now acquired via the New Business Model (as of YTD May 2021), which reflects Asia's growing appetite for insurance that's fast, easy, and fully online. From life insurance to COVID coverage, FWD now offers more than double the eCommerce products compared to all regional insurers. With a continuously growing a product line, FWD has built a reputation for spotting trends and is leveraging its first mover and early adoption advantage, as one of the first insurance providers that has established itself in the eCommerce space.
 Kasikornbank named as Future Enterprise of the Year:
Guided by a customer-centricity strategy and the resolve of delivering an excellent customer experience, it prioritizes the offering of total solutions and inclusive services anytime, anywhere, responsive to the needs of customers and society as a trustworthy service provider under a single brand. The K-Strategy is implemented as bank-wide strategy with six growth strategies and eight key capabilities to empower their customer's life and business. The Transaction and Wealth Division (TWG) delivers various completed initiatives and solutions aligned with K-Strategy and KCulture. All these imperatives illustrate that KBank is a digitally determined organization leading the digital economy in Thailand with technology and data analytics capabilities in its DNA.
 Qingdao Haier named as Future Enterprise of the Year:
Haier promotes the development of China's industrial internet by taking on the national strategy, turning COSMOPlat into a dual-cross platform (cross-industry and cross-domain) that integrates fundamentally common technologies. It not only replicates the COSMOPlat model and capabilities in the home appliance, household, healthcare, and other industries to achieve transformation but also cooperates with leading enterprises in different industries to build vertical industry and vertical field platforms. It also works with leading enterprises in different industries and the government to build an integrated service platform, demonstration park, and so forth to drive high-quality development. Based on this project, Haier has built two "lighthouse" factories, constructed 15 industrial ecosystems, linked 700,000 companies, and served more than 67,000 enterprises to achieve an average improvement efficiency of 30%.
"As the world eases into the next normal, agile enterprises are expected to not only survive in the digital-first economy but also consistently hit new benchmarks in the race to become the Future Enterprise. Asia/Pacific organizations have stepped up to the challenge, with the region spending about $461 billion in technologies and services supporting digital transformation in 2021. In 2020, 83% of organizations in the region saw more than 5% increase in revenue because of their DX investments, highlighting how tapping into emerging technologies to bolster digital resilience allow enterprises to thrive even in times of crises," says Sandra Ng, Group Vice President for ICT Practice, IDC Asia/Pacific.
This year's DX Summit had 13 stops hosted by different countries in Asia/Pacific, culminating in the announcement of regional winners at IDC DX Summit Asia/Pacific held virtually on IDC's game-changing virtual events platform IDC Arena. Through IDC's next-normal content and events hub, attendees were able to take part in the summit from anywhere and through any device, as well as watch presentations live or choose to access them on-demand.
IDC's Future Enterprise Awards follows a two-phased approach to determine country and regional winners. Each nomination is evaluated by a team of local and regional IDC analysts against a standard assessment framework based on IDC's Future Enterprise taxonomy. All country winners will qualify for the regional competition to be decided by a panel of judges comprised of IDC analysts, industry practitioners, thought leaders, and academia around the globe.
To view the acceptance speech of all our winners and the best-practice presentation from a select few at the IDC DX Summit Asia/Pacific, visit IDC Arena HERE. For more information on IDC DX Summit and Future Enterprise Awards, please visit www.idcdxawards.com or contact Celeste Narvaez cnarvaez@idc.com.
For media inquiries, contact Tessa Rago trago@idc.com   or Alvin Afuang aafuang@idc.com.
- Ends -
About IDC
International Data Corporation (IDC) is the premier global provider of market intelligence, advisory services, and events for the information technology, telecommunications, and consumer technology markets. With more than 1,100 analysts worldwide, IDC offers global, regional, and local expertise on technology, IT benchmarking and sourcing, and industry opportunities and trends in over 110 countries. IDC's analysis and insight helps IT professionals, business executives, and the investment community to make fact-based technology decisions and to achieve their key business objectives. Founded in 1964, IDC is a wholly owned subsidiary of International Data Group (IDG), the world's leading tech media, data, and marketing services company. To learn more about IDC, please visit www.idc.com. Follow IDC on Twitter at @IDC  and LinkedIn. Subscribe to the IDC Blog  for industry news and insights.
Coverage
Companies Covered
FWD Group Holdings Limited, Jabil Inc., Kasikornbank Public Company Limited, The Union Bank of the Philippines, Inc., New Zealand Earthquake Commission, Bajaj Allianz General Insurance Co. Ltd., Grab Holdings Inc., Haier Group, Bharti AXA Life Insurance Co. Ltd., KOTRA, Taipei Fubon Bank, Bank of China Limited, Rizal Commercial Banking Corporation, Taipei Fubon Bank Charity Foundation, Unilever plc
Regions Covered
Topics Covered
Digital innovation, Digital transformation