Current:

Asia/Pacific* Leads the Shift to Digital-First with 1 in 3 Companies Generating More Than 30% Revenues from Digital Products and Services By 2023, IDC Predicts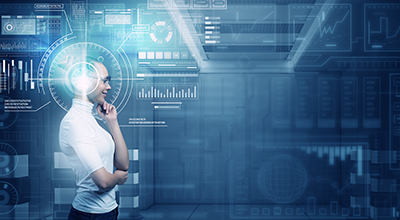 31 Oct 2021
Asia/Pacific* Leads the Shift to Digital-First with 1 in 3 Companies Generating More Than 30% Revenues from Digital Products and Services By 2023, IDC Predicts
IDC Asia/Pacific Unveils its Top ICT Predictions for 2022 and Beyond at IDC FutureScape
SINGAPORE, November 2nd, 2021 –The unprecedented rate of digital transformation (DX) acceleration over the past year has ushered in a digital-first world, powered by an increasingly digital-first economy with Asia/Pacific organizations at its forefront. Such an economy expands the impact of digital technologies on the production and consumption of products and services, resulting in at least 65% of Asia/Pacific's GDP being digitalized by 2022. IDC predicts by 2023, one in three companies will generate more than 30% of their revenues from digital products and services.
With more and more enterprises heading towards their digital-first state, DX technology spending is expected to grow 2x faster than overall IT. To derive maximum value from their investments, it has become imperative for business and tech leaders to learn how to position their organizations amid new societal, macroeconomic, microeconomic, and technology currents. IDC today unveiled its top ICT predictions for 2022 and beyond at its annual predictions event, IDC FutureScape: Navigating the Crosswinds in a Digital-First World.
"As of July 2021, we have 28% of organizations in Asia/Pacific already in the most progressive stages of digital transformation maturity, up from 18% pre-COVID in 2019. The world is now firmly anchored in a digital-first economy. However, economic and business outlook for the next 3 years remains highly fluid because of a growing range of global challenges including the pandemic. An enterprise's success in the next 12-36 months will be defined by how well it navigates these crosswinds," says Sandra Ng, Group Vice President for ICT Practice, IDC Asia/Pacific.
According to Ng, these are the top ICT and business predictions that will shape how Asia/Pacific organizations and industries operate in a digital-first world:
#1: Digital rules: By 2023, 1 in 3 companies will generate more than 30% of their revenues from digital products and services, as compared to 1 in 5 in 2020.
#2: Diversity matters: By 2024, 55% of successful digitally innovative products will be built by teams that include people with creative, critical thinking, analysis, and automation skills as well as software engineers.
#3: The value in trust: By 2023, 40% organizations will allocate half of their security budget to cross-technology ecosystems/platforms designed for rapid consumption and unified security capabilities to drive agile innovation.
#4: The value in ecosystems: By 2026, on average 30% of A2000 company revenue is derived from industry ecosystem shared data, applications, & operations initiatives with partners, industry entities, and business networks.
#5: Scaling with digital twins: From 2021 to 2027, the number of new physical assets and processes that are modeled as digital twins will increase from 5% to 60% resulting in operational performance optimization.
#6: Scaling with knowledge: 30% of large enterprises will see 25% improvement in information usage by 2026 due to investments in intelligent knowledge networks that turn structured/unstructured data into findable and actionable knowledge.
#7: An evidence-based culture is paramount for digital-first enterprises: By 2026, 30% of organizations will use forms of behavioral economics and AI/ML-driven insights to nudge employees' actions leading to a 60% increase in desired outcomes.
#8: Digital infrastructure is at the core of future enterprises: By 2025, a 6X explosion in high dependency workloads leads to 65% of A2000 firms using consistent architectural governance frameworks to ensure compliance reporting and audit of their infrastructure.
#9: Business value of networks: By 2022, more than 50% of organizations will prioritize connectivity resiliency to ensure business continuity, resulting in uninterrupted digital engagement to customer, employees and partners.
#10: Business value of IT: By 2024, digital-first enterprises enable empathetic customer experiences and resilient operating models by shifting 60% of all tech and services spending to as-a-service and outcomes-centric models.
"There will be greater interdependencies between enterprises and across industries in a digital-first world. In Asia/Pacific, more than 50% of organizations will see an increased spend in technologies as a result of collaborations with ecosystem partners. This co-innovation and sharing of data, insights, and applications will lead to new products and services addressing the digital-first customer's changing needs and habits," Ng says.
Each year, IDC releases its Top Predictions through its IDC FutureScape reports to give a crystal ball view of what is ahead for the rapidly changing ICT industry. These predictions have been used to shape the strategies and business objectives of technology leaders and business executives in the next 1-5 years. To learn more about the upcoming IDC FutureScape reports, please click HERE.
In case you missed IDC FutureScape Asia/Pacific earlier, you may visit IDC Arena to view Sandra Ng's keynote presentation. IDC Arena is IDC's new integrated content hub that takes IDC thought leadership events online, and exclusive analyst essential guidance videos on-demand.
For sales inquiries on an IDC FutureScapes document, please contact your IDC account manager or Sheryl Fuertez at sfuertez@idc.com. For media inquiries, please contact Tessa Rago trago@idc.com  or Alvin Afuang aafuang@idc.com.
-Ends-
About IDC FutureScapes
IDC FutureScapes are used to shape IT strategy and planning for the enterprise by providing a basic framework for evaluating IT initiatives in terms of their value to business strategy now and in the foreseeable future. IDC's FutureScapes are comprised of a set of decision imperatives designed to identify a range of pending issues that CIOs and senior technology professionals will confront within the typical 3-year business planning cycle.
About IDC
International Data Corporation (IDC) is the premier global provider of market intelligence, advisory services, and events for the information technology, telecommunications, and consumer technology markets. With more than 1,100 analysts worldwide, IDC offers global, regional, and local expertise on technology, IT benchmarking and sourcing, and industry opportunities and trends in over 110 countries. IDC's analysis and insight helps IT professionals, business executives, and the investment community to make fact-based technology decisions and to achieve their key business objectives. Founded in 1964, IDC is a wholly owned subsidiary of International Data Group (IDG), the world's leading tech media, data, and marketing services company. To learn more about IDC, please visit www.idc.com. Follow IDC on Twitter at @IDC  and LinkedIn. Subscribe to the IDC Blog  for industry news and insights.
Coverage