Current:

India PC Market Ships 4.5 Million Units in 3Q21, Reports All-Time High Shipments, According to IDC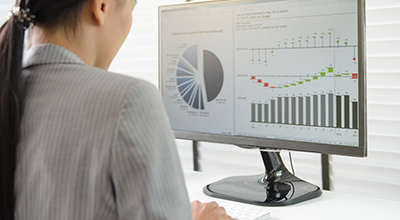 18 Nov 2021
India PC Market Ships 4.5 Million Units in 3Q21, Reports All-Time High Shipments, According to IDC
INDIA, Nov 18, 2021 – The India traditional PC market (inclusive of desktops, notebooks, and workstations) continued its growth momentum despite ongoing supply and logistical challenges. The traditional PC shipments witnessed a 30% year-over-year (YoY) growth in 3Q21 (Jul-Sep), marking the fifth consecutive quarter of growth in India, according to new data from the International Data Corporation 's (IDC) Worldwide Quarterly Personal Computing Device Tracker. A total of 4.5 million PCs were shipped during the quarter, making it India's biggest-ever single quarter. To put this in perspective, it is bigger than the total yearly consumer shipments in 2019, a year before the pandemic hit us. As a result, many brands also reported their biggest quarter of PC shipments.
Notebook PCs continue to dominate the overall category with more than 80% share. Enterprise and consumer demand helped the Notebook category to reach over 3 million units for the first time, and the desktop category also continued its upward momentum as it grew by 30.5% YoY in 3Q21.
India PC Market, Product Category, Market Share, Year-over-Year Growth 3Q21 (Shipments are in thousands of units)

Product Category

3Q21 Shipments

3Q21 Market Share

3Q20 Shipments

3Q20 Market Share

Year-over-Year unit change (3Q21 vs 3Q20)

1. Notebook

3,631

81.5%

2,829

82.5%

28.4%

2. Desktop

733

16.5%

562

16.4%

30.5%

3. Workstation

90

2.0%

37

1.1%

146.6%

Total

4,455

100.0%

3,427

100.0%

30.0%

Source: IDC Worldwide Quarterly Personal Computing Device Tracker, November 2021
The demand for consumer notebooks continued to be robust while vendors struggled to get enough supplies to cater to the existing demand. Despite these challenges, vendors were able to bill a total of 2.3 million consumer PCs, making it the biggest quarter for the consumer category in India. Etailers also managed to procure stock for upcoming flagship sales, with over 771 thousand shipments in 3Q21, also reported the biggest quarter ever for online.
The commercial segment too, saw healthy shipments growth of 47.6% YoY in 3Q21. Vendors had large backlog orders from enterprises and SMB clients from the last few quarters. With better allocation in September, they were able to fulfill a significant portion of these pending orders. Additionally, some of the long-due education projects started materializing, giving the education segment momentum.
Commenting on the ongoing supply situation Bharath Shenoy, Senior, Market Analyst, PC Devices, IDC India said, "Despite the better allocations to a few segments, the demand-supply gap continues to be a challenge as enterprises and SMBs continue to order in big volume."
Shenoy further added, "As the top three vendors are struggling to fulfill the entire requirement, some of the orders are moving to smaller vendors, thereby helping them to improve their presence in the commercial segment."
Top 5 Company Highlights: 3Q21    
HP Inc. maintained its lead in the overall PC category as it reported the third consecutive quarter with over a million shipments in the country. It led both commercial and consumer segments with a 28.5% share in the overall PC category, while it maintained over 30% share in the commercial segment for the third straight quarter, its share fell to 25.3% in the consumer segment despite its consumer shipments growing 22.5% YoY in 3Q21.
Dell Technologies retained the second position with over 23.8% share in the overall PC category. The vendor had a consistent inflow of supplies during the quarter that helped it register its first quarter in India with over a million shipments. It also overtook Lenovo in the consumer segment to take second place with a share of 19.2% in 3Q21.
Lenovo maintained the third position with an overall share of 18.6% in 3Q21. Its shipments grew 19% YoY in the commercial segment on account of a strong performance in the SMB and enterprise segments. However, its consumer segment saw a marginal 3.4% YoY growth during the quarter.
Acer Group retained the fourth position with an 8.6% market share in 3Q21. Acer also recorded its biggest quarter as it shipped 381 thousand PCs in 3Q21. With a 31.5% share in the commercial desktop category, it recaptured its clear lead with its shipments at an impressive 55.7% annually.
ASUS retained the fifth position with a share of 8.5% in 3Q21. Asus also shipped over 300 thousand PCs for the first time in the country, which helped the brand to get a six percentage points sequential jump in its share in the consumer segment as it finished fourth in the respective segment.
India PC Market, Top Five Companies, Market Share, Year-over-Year Growth 3Q21 (Shipments are in thousands of units)

Company

3Q21 Shipments

3Q21 Market Share

3Q20 Shipments

3Q20 Market Share

Year-over-Year unit change (3Q21 vs 3Q20)

1. HP Inc.

1,268

28.5%

965

28.2%

31.4%

2. Dell Technologies

1,059

23.8%

731

21.3%

44.8%

3. Lenovo

830

18.6%

744

21.7%

11.5%

4. Acer Group

381

8.6%

327

9.5%

16.7%

5. Asus

376

8.5%

257

7.5%

46.7%

Others

539

12.0%

403

11.8%

33.9%

Total

4,455

100.0%

3,427

100.0%

30.0%

Source: IDC Worldwide Quarterly Personal Computing Device Tracker, November 2021
Commenting on the outlook for upcoming quarters, Jaipal Singh, Research Manager, Client Devices, IDC India, said, "After five straight quarters of annual growth, the consumer market is hinting demand softening as schools and colleges resume their physical classes. Brands have prioritized margins in last few quarters, however, to boost the penetration further, brands need to initiate new programs around affordability, awareness, and education to utilize the stimulus that pandemic has given to digital learning to plan their long-term growth."
Singh further added, "Demand from enterprises and SMBs still look favorable to support the PC vendors in 2022 as key verticals continue to provide fresh orders. Additionally, vendors will target to materialize the long-pending education deals with improving supply situation in the country."
Notes:
• Shipments include shipments to distribution channels or end-users. OEM sales are counted under the company/brand under which they are sold.
• The enterprise segment refers to all companies with 500 and above employees, and SMBs are referred to companies below 500 employees.
• Traditional PCs include Desktops, Notebooks, and Workstations and do not include Tablets or x86 Servers. Detachable Tablets and Slate Tablets are part of the Personal Computing Device Tracker but are not addressed in this press release.
--ENDS--
For more information about IDC's products and research services, please contact Shivani Anand, Senior Marketing Specialist at sanand@idc.com. You can also follow IDC India's Twitter and LinkedIn pages for regular updates.
About IDC Trackers
IDC Tracker products provide accurate and timely market size, company share, and forecasts for hundreds of technology markets from more than 100 countries around the globe. Using proprietary tools and research processes, IDC's Trackers are updated on a semiannual, quarterly, and monthly basis. Tracker results are delivered to clients in user-friendly excel deliverables and on-line query tools. The IDC Tracker Charts app allows users to view data charts from the most recent IDC Tracker products on their iPhone and iPad.
About IDC
International Data Corporation (IDC) is the premier global provider of market intelligence, advisory services, and events for the information technology, telecommunications, and consumer technology markets. With more than 1,100 analysts worldwide, IDC offers global, regional, and local expertise on technology, IT benchmarking and sourcing, and industry opportunities and trends in over 110 countries. IDC's analysis and insight helps IT professionals, business executives, and the investment community to make fact-based technology decisions and to achieve their key business objectives. Founded in 1964, IDC is a wholly owned subsidiary of International Data Group (IDG), the world's leading tech media, data, and marketing services company. To learn more about IDC, please visit www.idc.com. Follow IDC on Twitter at @IDC and LinkedIn. Subscribe to the IDC Blog for industry news and insight
All product and company names may be trademarks or registered trademarks of their respective holders.
Coverage