Current:

IDC Unveils its Top Asia Pacific AI and Automation Predictions for 2022 and Beyond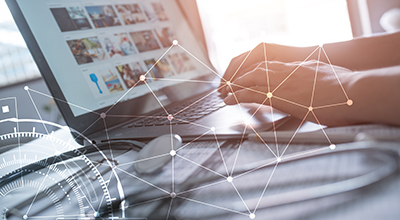 13 Dec 2021
IDC Unveils its Top Asia Pacific AI and Automation Predictions for 2022 and Beyond
SINGAPORE, January 6th, 2022 – Advancements in Artificial Intelligence (AI) and automation are fronted by new technologies and higher quality data, and the capabilities of such tools to produce meaningful output are growing accordingly, too. Organizations had previously compartmentalised these tools for specific business operations such as IT and cybersecurity, but advancements in AI and automation have enabled them to be utilized more commonly across horizontal business functions. Strategic planning, decision making, and problem-solving, as well as other functions that were conventionally reliant on human labor (and thus subjected to fatigue and error) are reaping the benefits of leveraging on AI.
When human expertise consults AI and ML technologies to monitor, analyze, and customize machine-led processes, AI-powered recommendations can reduce unplanned downtime, increase efficiencies in planning and strategizing, more accurately detect potential roadblocks, make better predictions and decision making. In addition to addressing current states of business, AI technology has the potential to identify new business opportunities. To meet the demands of organizations, more vendors are creating single unified platforms that combine diverse types of automation technologies that support line-of-business digital enablement programs.
While AI use cases and projects are increasingly commonplace in the business markets as organizations begin to recognise the advantages AI and automation technologies can offer, AI utilization and regulation vary in different parts of the world. The European Union (EU) is developing regulations to control the use of AI, while Asia has yet to perceive it as a public issue. Asia Pacific* views them as strategic opportunities rather than ethical issues, and has heavily invested to improve competencies and position them well in the global market. IDC today unveiled its top AI and Automation predictions for 2022 and beyond in its annual predictions document, IDC FutureScape : Worldwide Artificial Intelligence and Automation 2022 Predictions – APeJ Implications .
"AI is rapidly outgrowing its preliminary notion as the add-on service to business practices, and coming on strongly as a game changer in the way organizations can leverage on the technology. Its successful adoption requires mammoth transformation of not only the organization but its employees, balanced with capabilities to secure increasingly complex datapaths," said Christopher Lee Marshall, Associate Vice President for IDC Asia Pacific.
In this study, the top 10 predictions affecting AI and automation initiatives through 2027 are presented. Each prediction is assessed based on its impact (a mix of cost and complexity to address) and time frame to the expected stated adoption level. This study also offers IDC analysts' guidance to IT and business decision makers as they develop or revise their strategies and create resource allocation plans for investment in AI and automation.
The following 10 predictions represent the expected trends with the greatest potential impact on artificial intelligence and automation initiatives.
#1: Regulations Trajectory and Impact: By 2025, the emergence of distinct AI regulations in Europe, United States, and Asia will encourage regional AI solutions and capabilities but delay and complicate AI rollouts for 20% of A2000 firms.
#2: Machine-Human Augmented Foresight: By 2026, 90% of enterprises in APEJ will combine human expertise with AI, ML, NLP, and pattern recognition to augment foresight across the organization, making workers 30% more productive and effective.
#3: Automation Platform Consolidation: By 2024, 60% of A2000 investments in business automation will be for multimodal codeless automation platforms that support digital enablement by both professional developers and business users.
#4: Breadth of Horizontal Use Cases: By 2024, 70% of A2000 will expand the use of AI/ML across all business-critical horizontal functions like marketing, legal, HR, procurement, and supply chain logistics.
#5: Process Mining Control Plane: The 35% of APEJ enterprises that adopt process mining as a controlling layer for end-to-end business processes by 2023 will be at least 20% more profitable than peers that do not.
#6: MLOps to AIOps: By 2024, 50% of APEJ enterprises will have operationalized their ML workflows through MLOps/ModelOps capabilities and AI-infused their IT infrastructure operations through AIOps capabilities.
#7: Continuous Innovation with Conversational AI: By 2022, 60% of the A2000 will have deployed conversational AI applications in a wide range of use cases in multiple languages, with 20% based on advanced language models such as BERT and GPT-3.
#8: Climate Risk AI: By 2027, 30% of the A2000 organizations will invest in neural networks-powered climate hazard assessment, adaptation, and identification of opportunities, driving 25% profit growth.
#9: Technology Wave Cloud-Edge: In 2025, nearly 10% of IoT systems in APEJ will support AI, compared with nearly 30% of edge infrastructure systems, over 45% of datacenter systems, and nearly 90% of IT (phone/tablet/PC) client systems.
#10: Commoditization of Computer Vision: By 2024, 75% of APEJ companies using their computer vision will use a pretrained model in a low-code environment that either fits their need or can be adopted with transfer learning from sparse data sets.
Each year, IDC releases its Top Predictions through its IDC FutureScape reports to give a crystal ball view of what is ahead for the rapidly changing AI and Automation industry. These predictions have been used to shape the strategies and business objectives of technology leaders and business executives in the next 1-5 years. To learn more about the upcoming IDC FutureScape reports, please click HERE.
In case you missed IDC FutureScape Asia/Pacific earlier, you may visit IDC Arena to view Sandra Ng's keynote presentation. IDC Arena is IDC's new integrated content hub that takes IDC thought leadership events online, and exclusive analyst essential guidance videos on-demand.
For sales inquiries on an IDC FutureScapes document, please contact your IDC account manager or Sheryl Fuertez at sfuertez@idc.com. For media inquiries, please contact Tessa Rago trago@idc.com  or Alvin Afuang aafuang@idc.com.
-Ends-
About IDC FutureScapes
IDC FutureScapes are used to shape IT strategy and planning for the enterprise by providing a basic framework for evaluating IT initiatives in terms of their value to business strategy now and in the foreseeable future. IDC's FutureScapes are comprised of a set of decision imperatives designed to identify a range of pending issues that CIOs and senior technology professionals will confront within the typical 3-year business planning cycle.
About IDC
International Data Corporation (IDC) is the premier global provider of market intelligence, advisory services, and events for the information technology, telecommunications, and consumer technology markets. With more than 1,100 analysts worldwide, IDC offers global, regional, and local expertise on technology, IT benchmarking and sourcing, and industry opportunities and trends in over 110 countries. IDC's analysis and insight helps IT professionals, business executives, and the investment community to make fact-based technology decisions and to achieve their key business objectives. Founded in 1964, IDC is a wholly owned subsidiary of International Data Group (IDG), the world's leading tech media, data, and marketing services company. To learn more about IDC, please visit www.idc.com. Follow IDC on Twitter at @IDC  and LinkedIn. Subscribe to the IDC Blog  for industry news and insights.
Coverage