Current:

IDC Asia/Pacific Reveals its Top Predictions for the Future of Trust in 2022 and Beyond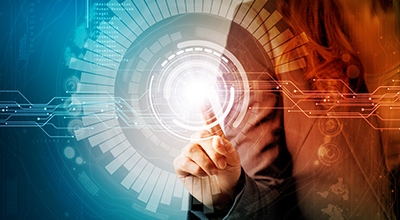 21 Dec 2021
IDC Asia/Pacific Reveals its Top Predictions for the Future of Trust in 2022 and Beyond
SINGAPORE, December 21st, 2021 – IDC predicts by 2023, 80% of APEJ organizations faced with complex global regulations will increase security compliance automation investment by 15% to ensure all policies and regulations are met consistently. This is just one of IDC's predictions unveiled in its latest report, IDC FutureScape: Worldwide Future of Trust 2022 Predictions – APeJ Implications.
Data security, confidentiality, integrity, and availability are now key issues for all organizations, as is the imperative to use data ethically while complying with a complex web of industry and regional regulations. Organizations must also recognize – and be sensitive to – practices that pose risks to the environment and humanity. The sense of urgency is building on proactive delivery of all the elements of Trust – risk, compliance, security, privacy, and social environmental responsibility and ethics.
"Asia/Pacific organizations understand the importance of integrating trust as part of their future strategic plans. Whilst building trust is essential, maintaining positive trust levels is the key challenge for Asia/Pacific organizations," says Jeff Xie, Senior Market Analyst for Security and Trust Research, IDC Asia/Pacific. "Managing the various elements of Trust creates trust outcomes that goes beyond the individual entities and Asia/Pacific organizations that leverage these predictions positively can gain a competitive advantage."
IDC's Future of Trust top 10 predictions provide guidance to business leaders on how trust can be achieved and maintained as they navigate the changes ahead:
#1: Risk and Trust: By 2026, 25% of APEJ organizations will replace net promoter score–like metrics with trust indices in RFPs to align traditional security and risk solutions with customer success, brand, and reputation.
#2: Geopolitical Risk: By 2026, 20% of APEJ enterprises will incorporate cyber-resiliency planning in response to transnational sanctions against countries that neglect overseas illegal cyberactivities of their citizens.
#3: Shared Risk: By 2023, 20% of the largest public cloud customers in APEJ will subscribe to integrated risk management and cyberinsurance policies through shared fate/risk programs to protect against sophisticated cyberattacks.
#4: Unified Security First: By 2023, 40% of APEJ organizations will allocate half of their security budgets to cross-technology ecosystems/platforms designed for rapid consumption and unified security capabilities to drive agile innovation.
#5: Digital Transformation and Security: By 2023, 20% of APEJ IT buyers with IT environments that span disparate locations, clouds, remote workers, and devices will turn to network security as a service to ensure consistent protection.
#6: Regulation and Automation: By 2023, 80% of APEJ organizations faced with complex global regulations will increase security compliance automation investment by 15% to ensure all policies and regulations are met consistently.
#7: Privacy First: By 2023, 33% of digital platforms will appoint resident compliance officers to limit liability from criminal penalties imposed by evolving regulations related to negative social impact of misinformation.
#8: Governance: By 2026, 20% of organizations will commit to short-, mid-, and long-term sustainability objectives that span 10+ years with assured funding from stakeholders despite change of personnel during this time.
#9: Operations: To prepare for future disruption while maintaining supplier sustainability mandates, 55% of organizations will prioritize supply chain resiliency and responsible sourcing by 2023.
#10: Blockchain and Customer Experience: By 2025, 10% of the largest 500 APEJ organizations will employ blockchain-enabled customer data tokens and basic attention tokens to compensate customers for the gathering and use of their data.
These predictions are discussed in greater detail in the new IDC FutureScape report, IDC FutureScape: Worldwide Future of Trust 2022 Predictions — Asia/Pacific (Excluding Japan) Implications (IDC #AP46823520). Each year, IDC releases its Top Predictions through its IDC FutureScape reports to give a crystal ball view of what is ahead for the rapidly changing ICT industry. These predictions have been used to shape the strategies and business objectives of technology leaders and business executives in the next 1-5 years. To learn more about the upcoming IDC FutureScape reports, please click HERE.
In case you missed IDC FutureScape Asia/Pacific earlier, you may visit IDC Arena to view Sandra Ng's keynote presentation. IDC Arena is IDC's new integrated content hub that takes IDC thought leadership events online, and exclusive analyst essential guidance videos on-demand. 
For sales inquiries on an IDC FutureScapes document, please contact your IDC account manager or Sheryl Fuertez at sfuertez@idc.com. For media inquiries, please contact Tessa Rago trago@idc.com  or Alvin Afuang aafuang@idc.com.
-Ends-
About IDC FutureScape
IDC FutureScape reports are used to shape IT strategy and planning for the enterprise by providing a basic framework for evaluating IT initiatives in terms of their value to business strategy now and in the foreseeable future. IDC's FutureScapes are comprised of a set of decision imperatives designed to identify a range of pending issues that CIOs and senior technology professionals will confront within the typical 3-year business planning cycle.
About IDC
International Data Corporation (IDC) is the premier global provider of market intelligence, advisory services, and events for the information technology, telecommunications, and consumer technology markets. With more than 1,100 analysts worldwide, IDC offers global, regional, and local expertise on technology, IT benchmarking and sourcing, and industry opportunities and trends in over 110 countries. IDC's analysis and insight helps IT professionals, business executives, and the investment community to make fact-based technology decisions and to achieve their key business objectives. Founded in 1964, IDC is a wholly owned subsidiary of International Data Group (IDG), the world's leading tech media, data, and marketing services company. To learn more about IDC, please visit www.idc.com. Follow IDC on Twitter at @IDC  and LinkedIn. Subscribe to the IDC Blog  for industry news and insights.
Coverage