Current:

IDC Asia/Pacific Reveals its Top Predictions for the Future of Digital Innovation in 2022 and Beyond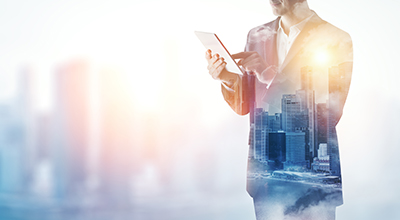 11 Jan 2022
IDC Asia/Pacific Reveals its Top Predictions for the Future of Digital Innovation in 2022 and Beyond
SINGAPORE, January 12, 2022 – IDC predicts by 2023, organizations that allocate 50+% of their software development projects to customer facing initiatives will see revenue grow 15% faster compared to those that focus more on internal projects. That is one of the predictions IDC unveiled in its recent report, IDC FutureScape: Worldwide Future of Digital Innovation 2022 Predictions – APeJ Implications.
From planning and sourcing to development and distribution, software-led digital creativity demonstrably moves markets, fosters resilience, and builds new audiences. To get there, Asia/Pacific leaders are carefully aligning operations, development, and business stakeholders to deliver optimum value to the customers, employees, and partners they serve.
"The progress is stunning. On some key measures of innovation, Asia/Pacific organizations are matching or even exceeding their global counterparts," says Gina Smith, PhD, research manager for DevOps and digital innovation in the Asia/Pacific region. "As they enter their third COVID-19 pandemic year, IDC expects Asia/Pacific enterprises to continue to accelerate digital innovation efforts," she adds.
IDC's Future of Digital Innovation top 10 predictions provide guidance for business leaders on how how best to innovate software moving forward.
#1: Digital Drives Revenue: By 2025, enterprises that successfully generate digital innovation will derive over 25% of revenue from digital products, services and/or experiences.
#2: Customer-Facing First: By 2023, organizations that allocate 50+% of their software development projects to customer facing initiatives will see revenue grow 15% faster compared to those that focus more on internal projects.
#3: Marketplaces and Acquisitions: To help alleviate the developer skills shortage, 55% of organizations will use cloud marketplaces and tech start up acquisitions as their most important approaches to software sourcing by 2024.
#4: Developer Ecosystems: By 2025, companies that have already invested in building a developer ecosystem will expand their customer base by 25%.
#5: Supply Chain Security: Securing the software supply chain will be a core competency embraced by 75% of large digital innovators by 2023.
#6: Tech to Go Direct: By 2024 traditional distribution models crumble as 20% of businesses in some sectors use technology to go direct to customers, seeking to improve customer satisfaction and product development.
#7: Turning Products to Service: By 2026, 30% of software development teams will be focused on turning traditional products into outcomes as a service.
#8: Software Development Insourcing: Half the Asia 500 will have insourced software development significantly by 2026, exacerbating the software engineering skills shortage and fueling interest in software development efficiencies.
#9: Heterogenous Teams: By 2024, 55% of successful digitally innovative products will be built by teams that include people with creative, critical thinking, analysis and automation skills, as well as software engineers.
#10: Machines as Programmers: By 2026, 60% of newly developed applications will include some automatically generated code, freeing up humans to focus on development tasks that are not easily automated.
These predictions are discussed in greater detail in the new IDC FutureScape report, IDC FutureScape: Worldwide Future of Digital Innovation 2022 Predictions — Asia/Pacific (Excluding Japan) Implications (IDC #AP48461421). Each year, IDC releases its Top Predictions through its IDC FutureScape reports to give a crystal ball view of what is ahead for the rapidly changing ICT industry. These predictions have been used to shape the strategies and business objectives of technology leaders and business executives in the next 1-5 years. To learn more about the upcoming IDC FutureScape reports, please click HERE.
In case you missed IDC FutureScape Asia/Pacific earlier, you may visit IDC Arena to view Sandra Ng's keynote presentation. IDC Arena is IDC's new integrated content hub that takes IDC thought leadership events online, and exclusive analyst essential guidance videos on-demand.
For sales inquiries on an IDC FutureScape document, please contact your IDC account manager or Sheryl Fuertez at sfuertez@idc.com. For media inquiries, please contact Tessa Rago trago@idc.com  or Alvin Afuang aafuang@idc.com.
-Ends-
About IDC FutureScape
IDC FutureScape reports are used to shape IT strategy and planning for the enterprise by providing a basic framework for evaluating IT initiatives in terms of their value to business strategy now and in the foreseeable future. IDC's FutureScapes are comprised of a set of decision imperatives designed to identify a range of pending issues that CIOs and senior technology professionals will confront within the typical 3-year business planning cycle.
About IDC
International Data Corporation (IDC) is the premier global provider of market intelligence, advisory services, and events for the information technology, telecommunications, and consumer technology markets. With more than 1,100 analysts worldwide, IDC offers global, regional, and local expertise on technology, IT benchmarking and sourcing, and industry opportunities and trends in over 110 countries. IDC's analysis and insight helps IT professionals, business executives, and the investment community to make fact-based technology decisions and to achieve their key business objectives. Founded in 1964, IDC is a wholly owned subsidiary of International Data Group (IDG), the world's leading tech media, data, and marketing services company. To learn more about IDC, please visit www.idc.com. Follow IDC on Twitter at @IDC  and LinkedIn. Subscribe to the IDC Blog  for industry news and insights.
Coverage