Current:

IDC Predicts Hybrid-First Work Models Deployment In More Than Half of Asia 2000 Organizations by 2023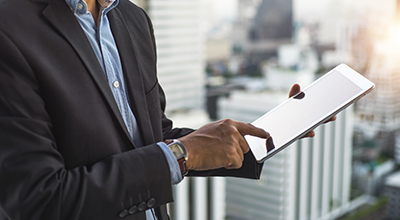 17 Jan 2022
IDC Predicts Hybrid-First Work Models Deployment In More Than Half of Asia 2000 Organizations by 2023
IDC Asia Pacific Reveals its Top Predictions for the Future of Work in 2022 and Beyond
SINGAPORE, January 18, 2022 – IDC predicts that by 2023, digital transformation and business volatility will drive 55% of A2000 organizations to deploy remote or hybrid-first work models, redefining work processes and engaging diverse talent pools. That is one of the predictions IDC unveiled in its recent report, IDC FutureScape: Worldwide Future of Work 2022 Predictions — Asia/Pacific (Excluding Japan) Implications.
Organizations to fit in the new normal have realized that it is pivotal to create a personalized work environment that empowers employees to achieve their best at work. It is critical that organizations in Asia/Pacific introduce new approaches to improve their businesses operations in the new operating environment. These initiatives range from accelerating automation investments to reducing employee dependency on physical workplaces while implementing work flexibility programs and enhancing overall employee experience.
"Being able to deliver on the Digital First demands of business today means having the right team, with the right skills and motivation to get the work done. To achieve this, leading Asia Pacific businesses will be deploying a range of tools and technologies that enhance the hybrid working model. Some work will be achieved at the office, and some not – so ensuring the technologies are intuitive, available, and securely distributed will be a focus for 2022 and beyond," says Simon Piff, Vice President Research Practice at IDC Asia Pacific.
IDC's Future of Work top 10 predictions provide guidance for IT, human resources (HR), and other line-of-business (LOB) decision-makers and influencers on how best to plan their workspace, workforce (augmentation) and work culture moving forward.
#1: Digital Managers: By 2024, 60% of A2000 will use AI/ML-enabled "digital managers" to hire, fire, and train workers in jobs measured by continuous improvement, but only 1:5 will realize value without human engagement.
#2: LOB Developers: By 2024, A2000 LOB employees will use tools to automate their own work using codeless development, but 90% of these projects will fail without supporting COE and adoption methodology.
#3: Knowledge Networks: 30% of large enterprises will see 25% improvement in information usage by 2026, due to investments in intelligent knowledge networks that turn structured/unstructured data into findable and actionable knowledge.
#4: Hybrid First: By 2023, digital transformation and business volatility will drive 55% of A2000 organizations to deploy remote or hybrid-first work models, redefining work processes and engaging diverse talent pools.
#5: Improved Diversity: 55% of enterprise businesses will have extensively invested in diversity, equity, and inclusion data, tools and benchmarking by 2025 to define recruitment and human capital strategies.
#6: Employee Experience: By 2023, 50% of A2000 businesses will deploy AI- and ML-enabled platforms to support the entire employee life-cycle experience from onboarding through retirement.
#7: Skills Development: DX-related IT skills shortages will affect 90% of organizations by 2025, costing over $3.4t in APEJ through 2025 due to delayed product releases, reduced customer satisfaction, and loss of business.
#8: Reinvented Workplace: By 2025, 70% of new construction/renovations will deploy smart facility technology supporting flexible work facilities, and sustainably improving occupant experiences and operational performance.
#9: Intelligent Digital Workspaces: By 2023, 60% of connected workers in task-based roles will use intelligence embedded in adaptive digital workspaces from anywhere to engage clients/colleagues and drive enterprise productivity.
#10: Collaboration across Workspaces: Large enterprises will use intelligent digital workspaces with augmented visual technologies (HW/SW) in 8:10 regularly scheduled meetings by 2025 to enable high-performance distributed global teams.
These predictions are discussed in greater detail in the new IDC FutureScape report, IDC FutureScape: Worldwide Future of Work 2022 Predictions — Asia/Pacific (Excluding Japan) Implications
(IDC #AP47760522). Each year, IDC releases its Top Predictions through its IDC FutureScape reports to give a crystal ball view of what is ahead for the rapidly changing ICT industry. These predictions have been used to shape the strategies and business objectives of technology leaders and business executives in the next 1-5 years. To learn more about the upcoming IDC FutureScape reports, please click HERE.
In case you missed IDC FutureScape Asia/Pacific earlier, you may visit IDC Arena to view Sandra Ng's keynote presentation. IDC Arena is IDC's new integrated content hub that takes IDC thought leadership events online, and exclusive analyst essential guidance videos on-demand.
For sales inquiries on an IDC FutureScape document, please contact your IDC account manager or Sheryl Fuertez at sfuertez@idc.com. For media inquiries, please contact Tessa Rago trago@idc.com  or Alvin Afuang aafuang@idc.com.
-Ends-
About IDC FutureScape
IDC FutureScape reports are used to shape IT strategy and planning for the enterprise by providing a basic framework for evaluating IT initiatives in terms of their value to business strategy now and in the foreseeable future. IDC's FutureScapes are comprised of a set of decision imperatives designed to identify a range of pending issues that CIOs and senior technology professionals will confront within the typical 3-year business planning cycle.
About IDC
International Data Corporation (IDC) is the premier global provider of market intelligence, advisory services, and events for the information technology, telecommunications, and consumer technology markets. With more than 1,100 analysts worldwide, IDC offers global, regional, and local expertise on technology, IT benchmarking and sourcing, and industry opportunities and trends in over 110 countries. IDC's analysis and insight helps IT professionals, business executives, and the investment community to make fact-based technology decisions and to achieve their key business objectives. Founded in 1964, IDC is a wholly owned subsidiary of International Data Group (IDG), the world's leading tech media, data, and marketing services company. To learn more about IDC, please visit www.idc.com. Follow IDC on Twitter at @IDC  and LinkedIn. Subscribe to the IDC Blog  for industry news and insights.
Coverage
Regions Covered
Topics Covered