Current:

IDC Asia/Pacific Reveals its Top Predictions for the Future of IT Industry in 2022 and Beyond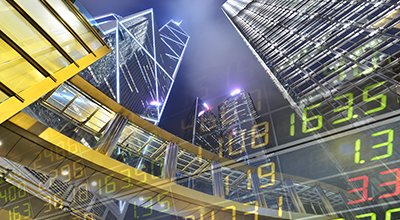 19 Jan 2022
IDC Asia/Pacific Reveals its Top Predictions for the Future of IT Industry in 2022 and Beyond
SINGAPORE, January 20, 2022 – IDC predicts By 2024, digital-first enterprises enable empathetic customer experiences and resilient operating models by shifting 60% of all tech and services spending to as-a-service and outcomes-centric models. That is one of the predictions IDC unveiled in its recent report IDC FutureScape : Worldwide IT Industry 2022 Predictions — APEJ Implications.
A recent IDC survey indicated that Asian enterprises have experienced the most gains in operational efficiencies, customer satisfaction, and reduced business risk due to investments in digital transformation in 2020. 76% also indicated having a formal strategy for business resiliency and how it's beginning to accelerate and integrate digitalization. These results indicate the level of commitment Asian organizations have towards building a future-ready enterprise.
"Digital-first initiatives will drive unprecedented changes in the way IT is procured and deployed by organisations in Asia," says Avneesh Saxena, Group Vice President of Domain research at IDC Asia/Pacifc. "As enterprises realize the impact of digital transformation on their business, they will focus on technology performance indicators that are more business-outcome centric."
IDC's Future of IT Industry top 10 predictions provide guidance for business leaders on how best to innovate software moving forward.
#1: Digital-First Drivers: By 2024, digital-first enterprises will enable empathetic customer experiences and resilient operating models by shifting 60% of all tech and services spending to as-a-service and outcomes-centric models.
#2: New Cloud Fundamentals: By 2023, 40% of A2000 will reset cloud selection processes to focus on business outcomes rather than IT requirements, valuing access to providers' portfolios from device to edge and from data to the ecosystem.
#3: Governance Readiness: By 2023, 70% of enterprises will use AI-assisted, cloud-linked governance services to manage, optimize, and secure dispersed resources/data, but 70% don't achieve full value due to IT skills mismatches.
#4: Portfolio Inflation: By 2022, 40% of large enterprises' IT budgets will be redistributed due to adoption of integrated as-a-Service bundles in areas of security, cloud platforms, virtual workspace, and connectivity.
#5: Systematic Industry Change: By 2026, leaders in industries facing mandated transitions in 2030s will triple annual tech investments dedicated to product/operations infrastructure but require 400% gains in IT operational efficiency.
#6: Augmentation trumps Automation: By 2024, 60% of A2000 enterprises will gain twice as much, in terms of meaningful returns, on technology investments that augment employee/customer activities compared to ones that automate individual processes.
#7: Digital Sovereignty: By 2025, regional divergences in data privacy, security, and placement/use/disclosure mandates will force 80% of enterprises to restructure their data control processes built on an autonomic foundation.
#8: Back to Physical: By 2023, 40% of A2000 will shift half of their new technology hardware/connectivity spending to modernize and reconceptualize in-person experiences for customers and employees in their own locations.
#9: Digital Sustainability: By 2025, 50% of A2000 will have Digital Sustainability teams tasked with assessing, certifying, and coordinating the use of business and IT sustainability data and analytic platforms offered by ICT providers.
#10: Data Controls: By 2025, public enterprises' valuations will be based as much on confidence in data controls for proper/effective use of data as in financial controls, focusing increased spending on data-centric solutions.
These predictions are discussed in greater detail in the new IDC FutureScape report, "IDC FutureScape : Worldwide IT Industry 2022 Predictions — APEJ Implications ", (IDC #AP47756521). Each year, IDC releases its Top Predictions through its IDC FutureScape reports to give a crystal ball view of what is ahead for the rapidly changing ICT industry. These predictions have been used to shape the strategies and business objectives of technology leaders and business executives in the next 1-5 years. To learn more about the upcoming IDC FutureScape reports, please click HERE.
In case you missed IDC FutureScape Asia/Pacific earlier, you may visit IDC Arena to view Sandra Ng's keynote presentation. IDC Arena is IDC's new integrated content hub that takes IDC thought leadership events online, and exclusive analyst essential guidance videos on-demand.
For sales inquiries on an IDC FutureScape document, please contact your IDC account manager or Sheryl Fuertez at sfuertez@idc.com. For media inquiries, please contact Tessa Rago trago@idc.com  or Alvin Afuang aafuang@idc.com.
-Ends-
About IDC FutureScape
IDC FutureScape reports are used to shape IT strategy and planning for the enterprise by providing a basic framework for evaluating IT initiatives in terms of their value to business strategy now and in the foreseeable future. IDC's FutureScapes are comprised of a set of decision imperatives designed to identify a range of pending issues that CIOs and senior technology professionals will confront within the typical 3-year business planning cycle.
About IDC
International Data Corporation (IDC) is the premier global provider of market intelligence, advisory services, and events for the information technology, telecommunications, and consumer technology markets. With more than 1,100 analysts worldwide, IDC offers global, regional, and local expertise on technology, IT benchmarking and sourcing, and industry opportunities and trends in over 110 countries. IDC's analysis and insight helps IT professionals, business executives, and the investment community to make fact-based technology decisions and to achieve their key business objectives. Founded in 1964, IDC is a wholly owned subsidiary of International Data Group (IDG), the world's leading tech media, data, and marketing services company. To learn more about IDC, please visit www.idc.com. Follow IDC on Twitter at @IDC  and LinkedIn. Subscribe to the IDC Blog  for industry news and insights.
Coverage