Current:

IDC Reveals Key Asia/Pacific IT Services Predictions for 2022 and Beyond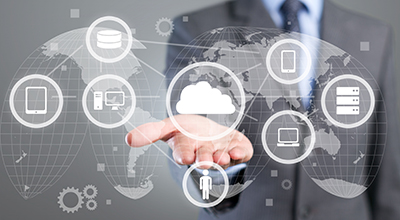 07 Feb 2022
IDC Reveals Key Asia/Pacific IT Services Predictions for 2022 and Beyond
SINGAPORE, February 08, 2022 – IDC has published the Asia/Pacific* contextualized worldwide services predictions for 2022 and beyond titled IDC FutureScape : Worldwide Services 2022 Predictions — APEJ Implications. The world continues to adjust to the COVID-19 pandemic with cycles of change and adaptation across industries. The latest IDC wave surveys also suggest that IT spending in the Asia/Pacific region continues to be buoyant and up from the levels of 2021, indicating that enterprises plan to lean into technology and IT services to navigate the disruptions of the pandemic.
"As we start the year, the focus on executing on a Digital-First strategy remains top of mind for the C-Suite. Leveraging innovation technology has moved beyond a crisis response to accelerating digital transformation to take advantage of the new normal and become leaders in their field", says Linus Lai, Vice President, for Software and Services Research Group at IDC Asia/Pacific.
As enterprises in the region push to accelerate their transformation timelines, finding the right skills to support new digital initiatives is proving to be a challenge. The war on good talent has taken its toll on enterprises, with 51% of surveyed firms indicating that retraining their IT teams and acquiring key skills to support required digital capabilities (e.g., cloud migration, app modernization) have emerged as significant challenges enterprises now face on their digitalization journey.
Additionally, environmental, social, and governance (ESG) topics are finding increasing resonance and change and inclusivity on the global stage. Organizations in the region are working toward a stakeholder-led economy in which enterprises serve the interest of all their stakeholders and the community in which they operate.
Here are the top 10 key IT Services predictions that will impact both technology buyers and suppliers in Asia/Pacific for 2022 and beyond:
#1: Sustainability: By 2023, 40% of organizations will be implementing sustainability-related considerations into their business life cycle.
#2: Multi-cloud: By 2024, nearly 60% of enterprises will utilize "as a service" private clouds to support meeting critical multicloud needs.
#3: Embedding IP: By 2024, nearly 50% of all services consumed by enterprises will be delivered based on software-based IP assets.
#4: Services Ecosystem: By 2025, to create a higher-value services portfolio, OEM vendors are going to outsource 60% of field labor source staff to free up their engineers to work on these higher value services.
#5: DEI: By 2025, reacting to societal shifts, to tap new talent, and to provide an inclusive culture, 25% of A2000 organizations will engage professional services firms to build and execute a diversity, equity, and inclusion (DEI) strategy.
#6: Data Science Automation: By 2024, as automated machine learning (AutoML) becomes the dominant method to democratize data science and speed deployment of AI solutions, 60% of organizations will struggle with security, model management, and responsible artificial intelligence (AI).
#7: Experience Design: By 2026, more than half of all large enterprises will describe experience design as a top 3 business competency, alongside traditional areas, such as sales, marketing, and logistics.
#8: Skills: By 2025, 50% of organizations will offer digital skills training to all employees "on demand," resulting in digital transformation (DX) initiatives being completed four times faster.
#9: Digital Resiliency: By the end of 2023, 30% of spending on IT and business services will be driven by the need to strengthen digital resiliency to more rapidly adapt to future business disruptions.
#10: App Modernization: By 2025, 80% of organizations will modernize their applications based on drivers, such as data security, organizational flexibility and agility, and productivity gains, versus drivers, such as IT cost savings.
"Since the COVID 19 pandemic disruption, enterprise spending on IT is more strategic and has a renewed focus on removing the complexities that were amplified during the pandemic" says Rijo George Thomas, Research Manager, Software and IT Services research, IDC Asia/Pacific. " Multiple IDC surveys have indicated that IT service buyers are moving beyond cost saving mandates to partner with external service providers, influenced by drivers such as IT agility, security, resiliency, etc."
These predictions are discussed in greater detail in the recent IDC FutureScape report, IDC FutureScape : Worldwide Services 2022 Predictions — APEJ Implications (IDC #AP47381321). Each year, IDC releases its Top Predictions through its IDC FutureScape reports to give a crystal ball view of what is ahead for the rapidly changing ICT industry. These predictions have been used to shape the strategies and business objectives of technology leaders and business executives in the next 1-5 years. To learn more about the upcoming IDC FutureScape reports, please click HERE.
In case you missed IDC FutureScape Asia/Pacific earlier, you may visit IDC Arena to view Sandra Ng's keynote presentation. IDC Arena is IDC's new integrated content hub that takes IDC thought leadership events online, and exclusive analyst essential guidance videos on-demand.
For sales inquiries on an IDC FutureScapes document, please contact your IDC account manager or Sheryl Fuertez at sfuertez@idc.com. For media inquiries, please contact Tessa Rago trago@idc.com  or Alvin Afuang aafuang@idc.com.
-Ends-
About IDC FutureScapes
IDC FutureScapes are used to shape IT strategy and planning for the enterprise by providing a basic framework for evaluating IT initiatives in terms of their value to business strategy now and in the foreseeable future. IDC's FutureScapes are comprised of a set of decision imperatives designed to identify a range of pending issues that CIOs and senior technology professionals will confront within the typical 3-year business planning cycle.
About IDC
International Data Corporation (IDC) is the premier global provider of market intelligence, advisory services, and events for the information technology, telecommunications, and consumer technology markets. With more than 1,100 analysts worldwide, IDC offers global, regional, and local expertise on technology and industry opportunities and trends in over 110 countries. IDC's analysis and insight helps IT professionals, business executives, and the investment community to make fact-based technology decisions and to achieve their key business objectives. Founded in 1964, IDC is a wholly-owned subsidiary of International Data Group (IDG), the world's leading tech media, data and marketing services company. To learn more about IDC, please visit www.idc.com. Follow IDC on Twitter at @IDCAP and LinkedIn. Subscribe to the IDC Blog for industry news and insights: http://bit.ly/IDCBlog_Subscribe.
Coverage