Current:

India Wristwear Market Grows Multifold in 2021, Rising 141% YoY and Shipping 14.4 Million Units; Says IDC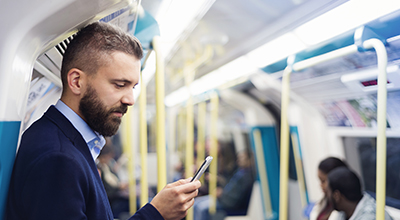 09 Feb 2022
India Wristwear Market Grows Multifold in 2021, Rising 141% YoY and Shipping 14.4 Million Units; Says IDC
INDIA, February 09, 2022 – The India wristwear market (inclusive of wrist band and watches) grew by a healthy 141.3% year-over-year (YoY) in 2021, exiting the year with 14.4 million unit shipments, according to the recent data from the International Data Corporation's (IDC) India Monthly Wearable Device Tracker. The growth can be attributed to an increasing acceptance of wearable watches which was aided by strong shipments from India-based brands. Despite challenges such as supply delays, COVID lockdowns, and logistics, the wristwear category recorded its highest-ever annual shipments in 2021.
Watches have shown the strongest YoY increase, growing by 364.1% in 2021. 4Q21 (Oct-Dec 2021) recorded the biggest quarter for wearable watches in India, maintaining a triple-digit growth. Overall, the wearable watch vendors shipped 4.9 million units in 4Q21, growing by 271.2% YoY. India-based brands now account for 3/4th of the overall wearable watch market, doubling their share from the previous year. Aggressive discounts, strong marketing promotions, and multiple launches helped these brands dominate the segment. While players such as Noise, BoAt, and Fire-Boltt have cemented their position in the wearable watch category, few other homegrown brands such as Pebble and Zebronics must be watched out for in the coming quarters.
Wrist bands declined by 34.0% annually making it the eighth consecutive quarter of annual decline in 4Q21. Xiaomi maintained its lead in wrist bands, albeit with a decline of 43.7% YoY in 2021.
Wristwear Product Category Market Share, Year-over-Year Growth 2021 (Shipments are in thousands of units)

Product Category

2021 Shipments

2020 Shipments

Year-over-Year unit change (2021 vs 2020)

1. Wrist Band

2,211.5

3,349.9

-34.0%

2. Watch

12,225.1

2,634.1

364.1%

Total

14,436.7

5983.9

141.3%

Source: IDC India Monthly Wearable Device Tracker, February 2021
"The Indian watch market is thriving with a sharp increase in adoption due to increasing awareness around health and fitness. As consumers seek the best combination of features, price, and quality; most brands are trying to step up in meeting the changing consumer needs via product design and pricing strategies combined with partnerships and collaborations," says Anisha Dumbre, Market Analyst, Client Devices, IDC India.
"Affordability has been one of the main drivers of such exponential growth in the wearable watch market. Competition at entry-level price points brought down the ASP of the watches to $61.3 down from $122.1 in 2020. This is putting immense pressure on new entrants and other existing brands to differentiate themselves in the market," adds Dumbre.
2021 Watch Company Highlights
Nexxbase (Noise) led the year with a 27.0% share in 2021 shipments, growing 410.2% annually. Noise also led 4Q21 to maintain its lead for the seventh quarter in a row. Its diversified product portfolio coupled with multiple launches and aggressive marketing spend helped the brand to retain its competitive position. Colorfit Pro 2, Pro 3, and Pulse accounted for a 60.4% share of the brand portfolio.
Imagine Marketing (BoAt) finished the year in second place with a 25.1% market share. It witnessed a four-digit growth in shipments, thanks to aggressive digital media campaigns and multiple celebrity endorsements that helped strengthen the market foothold. BoAt Storm and Xtend together accounted for 87.5% of the company's watch shipments.
Fire-Boltt emerged as the third biggest player in the watch market with an 11.6% market share in 2021. Its omnichannel approach, onboarding new brand ambassadors, and multiple launches across price points helped the brand to gain much-needed visibility in the market.
Realme finished fourth with a 5.6% share in 2021 growing 64.8% YoY. This is the only smartphone brand that has been able to carve out a niche spot for itself with a strong push across online and offline platforms.
Shipments from Zepp (Amazfit) grew 57.3% YoY in 2021. With its current focus on mid-range priced wearable watches, Amazfit is giving strong competition to premium watch players.
Top 5 Watch Companies, Market Share, Year-over-Year Growth 2021 (Shipments are in thousands of units)

Company

2021 Market Share

2020 Market Share

Year-over-Year unit change (2021 vs 2020)

1. Nexxbase (Noise)

27.0%

24.6%

410.2%

2. Imagine Marketing (BoAt)

25.1%

2.8%

3983.6%

3. Fire-Boltt

11.6%

0.3%

17646.0%

4. Realme

5.6%

15.7%

64.8%

5. Huami (Amazfit)

5.1%

15.0%

57.3%

Others

25.7%

41.6%

186.6%

Total

100%

100%

364.1%

Source: IDC India Monthly Wearable Device Tracker, February 2021
Top 5 Watch Companies, Market Share, Year-over-Year Growth 2021Q4 (Shipments are in thousands of units)

Company

4Q21 Market Share

4Q20 Market Share

Year-over-Year unit change (4Q21 vs 4Q20)

1. Nexxbase (Noise)

27.5%

24.1%

322.5%

2. Imagine Marketing (BoAt)

26.9%

5.6%

1676.6%

3. Fire-Boltt

12.7%

0.6%

7786.5%

4. Realme

3.4%

12.4%

0.9%

5. Huami (Amazfit)

3.2%

14.3%

-15.7%

Others

26.2%

42.9%

126.9%

Total

100%

100%

271.2%

Source: IDC India Monthly Wearable Device Tracker, February 2021
Commenting on the outlook for the Indian watch market, Upasana Joshi, Research Manager, IDC India said, "2022 will be a very interesting year for wearable watches. Such high growth is piquing interest from new entrants ranging from first time brands to smartphone brands with marketing and distribution experience in India. India based brands will strive to drive affordability and deeper penetration in the market. We can expect bigger focus on health and sports related features in 2022."
Note -
1. Wearable devices that are in the form of a band or watch and capable of processing the data digitally are considered in the wristwear category and it excludes the traditional analog and digital watches.
2. The wearable watch category includes Smartwatches (e.g., Apple Watch, Wear OS watches), and Basic Watches (e.g., Noise watches, boat watches)
For more information about IDC's products and research services, please contact Shivani Anand, Senior Marketing Specialist at sanand@idc.com . You can also follow IDC India's Twitter and LinkedIn  pages for regular updates.
About IDC Trackers
IDC Tracker  products provide accurate and timely market size, company share, and forecasts for hundreds of technology markets from more than 100 countries around the globe. Using proprietary tools and research processes, IDC's Trackers are updated on a semiannual, quarterly, and monthly basis. Tracker results are delivered to clients in user-friendly excel deliverables and on-line query tools. The IDC Tracker Charts app allows users to view data charts from the most recent IDC Tracker products on their iPhone and iPad.
About IDC
International Data Corporation (IDC) is the premier global provider of market intelligence, advisory services, and events for the information technology, telecommunications, and consumer technology markets. With more than 1,200 analysts worldwide, IDC offers global, regional, and local expertise on technology, IT benchmarking and sourcing, and industry opportunities and trends in over 110 countries. IDC's analysis and insight helps IT professionals, business executives, and the investment community to make fact-based technology decisions and to achieve their key business objectives. Founded in 1964, IDC is a wholly owned subsidiary of International Data Group (IDG), the world's leading tech media, data, and marketing services company. To learn more about IDC, please visit www.idc.com. Follow IDC on Twitter at @IDC  and LinkedIn. Subscribe to the IDC Blog  for industry news and insight
All product and company names may be trademarks or registered trademarks of their respective holders.
Coverage